Roush Review: Heads of Church ('The Young Pope') and State ('Victoria') in New Sunday Dramas
With so many mind games and power plays that you might think you were watching a season of House of Cardinals, HBO's dazzling and outrageously irreverent drama of papal intrigue, The Young Pope, presents its enigmatic title character as something of a holy terror.
Name notwithstanding, the newly installed Pope Pius XIII, the Vatican's first American pontiff (played by British movie star Jude Law), is hardly a saint. It's sometimes not even clear if he's a believer. But by the time he's preening and prepping for a long-delayed audience with the bewildered College of Cardinals while "Sexy and I Know It" plays on the soundtrack, you realize you can't take your eyes off him.
RELATED: Jude Law: The Young Pope's Protagonist Is Unpredictable
What makes the former Lenny Belardo tick? Wouldn't his fellow fathers like to know. "That is their tremendous sin: They chose a pope they presumed they knew," he gloats to his confessor, who becomes increasingly aghast (as do we) when the new Holy Father continues, "I love myself more than my neighbor, more than God. I believe only in myself. I am the Lord omnipotent."
Is he kidding? Thanks to Law's bravura performance, bristling with cagey charisma and cruelly playful and arrogant inscrutability, this young pope has a way of keeping everyone, including the fascinated viewer, off guard. The cunning and provocative creation of writer-director Paolo Sorrentino, Pius revels in sowing doubt and fear among the faithful, shaking these revered Vatican walls to their foundation with a gospel of intolerance and inaccessibility.
"This pope is strange and contradictory," understates his chief skeptic, the formerly powerful Cardinal Voiello (a masterful Silvio Orlando), who considers it his mission to save the Mother Church from such a truly unorthodox interloper. Comparisons to the outsider soon to inhabit the White House are inevitable. Even those who know him best, including his surrogate mother Sister Mary (Diane Keaton) and his bitterly disgruntled mentor, Cardinal Spencer (James Cromwell), can't predict what he'll he do or say next.
That's what makes The Young Pope so maddening and so riveting.
The Young Pope premieres Sunday, Feb. 15, and Monday, Feb. 16, 9/8c on HBO
---
LONG LIVE THE QUEEN: What a mixed blessing for Masterpiece's seven-part Victoria to arrive in the wake of Netflix's sumptuously divine The Crown, which also chronicles the first years of a British queen's famously long reign. (Both series have been renewed for second seasons.)
While The Crown, about Queen Elizabeth II, helped reignite a public obsession with this sort of royal entertainment, Victoria can't help but suffer by comparison. Writer Daisy Goodwin takes a more heightened storybook approach to Queen Victoria's ascension to the throne in 1837, reflected in Jenna Coleman's (Doctor Who) feisty and giddy performance as a headstrong 18-year-old who stubbornly rejects the counsel of her elders, many of whom plot to usurp the immature ruler's authority.
RELATED: Victoria: The Young Queen Would Have Been on Twitter, says EP
Her rivals, often seen cackling and scheming in the wings, are portrayed with a broad melodramatic brush. Her champions, including the admiring mentor and prime minister Lord Melbourne (a droll and sympathetic Rufus Sewell) and her future husband, first cousin Albert (a brooding Tom Hughes), are much more romantically rendered, as the capricious Victoria clings to them for support while asserting her defiant independence.
In an unfortunate sign that Masterpiece is still in denial that its mega-hit Downton Abbey is over, the series clutters Victoria's saga with multiple Upstairs Downstairs subplots about the royal household's staff, who are never at a loss for gossip and useful, if windy, exposition. On the plus side, these sudsy detours help give social context to the 19th-century England that Victoria inherited, especially regarding the Dickensian secret past of a servant (Nell Hudson) with family ties in the Seven Dials slums. But mostly, it feels like unnecessary padding, pandering to the Downton crowd while pulling focus from the primary subject.
There's little question that Victoria's historic rule, which lasted until her death in 1901, is worthy of our full attention. Victoria is likely to be another Masterpiece crowd-pleaser, but here's hoping next season finds a more fulfilling balance.
Victoria premieres Sunday, 9/8c, on PBS (check local listings at pbs.org)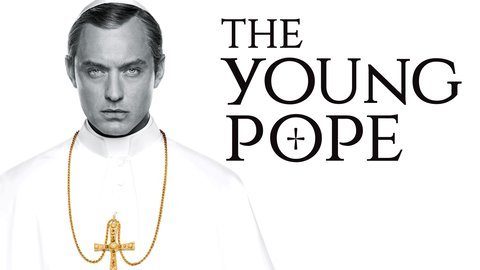 Powered by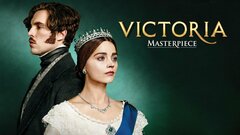 Powered by