'SNL': Fred Armisen Returns for 'Parent Trap' Spoof with Host Jenna Ortega (VIDEO)
Jenna Ortega made her Saturday Night Live hosting debut on March 11, which was the perfect excuse for her Wednesday co-star Fred Armisen to return for a cameo on the NBC series.
Armisen stopped by his old stomping grounds at Studio 8H to join Ortega — the Wednesday Addams to his Uncle Fester — in a spoof of Parent Trap during Saturday's show. In the sketch, Ortega is filming a Parent Trap remake under the direction of Bowen Yang's character. And because Ortega's body double is out sick, the director brings in crew member Raymond, played by Armisen, to read lines with her.
But Raymond is rough around the edges, to put it mildly. In the scene where Parent Trap's Hallie and Annie realize they're long-lost twins separated after their parents' divorce, Raymond says, "So they just split us up? Why would they do that to us? We gotta kill 'em."
Raymond also likes Schlitz beer with his Oreos, and when Ortega's Hallie shows off her Shawn Mendes poster, Raymond reveals his celebrity crush is Lisa Rinna. "I would let her wreck me," he says.
Armisen joined Saturday Night Live as a featured player in 2002 and earned repertory status in 2004. During his years on the show, he played nightclub comedian Fericito, snobbish party guest Regine, feathered-haired singer Garth, and punk rocker Ian Rubbish, alongside other memorable characters.
The actor exited SNL in 2013, telling Splitsider he decided to leave after Bill Hader, Kristen Wiig, and Andy Samberg announced their departures — and after his show Portlandia started taking up more of his schedule.
"I was there for a long time, and I also felt like I came away from Saturday Night Live feeling very well represented," he said at the time. "I felt, and I still feel like, they let me do so much stuff that I wanted to do. Stuff that I almost didn't even know what it was. I was like, this is kind of a little bit of an experiment, or this is just a band thing, this is just a music thing. They just let me do so much, so I felt very fulfilled. … So it was a combination of everything, between Portlandia and the feeling of real satisfaction and happiness. I was like, I'm enjoying this so much, this'll be a good time to kind to go to the next phase."
Of course, Armisen didn't close the door on a potential return to SNL — and indeed, the 56-year-old has made numerous appearances on the show in the decade since his exit.
"I love SNL," he told Splitsider. "I love Saturday Night Live, and I really feel like people who have left before me have always stayed with the show. They never really quite left, which is nice. … I feel like people don't really just leave in a cold way. I think people stay around in their own way."
Saturday Night Live, Saturdays, 11:30/10:30c, NBC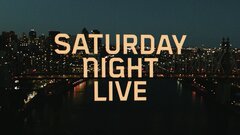 Powered by