After 'The Winchesters' Finale, How Do You Want the 'Supernatural' Universe to Continue? (POLL)
[Warning: The below contains MAJOR spoilers for The Winchesters Season 1 finale "Hey, That's No Way to Say Goodbye."]
The Winchesters Season 1 finale has opened up the world of Supernatural to all possibilities, even more than the original series had with the introduction of the multiverse. And while the new series' future is now up in the air — especially given what's going on at The CW right now — it would be a shame if this was the last we saw of the world of Supernatural in some form.
The original series ran 15 seasons, from 2005 to 2020, following Sam (Jared Padalecki) and Dean Winchester (Jensen Ackles) "saving people, hunting things, the family business," with both ultimately ending up in heaven following their deaths. Then, in the prequel, The Winchesters, we got their parents' love story… or so we thought.
The Season 1 finale revealed that Ackles was playing the Dean we'd seen for 15 seasons, yes, but after he'd died and was looking for a universe in which his family had the chance to be happy, hence his (slight) interference in this world's John (Drake Rodger) and Mary's (Meg Donnelly) lives. That's now opened up the world of Supernatural to any number of ways to continue going forward because, given The Winchesters ended with John and Mary hitting the road (and him planning to hunt at night), their story could be finished (onscreen) or just beginning.
But would you want to see more of the Winchesters in some way (without thinking about actors' availability)? Would you want to see what's next for the John and Mary we're just getting to know, along with Carlos (Jonathan "JoJo" Fleites), Latika (Nida Khurshid), Ada (Demetria McKinney), and Millie (Bianca Kajlich)? Would you want to go to another universe to see how things might be different for those versions of the characters?
Would you want to see Ackles and Padalecki back for any sort of Supernatural revival? After all, as Jack (Alexander Calvert) said to Dean in The Winchesters Season 1 finale, "there's always another case with you hunters, even in death." Who's to say they can't find a hunt somewhere even after where the Supernatural finale left them?
And what about Wayward Sisters, the spinoff that almost was? Or a show following any other characters we've met over the years? Let us know your thoughts in the poll below.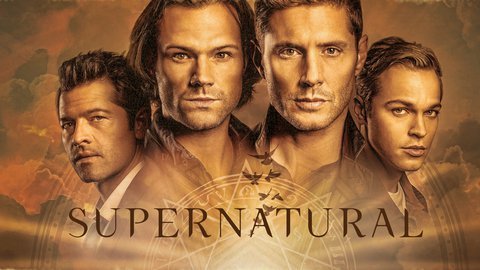 Powered by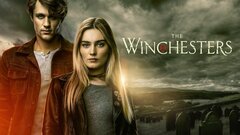 Powered by