'Sex/Life' Season 2 Stars Explain the Long Delay & Tease Drama to Come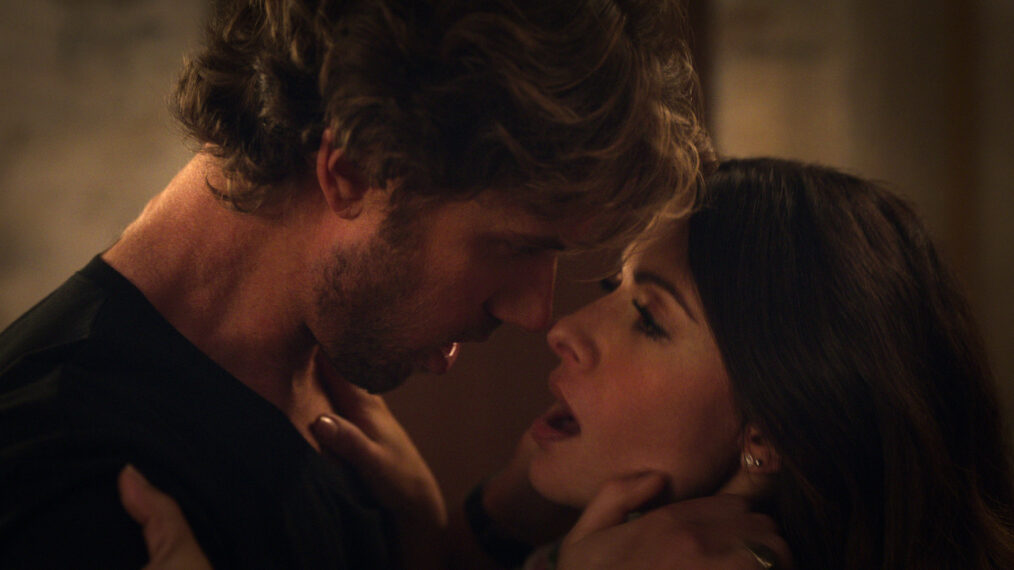 After a nearly two-year wait, Sex/Life Season 2 is coming to Netflix on Thursday, March 2. Sarah Shahi, Adam Demos, and Margaret Odette star in the six-episode season (with all episodes releasing at once). Ahead of the Sex/Life Season 2 premiere, the stars sat down with TV Insider to discuss fans' big questions about the steamy series.
For starters, what caused the delay? The COVID-19 pandemic, of course, adds more layers to planning a filming schedule. But the actors don't mention any COVID-related issues. As Demos (Brad) shares, "That's above my pay grade, that's for sure."
Shahi, the show's leading lady, says a lot of concerted time went into the season's story development.
"I'm not sure what caused the delay," says Shahi, who plays Billie. "I do know that in terms of how to settle on the storytelling for Season 2, that was something that a lot of emphasis was placed on and a lot of back and forth in terms of like, how are we going to represent these characters in the next season? That was super important."
In a statement, creator and executive producer Stacy Rukeyser gave a further glimpse into the new storylines.
"This show was born out of an immensely personal place for me as a wife and mother, and continues to be a thrilling opportunity to tell the truth about our lives and the choices we all make in terms of relationships, desire, family, career, and identity," she said. "We're doing it on a much broader scale this season — with so many exciting new faces, as well as expanded storylines for the characters you know and love."
"This season is, ultimately, a fairy tale — a sparkly fun, deliciously sexy one," Rukeyser adds. "So those looking for more daring, empowered, female-gaze sexuality and TikTok-worthy watercooler moments will not be disappointed! There are stunning surprises for both Team Cooper and Team Brad, while Sarah Shahi continues to shine as Billie, and act as a surrogate for women (and men) everywhere who have ever wondered, 'What if?'"
Season 1 tracked Billie as she navigated her complicated feelings about her marriage to Cooper (Mike Vogel), comparing it to the intensely passionate relationship she had with Brad before they met. The pull to Brad proved too strong for the mom of two; they ended up reuniting in the show's first installment, causing marriage turmoil with Cooper. But Billie and Cooper's marriage was unfulfilling in the first place. In Season 2, Billie makes major life changes in order to prioritize being her most fully realized self, much to Cooper's chagrin.
Cooper displayed alarmingly toxic behavior in Season 1. One prime example was the tracker he placed on his wife's phone. That tracker is mentioned in the Season 2 premiere, and Cooper continues to reel over his marriage troubles throughout the season.
"With the behaviors that he's showing, it is kind of textbook, you know?" Shahi describes of Cooper's Season 2 arc. "I think in a relationship, it can be typical where one person who may not be as ready for the ending as the other, they try to take their pain and they put it into other pleasures that are not necessarily real with either drugs and alcohol, or sex with a bunch of random people, or whatever it is that sounds like a good time. That's really kind of just masking all the pain underneath."
"With Billie and Cooper, she is emotionally a bit more evolved, and I think she's been struggling in this relationship for a while," the actor adds. "She becomes part of Cooper's healing. I think she does care about Cooper. He is the father of her kids, so naturally she wants to see him win in some way. So it's really beautiful, especially towards the end where they have a really great moment with one another."
"I love that bit," Demos pipes in. "That part she's referring to, which I won't spoil, is awesome."
Brad's world is also turned upside-down in the new episodes. For starters, he's in a new relationship with model Gigi (Wallis Day). He and Billie also spend more time apart than viewers may expect. Demos shares why the distance was needed.
"He always kept showing up, and then he's getting his heart broken," he says. "He put his heart on the line, and you have to get on with your life eventually. He can't just wait around forever. It was important for him to move on and try to form his own life without her, but that was kind of impossible for him. He loves her too much, and their whole issue has been timing. Life's all about timing, and they've just missed each other by moments and moments. That's the heartbreaking thing about the both of them."
Odette's Sasha Snow has her own blast from the past come back into her life in a major way in Season 2. When her former love, Kam (played by Cleo Anthony), returns to New York after years away, Sasha must reevaluate her stance on living single indefinitely. That's hard to do, as she's married her independence to her career in the form of best-selling books and an increasingly popular social media brand.
"For Sasha, that experience with Kam was so, so defining of who she thought she was going to be," Odette explains, "and then when it's cut off because of the guidance she got from her grandmother, and because of the life she thinks she's not going to be able to achieve with him, she's an entirely different person when they reconnect."
Odette continues: "It was a really fun process navigating that internal struggle and really assessing for herself, 'Can I still have this life that I've worked so hard for, that I've built, that I don't want anyone taking away from me, and invite this love in that I need, that I'm afraid of, that I can't control in the ways that I've gotten so comfortable with, but that is serving me in some really delicious and really terrifying ways?' I hope people enjoy watching her twist and turn through that. It certainly ends in a beautiful space for them both. And Cleo was just wonderful to play with and very easy to fall in love with."
Sasha and Brad aren't the only ones with new love interests in Sex/Life Season 2. Billie will find herself in a new romance with Persian restauranteur Majid (Darius Homayoun), and Cooper's connection with boss Francesca (Li Jun Li) will grow. But as Shahi tells us, "Life is lifey," so expect those relationships to have their own bumps in the road.
Sex/Life, Season 2 Premiere, Thursday, March 2, Netflix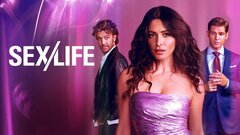 Powered by