'RHOSLC' Star Jen Shah Reveals She Turned Down Pre-Prison Interview With Andy Cohen
Don't expect to see any sit-down with Real Housewives of Salt Lake City star Jen Shah and executive producer Andy Cohen airing on Bravo anytime soon. The reality personality, who will soon begin a six-and-a-half-year prison sentence for wire fraud in a telemarketing scheme, said on Instagram that she declined an interview with Cohen because of "contractual provisions."
"On January 6th, I stood before Judge [Sidney H.] Stein and asked him to see me not as a fictionalized character, but as the real Jen Shah," Shah wrote in a statement she posted to Instagram on January 19. "I am now at a point, legally, emotionally, and mentally, where I can answer some questions and provide a few unknown details about my case. I want and need to share these critical facts. I owe it to those that love and support me to hear the truth."
Shah claimed that producers were unwilling "to remove contractual provisions that would allow the network to legally make misrepresentations of me and my story, relating to any and all topics, prior to and during the course of my participation."
"I promised myself and my loving family that I would not allow this portion of my life to be sensationalized or inaccurately conveyed," the 49-year-old added. "Too many people have been hurt by my actions and my inability to control my own narrative."
That said, it sounds like Shah would be open to some other TV tell-all down the line. "I would rather remain silent and wait until I am able to accurately share my story than continue having complete lies and misrepresentations about me smeared across the headlines," she wrote. "I intend to speak, and you will hear from me. I will share my story and this painful part of my life very soon."
On January 6, Judge Stein sentenced Shah to 78 months in prison for running a nationwide telemarketing fraud scheme, after the reality star pleaded guilty in July 2022 to one count of conspiracy to commit wire fraud in connection with telemarketing, according to a Justice Department news release.
"With today's sentence, Jennifer Shah finally faces the consequences of the many years she spent targeting vulnerable, elderly victims," U.S. Attorney Damian Williams said at the time of Shah's sentencing. "These individuals were lured in by false promises of financial security, but in reality, Shah and her co-conspirators defrauded them out of their savings and left them with nothing to show for it. This conviction and sentence demonstrate once again that we will continue to vigorously protect victims of financial fraud and hold accountable those who engage in fraudulent schemes."
Shah, who was profiled in ABC News Studios' 2021 Hulu documentary The Housewife & The Shah Shocker, must surrender to federal prison on Friday, February 17.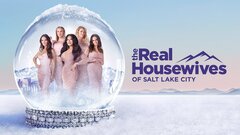 Powered by