'RHOSLC' Star Jen Shah Sentenced to 6.5 Years in Prison in Wire Fraud Case
The Real Housewives of Salt Lake City star Jen Shah has been sentenced to six years and six months in prison for her role in a wire fraud case, a total of 78 months. She previously asked for a reduced sentence in December over the telemarketing scam.
Per NBC News, Shah will be subject to five years of supervised released once her initial sentence is served. She must surrender to the Bureau of Prisons on February 17. Shah requested to be sent to a prison in Texas, but the bureau will decide where her sentence is carried out after determining her security classification.
The Bravo star was sentenced in a federal court in New York City on Friday, January 6. The case against her had taken place before Judge Sidney Stein in the Southern District of New York City. Judge Stein said during the January 6 sentencing that "thousands of elderly people" lost "tens of millions of dollars" because of Shah's scheme.
"No victim ever earned promised returns" and they endured "financial and emotional devastation," the judge said, adding their lives were "turned upside down" by the grift led by the TV personality.
"I don't know if she appreciates the harm she has caused, I hope she has, I heard the words," Stein said. "Those people have no way of being made full again … If they are financially, they won't be emotionally." She added: "I do wish you luck. I know you can put this behind you and when you get out you can rebuild your life."
Defendants in the case said the Shah they knew was a far cry from the "carefully created and edited" persona viewers see on The Real Housewives of Salt Lake City. For her part, Shah apologized and promised to atone.
"Most people identify me with my public persona," she said. "It has nothing to do with reality."
"I would like to take this opportunity to speak about who I actually am," Shah added through tears. "I am Jennifer Shah … daughter of immigrants." The TV personality thanked her parents for her upbringing, saying it was "rooted in … mutual respect, fulfillment of obligations, humility and generosity, loyalty and respect," but that she betrayed said values.
"I have to come to terms that I have gone against these core values and I am deeply sorry for what I have done," Shah told the court. "I want to apologize to all the victims and families and I take full responsibility for the harm I caused and will pay full restitution to all of the victims. … I recognize that some of you lost hundreds and others lost thousands and I promise to repay."
On July 11, Shah pleaded guilty to conspiracy to commit wire fraud as part of a years-long telemarketing scheme. The grift defrauded elderly people of thousands of dollars. Prosecutors initially asked Stein to issue a 10-year (120-month) sentence for her crimes.
"We think a 120-month sentence would be appropriate," said prosecutor Robert Sobelman (per NBC News). "She was concerned about herself."
Shah organized and ran a telemarketing scheme that targeted elderly Americans nationwide during the COVID-19 pandemic.
"She ran her own floor and trained and hired people here in Manhattan for years," Sobelman told the court. "She was here in New York half a year telling people how to do this."
"Shah worked hard to make as much money for herself at the expense of vulnerable people," Sobelman added. "Every cooperating witness said the person with the most power was Jen Shah."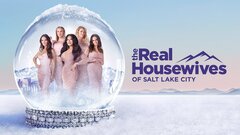 Powered by