'Outlander' Spinoff 'Blood of My Blood' About Jamie's Parents Officially Green-Lit at Starz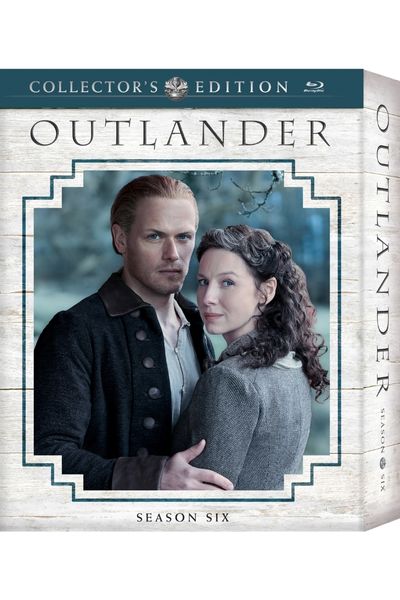 Sing me a song of a lass that is gone! It's a bittersweet day for Outlander fans. Starz announced on Thursday, January 19, that Outlander has been renewed for an eighth and final season. Although the end of Jamie and Claire's time-traveling adventure is in sight, "dinna fash." The story of their family will continue in the form of Outlander: Blood of My Blood, a prequel that Starz has officially picked up to series. The spinoff was previously announced as in development in August 2022.
Blood of My Blood will be a 10-episode season showcasing the lives and love story of Jamie's parents, Ellen MacKenzie and Brian Fraser.
"Outlander: Blood of My Blood is, at its heart, a love story. It will explore what lengths a person will go to find love in a time when love is considered a luxury, and when marriages are made strategically, often for political or financial gain," Matthew B. Roberts, showrunner and executive producer said in a statement. "The title is a nod to Jamie Fraser's marriage vow to Claire and there will be several names and faces that Outlander fans will know and recognize. Jamie and Claire's TV story may be coming to an end with Season 8, but Diana is continuing on with their literary journey in her wonderful book series and is working diligently on book 10. With Jamie and Claire, and now Brian and Ellen, there is still so much more to come in the Outlander universe, and we cannot wait to continue sharing these stories with our dedicated fans."
Tales of Brian and Ellen's romance have been shared by their loved ones throughout Outlander's six seasons. From those stories, we know Ellen was never meant to marry Brian (and that Murtagh was once in love with her), but they said to hell with what their families wanted and wed anyway. Now, fans will get to see that story for themselves and meet Ellen for the first time.
Jamie (Sam Heughan) and Jenny's (Laura Donnelly, Kristin Atherton in Season 7) mother has not been seen in flashback form in Outlander, but their father has. Ellen died in childbirth when Jamie was a young child before the show's events took place. Viewers saw Brian in Season 1 during a flashback to the day Jamie got the scars on his back. He died of shock while watching Black Jack Randall (Tobias Menzies) brutally flog his son. Andrew Whipp played Brian in the episode and will return in Outlander Season 7 to reprise his role, presumably for another flashback sequence.
Ellen was the sister of Jocasta (Maria Doyle Kennedy), Dougall (Graham McTavish), and Colum MacKenzie (Gary Lewis). Murtagh (Duncan Lacroix) was a close friend of the family and was secretly in love with Ellen. The MacKenzie family objected to Ellen marrying Brian because he was a bastard son of Lord Lovat. It seems Jamie (and, by extension, Sophie Skelton's Brianna) inherited Ellen's defiant and independent spirit and her fiery red hair.
Jocasta, Dougall, Colum, and Murtagh are likely to be characters in Blood of My Blood. We could also see Jamie and his siblings being born/as children depending on how long the show runs.
Starz announced the show's official title when revealing it was in development on August 4, 2022. Along with the announcement came production details. Outlander showrunner and executive producer Matthew B. Roberts will serve in the same roles for Blood of My Blood, joined by his longtime Outlander executive producer Maril Davis, who will serve as an EP once again.
Ronald D. Moore, who developed Outlander for TV through Tall Ship Productions, will also EP, along with Story Mining & Supply Company. Outlander author Diana Gabaldon will be a consulting producer on the series. Sony Pictures Television produces the prequel. Starz's Executive Vice President of Original Programming, Karen Bailey, will oversee the prequel through its creative process.
The 16-episode Outlander Season 7 premieres in the summer of 2023. The final season will be 10 episodes.
Outlander: Blood of My Blood, TBA, Starz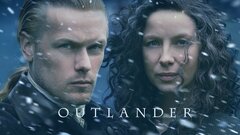 Powered by