'Outlander' Ending With Season 8: Starz Renews Drama for Final Season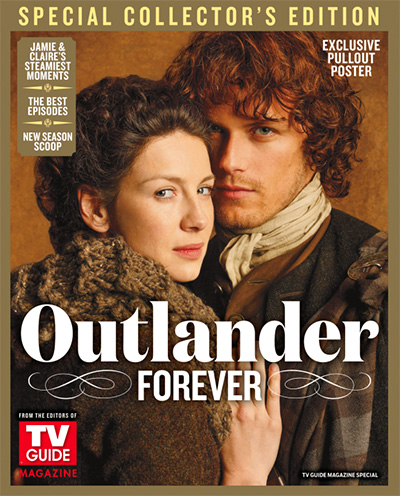 The time has come, Sassenachs. The clock is officially ticking for Outlander as Starz revealed the fan-favorite fantasy romance series has been renewed for an eighth and final season.
The show chronicling the epic love story between former World War II combat nurse Claire (Caitriona Balfe) and Highlander warrior Jamie Fraser (Sam Heughan) will wrap things up with a 10-episode final season. This is an additional chapter beyond its upcoming super-sized seventh season, currently filming in Scotland and slated to arrive this summer. But things won't end in the Outlander universe, as the network has green-lit prequel series Outlander: Blood of My Blood (more on that over here).
"For nearly a decade Outlander has won the hearts of audiences worldwide and we're pleased to bring Claire and Jamie's epic love story to a proper conclusion," said Kathryn Busby, President, Original Programming for STARZ. "But before we close this chapter there is plenty of their passionate story to tell over the course of 26 new episodes and even more to explore of this dynamic world and its origin story."
As viewers will recall, Outlander debuted nearly 10 years ago in August 2014, kicking off a global television obsession with the time-traversing romance.
Based on Diana Gabaldon's best-selling book series, Outlander's been a fixture in pop culture since the first literary installment arrived in 1991. Over the years, Gabaldon's released eight other novels for the series bringing the collection to a total of nine, but she's currently working on the tenth book. That collection includes 1991's Outlander, 1992's Dragonfly in Amber, 1994's Voyager, 1997's Drums of Autumn, 2001's The Fiery Cross, 2005's A Breath of Snow and Ashes, 2009's An Echo in the Bone, 2014's Written in My Own Heart's Blood, and 2021's Go Tell the Bees That I Am Gone.
The saga tracks Jamie and Claire as they came together in 18th-century Scotland after she travels back in time from the 1940s through the standing stones of Craigh Na Dun. Though they're separated through time and circumstances, the whirlwind love story takes them to Paris in Season 2, follows the pair's 20-year separation following the Battle of Culloden in Season 3, and reunites them as they take up residence in North Carolina where they plant roots on their settlement of land known as Fraser's Ridge.
Along for the journey have been current and former stars including Sophie Skelton, Richard Rankin, David Berry, John Bell, Caitlin O'Ryan, Paul Gorman, César Domboy, Lauren Lyle, Maria Doyle Kennedy, Steven Cree, Graham McTavish, Nell Hudson, Lotte Verbeek, Duncan Lacroix, and Tobias Menzies alongside many others.
Currently, the upcoming seventh season will feature Balfe, Heughan, Skelton, Rankin, Bell, Berry, O'Ryan, and Gorman along with additional appearances by Cree, Hudson, McTavish, Diarmaid Murtagh, Rod Hallett, Gloria Obianyo, Chris Fulton, Charles Vandervaart, Izzy Meikle-Small, and Joey Phillips.
Outlander is executive produced by Matthew B. Roberts, Ronald D. Moore, Maril Davis, Toni Graphia, Luke Schelhaas, Andy Harries, Jim Kohlberg, Caitríona Balfe, and Sam Heughan.
Stay tuned for more on the eighth and final season as well as news on the forthcoming seventh season which will clock in at 16 hour-long episodes. And let us know your thoughts about the impending ending of Outlander in the comments section below.
Outlander, Season 7 Premiere, Summer 2023, Starz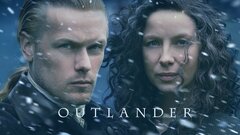 Powered by