'Glee's Heather Morris Remembers Naya Rivera on Late Star's Birthday: 'Missing You Everyday'
Naya Rivera is being remembered on her birthday by her Glee co-star and friend Heather Morris. Rivera would have turned 36 years old on Thursday. Posting on Instagram stories, the 35-year-old actress, dancer, model, and mother of two posted the sweet tribute to her late friend.
The post is white text on a somber black background and reads, "Happy Birthday, bebe. Today is hard. Missing you everyday, but today especially."
Rivera died in July 2020 after she had been reported missing following a boating trip with her son, who was 4 years old during the excursion. Her body was discovered after authorities conducted a days-long search effort, and she had placed her son Josey back on the boat before she drowned. Josey told investigators his mother helped him onto the boat and then he looked back and saw her disappear into the water. She died at age 33.
Rivera's ex-husband, Ryan Dorsey, shared his own tribute on Instagram.
View this post on Instagram
His caption reads, "A little easier with each little bit of time that passes by to look at pictures…but I still don't have the answers to the questions to the why's our sweet boy asks from time to time. I never will. Doing the best we can. " the post continues, "If you're reading this no matter what you're going through, take a moment of gratitude that you're still here on this ride. I know some days are harder than others to get up, but keep we just gotta keep pushing onward."
Rivera was best known for playing Santana Lopez on Glee from 2009 to 2015. Her other TV credits include Devious Maids, The Bernie Mac Show, Family Matters, and The Royal Family.
Glee, Streaming now, Disney+ and Hulu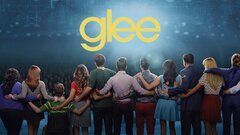 Glee
where to stream
Powered by