'iZombie' Boss Teases the Big Mystery in Season 3
iZombie is poised to make fans question their allegiance in its upcoming third season.
Liv (Rose McIver) will be forced to take on a new kind of foe with Vivian Stoll's (Andrea Savage) Fillmore Graves in town, determined to make Seattle the new zombie headquarters. "I feel like Season 3 has a much different feel than Seasons 1 and 2," executive producer Rob Thomas said during the show's Television Critics Association panel.
RELATED: Will Nina Dobrev Return to The Vampire Diaries?
Previously, "there were Big Bads who were pretty clearly doing awful things and both seasons ended up with cool showdowns," Thomas says. "[With Season 2 it was] a full-on zombie movie where you had to escape from zombies. And this season, we wanted to do something very different."
But with Vivian looking to protect zombie-kind—versus approaching things from a selfish angle—the shades of grey in the character should complicate how fans feel about her. "You do not have such a clearly defined antagonist at the center of the show," Thomas teases. "In fact, I think the big mystery of Season 3, for the audience, is trying to figure out whose side are we on? The zombies at this military outfit, Fillmore Graves, they just want to survive. Some of them are willing to go further than Liv might think is necessary. But who is in the right in that situation? That's a big part of the question: no one needs to be nefarious in a blatant way. There's much more about who has the best plans for zombies moving forward."
iZombie, Season Premiere, Tuesday, April 4, 8/7c, The CW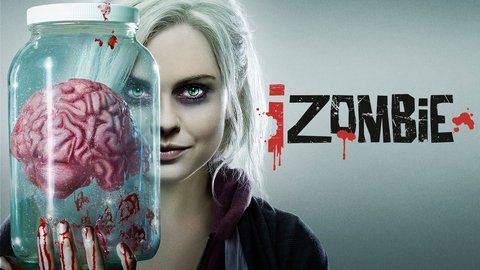 iZombie
where to stream
Powered by