'iZombie': 6 Burning Questions For Season 3
iZombie's second season closed out with a bang: Liv (Rose McIver) revealed to Clive (Malcolm Goodwin) that she was a zombie. Vivian Stoll (Andrea Savage), the new owner of energy drink company Max Rager, disclosed her own zombie status to Liv—and shared she's part of a military group that plans to make Seattle its zombie headquarters. The cast and producers dish on where the show will go in Season 3.
How will things change now that Clive knows the truth about zombies?
During their partnership, Liv let her Seattle Police Department colleague think she gained insight into cases because she was a psychic. Now that Clive knows her skills are zombie-powered—and Clive sacrificed his relationship and risked his career to help Liv—their dynamic will shift. For executive producer Rob Thomas, the change, while needed, is bittersweet. "Some of my favorite moments have been Malcolm's reactions to Rose's performances [while on the brains]," he says. "I'm a little unsure how that will play now that he's in the loop. I'll miss that. But we knew since the beginning of the season, so I've had a while to try and get my head around that."
RELATED: Malcolm Goodwin on that iZombie Season 2 finale cliffhanger
Can Vivian be trusted?
Vivian made a splash with her soldiers, but things might not be peachy with Liv. "Imagine Vivian Stoll as Magneto and Liv as Professor X [from X-Men], [and] you kind of know the tension we'll be playing in Season 3," Thomas says, noting Liv will loop in her friends for additional assistance. "They're all mutants in the same way Liv and Vivian Stoll are zombies. Both sides want zombies to thrive…but they have radically different views about the best path to survival."
What's in store for Mr. Boss (Eddie Jemison)?
Blaine's (David Anders) former employer has his hands in drugs, smuggling, prostitution and more, prompting the formation of a task force to take him down, led by Assistant District Attorney Peyton Charles (Aly Michalka). The crime lord was originally set to die in the Season 2 finale, but "honestly, we ran out of space," Thomas shares. "That season finale was so jammed packed, and we didn't want Mr. Boss to walk into that shootout, or just be there and get shot. If he was going to die, [it needed] a great death scene, or a great showdown with. We had no more room, so he survived.
And now that he lasted to Season 3, "I don't plan on killing him," Thomas laughs. "Now I have some fun ideas on how to play him."
RELATED: Robert Knepper sets an iZombie return
Will Liv and Major (Robert Buckley) reconnect?
Now that Major is a zombie again, a reunion could be in the works for the estranged couple. "It was very specific wording," Buckley says of the duo's decision to stick to their own kind. "I remember thinking, 'It feels like they're leaving a crack in the door.'"
Major now understands her plight, executive producer Diane Ruggiero-Wright adds, but it's complicated because Liv's boyfriend, Drake (Greg Finley), just died. "Liv and Major are primed to be together," Ruggiero-Wright says, " but it's also the absolute worst possible time for them to be primed to be together. I don't think things are ever going to be completely off the table with them, but it's not the right time."
How will the Ravi-Peyton-Blaine triangle progress?
Speaking of romantically complicated entanglements, Peyton has found herself with two suitors: her one-night stand/amnesic witness for her case against Mr. Boss, Blaine; and her ex-boyfriend, Ravi (Rahul Kohli). With Michalka now a series regular in Season 3, the triangle will only heat up—and cause extra tension for the two men in her life. "I hope I have far more Blaine interactions," Kohli says. "They've been superfun to play."
The feeling is mutual, Anders says: "I love the love-hate [dynamic] and the love triangle thing that's going on between Peyton, Ravi and Blaine."
Is a zombie cure on the way?
In Season 2, the team had a clear quest to attempt a cure: find the tainted Utopium (which caused the zombie outbreak) and use it to create an antidote. But attempts so far have led to fatalities and amnesia, and the next step is a bit murky. That also means Blaine's cure-erased memories won't be a quick fix; if the effects were temporary, other zombies (including Major and Liv) could opt to go through a few months of struggle to be free. "We need our zombie series to last 80 to 100 episodes," Thomas says. "It can't be that easy!"
iZombie retuns at midseason on The CW.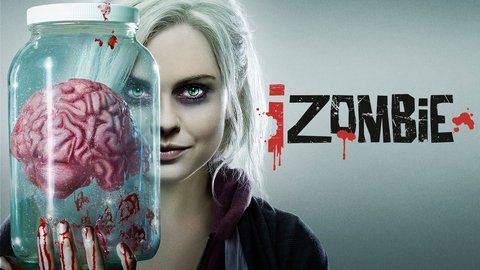 iZombie
where to stream
Powered by