CW Exec Talks 'Lost Boys', 'Charmed' Reboots, and Nina Dobrev's Possible Return to 'The Vampire Diaries'
On the heels of announcing season renewals for Arrow, The Flash, DC's Legends of Tomorrow, Supergirl, Supernatural, Crazy Ex-Girlfriend and Jane The Virgin, the CW day at the Television Critics Association Winter Press Tour continued strong with with a round of applause from critics for CW President Mark Pedowitz at the start of his executive session. (Many broadcast networks decided not to hold executive sessions, where network heads routinely take questions from critics.)
Despite the success of their newly renewed series, Pedowitz was asked about the futures of freshman series No Tomorrow and Frequency, neither of which broke out last fall. "We had no intention of going beyond 13 (episodes). We knew we had five midseason shows to launch—four returning and Riverdale," he said. "That said, I think both shows are very well done, very well executed. Whether it was the fall presidential election, whether it was the World Series, whether it was This Is Us, the linear numbers were not where we wanted them to be." He added that having the network's Netflix deal where viewers can binge on the shows could potentially change the future of both shows though he said no final decision will be made until May.
RELATED: Ian Somerhalder and Michael Malarkey Talks Final Vampire Diaries Season.
Asked if fan favorite Supernatural, which will see a thirteenth season later this year, will ever end, Pedowitz said, "I was hoping for a bar mitzvah this year for the thirteenth season," he said with a laugh. He added (as he has in previous TCA sessions), "as long as it's performing and the boys [stars Jensen Ackles and Jared Padalecki] want to do it and I'm sitting in this chair, the show has a long life."
With several reboots in development, Pedowitz said of the pilot script order for the television version of the 1987 film, The Lost Boys, that he is awaiting a script from iZombie creator Rob Thomas. "We have not ordered it beyond a pilot script," he clarified. "I have yet to see the script but I am a big Rob Thomas fan," he said. "I'm looking forward to see what they do.'
As for a possible reboot of the long-running WB series, Charmed, Pedowitz was asked about how the new incarnation might be connected to the original "At this point, it is a self-contained, self-sustaining show. We're waiting [a script] from Jenni [Snyder Urman, creator of Jane The Virgin] and her team," he explained. "In terms of whether the [original] characters and the actresses will come into the series, we'll see what happens as the series goes on." Also asked whether the reboot could be considered a prequel, he said, "there is the power of three element in there but at this time it's a stand-alone show." The network is also looking at a reboot of the classic prime time soap, Dynasty, though Pedowitz wasn't ready to give details about how closely related the project may or may not be to the original.
With The Vampire Diaries coming to an end this spring, the CW head was asked whether we'd see original star Nina Dobrev return for the series finale. "The best way I can answer that question is Julie [Plec], Kevin [Williamson], the studio, the CW, promised a fantastic series finale," he said without elaborating. He also added during the session that since The Originals has yet to air its fourth season (it premieres March 17), it was too soon to know if it would be renewed for the 2017-18 season.
News also came down that DC's Constantine, which failed as a live-action series for NBC during the 2014-15 season, will be back as a new animated series on the CW Seed platform. Matt Ryan, who played the titular character in the NBC series and in a guest appearance on Arrow, will voice the character. Pedowitz added there were no plans at this time for Ryan to return for a live appearance on Arrow.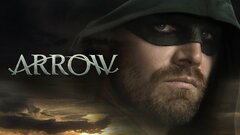 Arrow
where to stream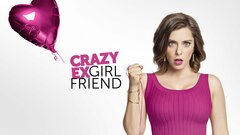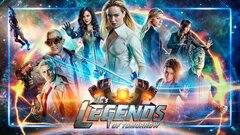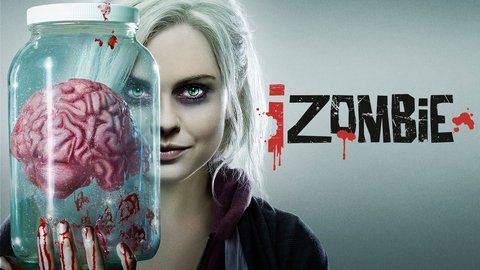 iZombie
where to stream