Ask Matt: Sad Goodbyes to Longtime TV Favorites
Welcome to the Q&A with TV critic — also known to some TV fans as their "TV therapist" — Matt Roush, who'll try to address whatever you love, loathe, are confused or frustrated or thrilled by in today's vast TV landscape. (We know background music is too loud, but there's always closed-captioning.)
One caution: This is a spoiler-free zone, so we won't be addressing upcoming storylines here unless it's already common knowledge. Please send your questions and comments to [email protected] and follow me on Twitter (@TVGMMattRoush). Look for Ask Matt columns on many Tuesdays and some Fridays.
It's a Crime to Lose This SVU Star
Question: I was so disappointed and upset by the news of Kelli Giddish leaving Law & Order: Special Victims Unit after 12 years! Is there anything you can fill us in on her unexpected departure from the show? — Eve M
Matt Roush: I only know what's been reported, that it wasn't her call or that of the showrunner, and by all accounts, her co-star and executive producer Mariska Hargitay (who you'd think would have some clout) fought to keep her. Whoever made the decision, whether on the studio or network level, the bottom line is that on very long-running (read: expensive) series, negotiations often go south, and the revolving door on Dick Wolf series (from original Law & Order onward) has always been notoriously busy. Let's just hope they give Amanda Rollins a suitably dramatic sendoff.
Another Jesse Leaves Chicago
Comment: My first instinct upon learning that original cast member Jesse Lee Soffer is leaving Chicago P.D. is, well, that show is over. I know, that is sad. I won't give up on the show, but I am skeptical. In the past, I have tried to stay with shows when key characters have exited. When Thomas Gibson was ousted from Criminal Minds, I gave them half a season (that I cannot get back) before I stopped watching. A show you have given so many years of time and energy to is hard to just dump. I am not opposed to casting changes, as many times it adds life into a show. It also depicts regular-world job turnover. People leave and move to better positions for their advancement.
That being said, I used to love the Chicago Wednesday lineup. It was a must-watch for me weekly even with my crazy schedule. The last two seasons of Chicago Med have been awful, so while I still record it on my DVR, it is just in case it has crossover potential. The actors they lost over the seasons were replaced with simply subpar replacements. Chicago Fire was excellent last season after the loss of their Jesse (Spencer) — so maybe P.D. can pull it out. I just hope they let the poor guy go to another job. I know it is a dangerous job, but really, not everyone dies. Wait, wrong show, that's Grey's Anatomy! (LOL) I also saw that Ellen Pompeo is only marginally going to be involved with that show this season. Another of the shows I have given, gulp, nearly two decades to. Streaming might be killing network TV, but not without network TV helping them do it. — Amy H
Matt Roush: I'm glad you made the point that cast changes aren't necessarily fatal to a long-running show. In the case of Jesse Lee Soffer, there are reports that during the latest round of negotiations he chose not to stay, which however accurate or not it's a fact of TV life that it's business as usual for this sort of enduring procedural drama. Some shows handle these departures better than others, so time will tell if these exits will satisfy the fans who hate to see these characters go.
These Ladies Deserved Better
Question: In reading the Aug. 8 issue of TV Guide Magazine, I was shocked beyond belief that Showtime has already canceled the great anthology series The First Lady. I was so looking forward to the next three featured FLOTUSes to learn more in-depth about the incredible women behind the Commanders in Chief. What gives?? Furthermore, it is an abomination that Viola Davis, Gillian Anderson, and ESPECIALLY Michelle Pfeiffer did not get nominated for a Best Dramatic Actress Emmy. I mean, what are these "judges" watching? Pfeiffer was brilliant as Betty Ford through all her trials and triumphs, and I felt that we really got to know the person behind the public First Lady we grew up with. One of the outstanding performances!!! JEERS to the Emmy Nominators! That is all — I feel better now. — Dava S, California
Matt Roush: That's what we're here for. Like you, I'm surprised that Showtime didn't try to keep this going at least one more round — I could imagine a season with Edith Wilson, Dolly Madison, and the inevitable Jackie Kennedy — but it appears a combination of audience disinterest, decidedly mixed reviews (mine was among the more positive) and an almost shocking lack of Emmy recognition, given the talent, led to this result. I agree that Michelle Pfeiffer as Betty Ford was the standout here, and in retrospect, the triptych approach of bouncing between their stories may have worked against the series as a whole. Betty's segments might have seemed fresher in part because they were probably less familiar than the Eleanor Roosevelt and Michelle Obama arcs, among other challenges of presenting a political drama in these polarized times.
For the Sake of the Child
Question: Do the writers of New Amsterdam ever consider little Luna in all the ups and downs of her father Max's love life on the show? She lost her mother as a baby and now she's been expecting Helen to be her new mother figure, and clearly, Max wants to be her primary parent (reference arguments with her maternal grandparents), and now what? It's starting to bother me how they ignore this. — Ann
Matt Roush: Perhaps they'll deal with this aspect of Helen's departure in the final season, but I rather doubt it. Time and again, on shows like this and Grey's Anatomy (where Meredith's often invisible kids are concerned), I keep wondering if the writers have forgotten these characters are even parents half the time. That was especially the case last season when Max bolted the hospital for his temporary transfer to London, putting the relationship and not his child first.
Waiting for Those Irish Girls
Question: Is Season 3 of Derry Girls going to be on Netflix anytime soon? I loved the first two seasons — viewed them more than once — and I've seen a scene from Season 3 that looks hilarious. I can't wait, but I've seen nothing so far. — Janice P
Matt Roush: You might have missed it, but shortly before the Labor Day weekend, Netflix tweeted out an announcement that the acclaimed coming-of-age teen comedy set in 1990s Northern Ireland will premiere October 7. Mark your calendars.
And Finally …
Question: Do you happen to know if there will be a second season of Devil in Ohio on Netflix? The last episode certainly seemed to point that way. – Laurel
Matt Roush: Despite its somewhat open ending, this was billed by Netflix as a limited series, suggesting there won't be a second season. That doesn't mean they can't change their minds — see Big Little Lies and The White Lotus, as examples — but until the streamer announces otherwise, I'd look at this as the end of the story.
That's all for now. We can't do this without your participation, so please keep sending questions and comments about TV to [email protected] or shoot me a line on Twitter @TVGMMattRoush. (Please include a first name with your question.)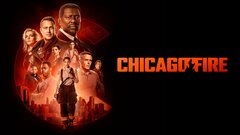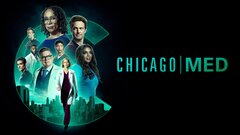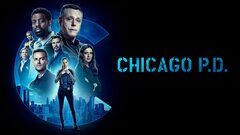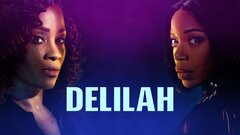 Delilah
where to stream