Ask Matt: Is Prime Time Shrinking?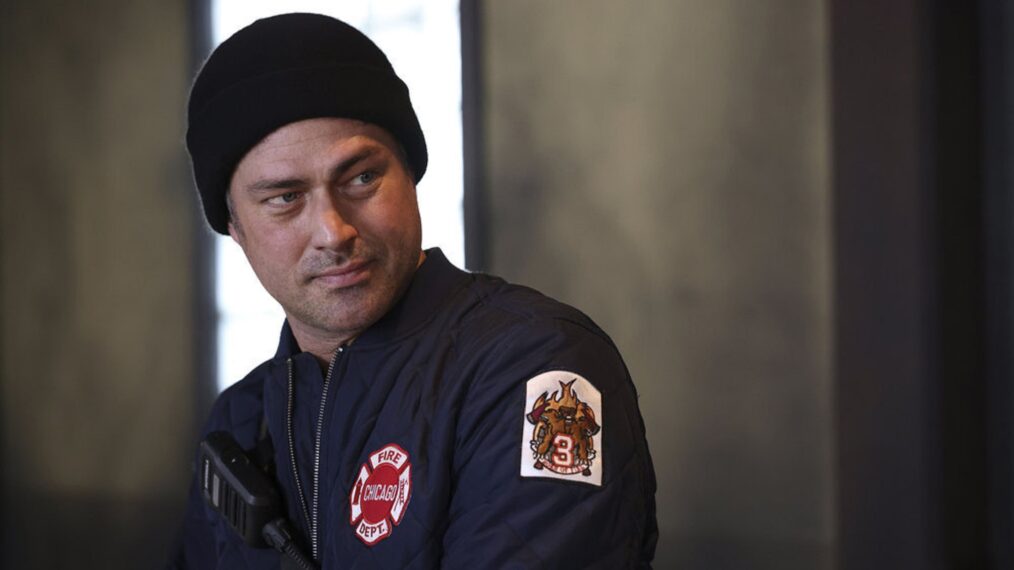 Welcome to the Q&A with TV critic — also known to some TV fans as their "TV therapist" — Matt Roush, who'll try to address whatever you love, loathe, are confused or frustrated or thrilled by in today's vast TV landscape. (We know background music is too loud, but there's always closed-captioning.)
One caution: This is a spoiler-free zone, so we won't be addressing upcoming storylines here unless it's already common knowledge. Please send your questions and comments to [email protected] and follow me on Twitter (@TVGMMattRoush). Look for Ask Matt columns on many Tuesdays and some Fridays.
The Fallout if NBC Cuts Prime Time to Two Hours
Question: I was shocked to see the reports that NBC is considering dropping the third hour of prime time, possibly as soon as next fall. Does this mean more of their original shows will go straight to Peacock, as Days of Our Lives is doing in a few weeks? What will happen to stacked shows like the three Chicago shows or the three Law & Orders? What does it mean for network TV in general that the lineups may only consist of two hours per night? — Joel
Matt Roush: If you ever needed a sign of the times, this ranks high atop the list. (And if I were a betting man, I'd wager that CBS will be the last remaining holdout of programming three hours a night, four on Sunday, in prime time for the foreseeable future.) As we shift from the DVR era to the streaming era, traditional broadcast network TV is more embattled than ever, from an advertiser and ratings standpoint. If NBC doesn't follow through with the plan to return the 10/9c hour to affiliates next fall, this move is probably still inevitable in the next few years as streaming continues to dominate the marketplace and the companies that oversee the networks keep making their streaming platforms a priority for developing their most interesting and often appealing shows. (Last season, Abbott Elementary and Ghosts were the exceptions to the rule.)
The Fox network and to a lesser degree The CW (previously the WB and UPN) have shown how a two-hour nightly lineup works, and exceptions will be made for live events and sports, which in the future will be the most important tentpoles for the networks. It's hard enough already for the networks to schedule 22 hours a week. Saturdays are mostly a dead zone, Fridays not much better (not counting CBS) and many hours are filled with reality competitions and newsmagazines, so maybe by shrinking the network footprint, we ultimately won't notice that much of a difference. It's unclear at this point if any more pre-existing NBC programming would shift to streaming, and how NBC will schedule its flotilla of Dick Wolf shows remains to be seen, but I imagine they'll draw their core audience whenever and wherever they air.
Networks Are Negligible in the Fall
Question: Looking at TV Guide Magazine's Fall Preview issue, it struck me again that there are barely any new TV shows on broadcast this fall — 15 total, 12 scripted, all but 8 spinoffs or reboots — when not that long ago the networks would launch at least 4-5 shows each, sometimes more. And I don't understand the broadcast mantra of just making procedurals and boring shows. The success of Abbott Elementary should encourage the opposite. When I see a show like Severance, I think that could easily have been a broadcast show and create buzz. All of the broadcast shows end up on their owners' streamers within a few hours anyway. So why not get the best of both worlds? I don't understand it.
Why is a show like the new legal drama Reasonable Doubt a Hulu exclusive? It could get 2-3 million viewers on ABC Thursday at 10 and would be up on Hulu a few hours later anyway. (They could even promote the "unedited, uncensored cut" on Hulu.) Or take a great show like Only Murders in the Building with older and beloved leads like Steve Martin and Martin Short. If it had aired first on ABC, they'd likely reach many more viewers, and it could still be a streaming hit. Seems you'd be getting more bang for the buck and more ad money. — Marc
Matt Roush: You make many provocative points, although I'm not sure Severance would ever have been pitched to a broadcast network. That immersive series would not have benefited from commercial interruption, and its premise is so offbeat that it seems much better suited to a premium service — and it was well served by being on Apple TV+, which is having a very good year. But the larger issue stands, that the networks seem to have mostly given up developing sophisticated and challenging entertainment — This Is Us felt like the last of its breed in many ways. Or more to the point, the studios and their corporate overlords are rarely putting their best foot forward when it comes to what they're steering toward the networks, where they're playing it as safe as possible. There may be economic and business reasons to explain why they don't share more shows between the streaming and broadcast worlds, but I agree that Only Murders in the Building would have played well on ABC, maybe scheduled over a single week as an event — and wouldn't it be nice for the networks to get back in the "event TV" business?
Who's That Voice?
Question: I am a fan of the new Password with Jimmy Fallon and Keke Palmer. The voice that says "the password is…." I can't seem to find the credit anywhere, but I swear it's the voice of Will Forte!! Can you confirm?? — Kim
Matt Roush: I can see where you could intuit a trace of Will Forte in the way the announcer whispers the password in each episode. But if you slow down the credits, you may be able to spot that the announcer is A.D. Miles, an actor-writer who was previously head writer for The Tonight Show Starring Jimmy Fallon and before that, Late Night with Jimmy Fallon. I'm told if you play back old Late Night clips on YouTube, you can hear Miles reading Password clues when the game was played on the show back in those days.
Flying High with The Orville
Comment: I'm disappointed that the third season of The Orville (now subtitled New Horizons) is over. I found the show uplifting. Not only did Seth MacFarlane write and produce good stories, he created a moral base. He had stories about intolerance, hate, bigotry, and racism. However, they were balanced by acceptance, friendship, and forgiveness. In fact, I gained more moral insight than listening to the homilies at church. I hope he can do a fourth season. — Trish
Matt Roush: So does Seth MacFarlane. They certainly took their time and poured a lot of resources into producing the third season, and I'll be surprised if Hulu doesn't commission a fourth. From your description, it sounds like the show has finally evolved into the Star Trek homage it always wanted to be, hewing to many of Gene Roddenberry's most humanistic themes.
No More Bait and Switch
[Spoiler alert if you've never seen Big Sky] Question: I'm looking forward to the new season of Big Sky but I'm a little nervous. Is Reba McEntire's character going to be killed off in episode one, just like Ryan Phillippe in the pilot? Please tell me no! — Scott
Matt Roush: I haven't seen any of the new season, but I'm confident that the answer here is a big NO, that they won't play that trick again. (The surprise killing of Phillippe's Cody character in the pilot came straight from the source material of C.J. Box's novel The Highway after he'd devoted a previous book to Cody.) Casting Reba as a lively villainess of sorts is too juicy a catch to dispatch so quickly. That said, they're teasing that no one is safe as the third season begins.
Taking a Bold Swing
Question: Bravo, I was truly impressed that the creators of A League of Their Own's remake addressed the LGBTQ and racial issues. It was done with great aplomb, and will we see how these lives evolve in a second season? — TL
Matt Roush: We don't know yet, but I'm also hopeful that we'll see more of the Rockford Peaches should Amazon renew the show for a second season on Prime Video. Many of the characters took a journey of sometimes painful discovery in the first season, and now I'd like to see them settle in and move forward.
That's all for now—and until after Labor Day. Remember that we can't do this without your participation, so please keep sending questions and comments about TV to [email protected] or shoot me a line on Twitter (@TVGMMattRoush). Please include a first name with your question.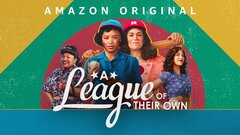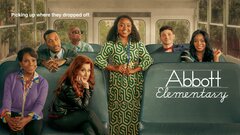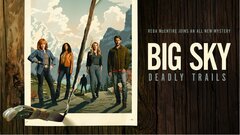 Big Sky
where to stream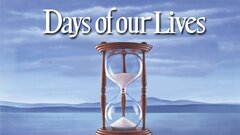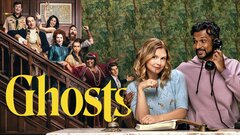 Ghosts
where to stream