Ask Matt: The Age-Old Question: Recast or Kill a Character?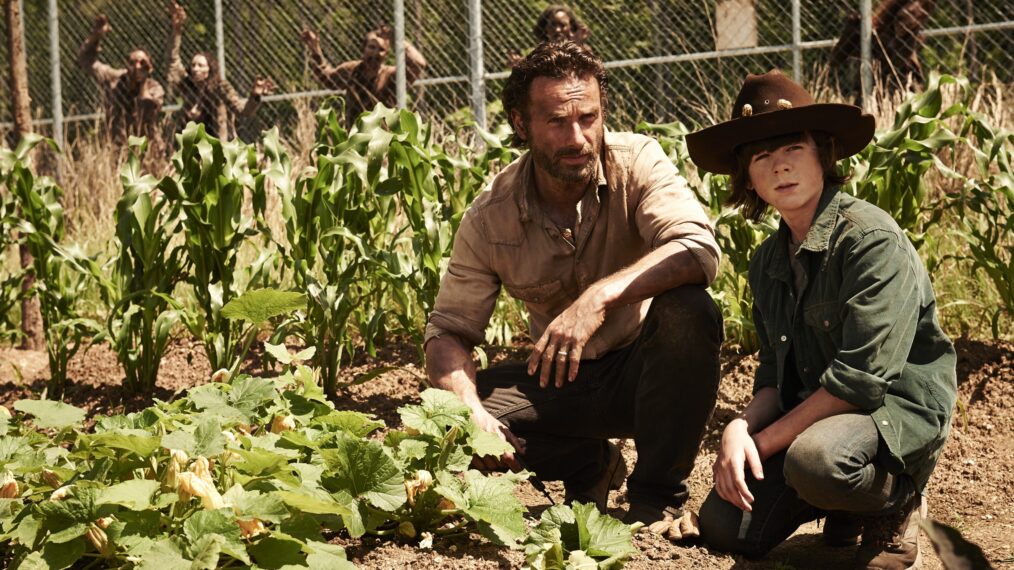 Welcome to the Q&A with TV critic — also known to some TV fans as their "TV therapist" — Matt Roush, who'll try to address whatever you love, loathe, are confused or frustrated or thrilled by in today's vast TV landscape. (We know background music is too loud, but there's always closed-captioning.)
One caution: This is a spoiler-free zone, so we won't be addressing upcoming storylines here unless it's already common knowledge. Please send your questions and comments to [email protected] (or use the form at the end of the column) and follow me on Twitter (@TVGMMattRoush). Look for Ask Matt columns on many Tuesdays and Fridays.
TV's Killer Instinct
Question: It used to be that when an actor left a role on a TV show, his character would just be replaced with another actor (i.e. on Bewitched, Dick York becomes Dick Sargent as Darren), but nowadays it seems that when an actor leaves a role, that character is written out of the series even if it is a crucial part of the series, such as Carl and Rick Grimes from The Walking Dead. (Speaking of which: Whatever happened to the talk of Rick Grimes' return?) What do you think about all of this? — Jim T, Harvey, IL
Matt Roush: While recasting is in some cases an option, producers seem more inclined these days not to alter the reality of their shows more than they have to. Bewitched was already a fantasy, so changing Darrens midstream wasn't as disruptive as it otherwise might have been, and it has been a soap opera staple since the dark ages to recast key characters, even in prime time (see: Dynasty then and now, and the attempt to replace Barbara Bel Geddes with Donna Reed as Miss Ellie on Dallas back in the day). When Roseanne switched the actresses playing Becky — Lecy Goranson to Sarah Chalke, then bringing Chalke back in a different guest role when Goranson returned to the part—they even made fun of it. Recasting is basically one way to get around the dilemma of whether or not to kill off a character when an actor decides to leave.
As we've most recently seen with FBI: Most Wanted's decision to kill off its lead (Julian McMahon as Jess La Croix), this rarely goes down well with fans. The other, and often the best, option is to leave the door open for departing actors/characters to return should they ever choose—like Gibbs on NCIS, as a high-profile for instance. Regarding Andrew Lincoln as Rick Grimes, last I heard the Walking Dead feature films in which he's expected to star are still a work in progress. I wouldn't expect to see him back on the mothership before it wraps later this year, but who can say?
Will Wednesday Still be ABC Comedy Night?
Question: With Modern Family gone, is ABC's Wednesday comedy block considered a desirable slot anymore? The Goldbergs was on Tuesdays for its first season and then really seemed to take off when they moved it over to Wednesdays.  But it got the slot between The Middle and Modern Family, and neither of those are around anymore to provide support.  We know that black-ish is wrapping up, so ABC will need to decide if they want to keep sitcoms on Tuesdays or not. Do you think a move for Abbott Elementary to Wednesday in the fall would actually help at all? (I used to be a fan of The Goldbergs, but it has gone on way too far beyond its sell-by date, so I don't watch anything in the Wednesday block now.)
By the way, thank you for continuing to beat the drum on Abbott Elementary. I'd seen bits and pieces, but actually thought to set it to record in full for the "Open House" episode. I'm not sure why it took me so long, but I thought it was hilarious. Honestly, probably the funniest thing I've seen since The Good Place went off the air. — JL
Matt Roush: It's never too late to start enjoying Abbott Elementary, and I hope ABC keeps it on the air during rerun season so more viewers might be able to discover it the way you have. It's a keeper, and thankfully already renewed for next season, which takes some of the sting out of learning that the season finale is already almost here (April 12).
Regarding your bigger question — and this is where I'm bound to get letters wondering why network scheduling even matters anymore (it doesn't as much as it used to) — I imagine ABC will stick with Wednesday as its primary comedy night, and I bet they'll see Abbott Elementary as a self-starter. Which means Abbott could either assume the 8/7c time slot (if The Goldbergs doesn't return) or the 9/8c anchor position currently held by The Conners to act as a strong lead-in for a new or returning sitcom. Or maybe they'll keep Abbott on Tuesday where it already has done very well and use the show to launch something new. Whatever they decide, I wouldn't dare dream of showing up late to this class.
Why Not a Full Night of NCIS?
Question: If CBS was going to leverage the 3 FBI shows on one night, as you recently explained, why didn't they do the same with the 3 NCIS shows? Mothership NCIS was established on Tuesday and they could have added the other two to follow and given the FBI shows another night. NBC has one night of Chicago and Law & Order on another. Seems like they are out to do away with NCIS. — Unsigned
Matt Roush: I hate to burst conspiracy theorists' bubbles — actually, I don't — but given that CBS just announced the renewal of NCIS (and both current spinoffs) for yet another season, rumors of the show's impending murder appear to be unfounded. While it's true CBS and NBC have found some success by stacking entire nights with a franchise — a trend I find beyond depressing, believing that variety adds some spice to life (and TV) — there's also an argument to be made for spreading the wealth. NCIS: Los Angeles is as much a Sunday tradition now as NCIS was on Tuesdays, and I can see why CBS would be reluctant to move it. Plus, Sunday isn't a night (thanks to sports overruns and the success of The Equalizer) that would lend itself to three NCIS shows in a row. It's entirely possible that CBS will eventually build a full night of NCIS programs, but moving NCIS to Monday as part of a block and giving Tuesday over to FBI seems to have worked for them.
Anxious to Go Back Into Space
Question: Do you have any news on when we might see Season 3 of the Apple TV+ series For All Mankind? In my opinion, it's one of the most underappreciated series out there. It won't be the same without (end of S2 spoilers), but I still want to see what's next. — Cindy
Matt Roush: No word yet on when to expect the third season of this superior alt-history drama about the space race, but it hasn't been quite a year yet since the second season ended, so be patient. It's an ambitious production and Apple tends not to release a series until it's mostly or fully completed, even though they air many of their episodes weekly and not as a binge. Whenever For All Mankind returns, I'll be there.
Was Bruno One Song Too Many?
Question: The autopsy on this year's Oscar show should include the songs. Of course, you need to perform the five Best Song nominees on the show. It's part of the entertainment, coupled with a big category. Also plenty of star power from the performers, as you mentioned. What you do NOT have to do — after cutting eight on-air categories to get the show under three hours — another epic FAIL, at close to 3 and a half — is to bloat the show by performing a sixth un-nominated song: "We Don't Talk About Bruno" from Encanto. Ridiculous. It's already a breakout hit and didn't need the added airtime. Speaking of which: That dumb tour of the Academy Museum with Wanda Sykes saying stupid things was nothing more than a FREE advertisement for the Museum itself, with the Academy working around ABC to get 10 minutes of ad time they didn't have to pay millions of dollars for. Maybe it was part of the deal they got in return for acceding to ABCs wishes to drop the eight categories from the live portion of the show. — Michael E
Matt Roush: We're on the same page about the self-promotional Academy Museum segment — if it had even been remotely funny, it might not have seemed so egregious — but I'll stick by my earlier argument that for the Oscars show not to capitalize on the sensation that is "Bruno" would have been seen as a misstep by many. I'm still puzzled why it wasn't one of the best song nominees.
And Finally …
Question: On Monday's (March 28) episode of 9-1-1, about 25 minutes into the show, there is an Irish band celebrating St Patrick's Day, playing the bagpipes. So why would the song they play be "Scotland the Brave"??!! — Bev B
Matt Roush: Good catch, but far be it from me to get in the middle of the Irish-vs.-Scottish bagpipe debate. Still, was that really the takeaway from an episode that reunited Maddie and Chimney and brought them back into the series?
That's all for now. We can't do this without your participation, so please keep sending questions and comments about TV to [email protected] or shoot me a line on Twitter (@TVGMMattRoush), and you can also submit questions via the handy form below. (Please include a first name with your question.)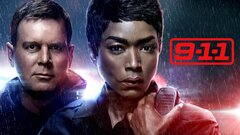 9-1-1
where to stream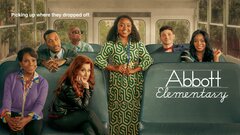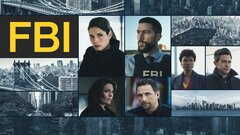 FBI
where to stream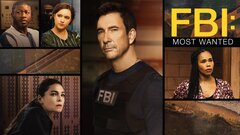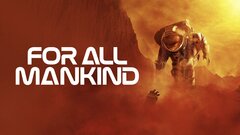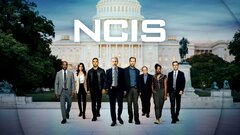 NCIS
where to stream