Ask Matt: Too Many Tunes at the Oscars?
Welcome to the Q&A with TV critic — also known to some TV fans as their "TV therapist" — Matt Roush, who'll try to address whatever you love, loathe, are confused or frustrated or thrilled by in today's vast TV landscape. (We know background music is too loud, but there's always closed-captioning.)
One caution: This is a spoiler-free zone, so we won't be addressing upcoming storylines here unless it's already common knowledge. Please send your questions and comments to [email protected] (or use the form at the end of the column) and follow me on Twitter (@TVGMMattRoush). Look for Ask Matt columns on many Tuesdays and Fridays.
Apparently the Oscars Wasn't All About the Slap
Comment: I disagree with your assessment in your review of the Oscars show of how funny the hosts were. I thought they were all very good, except for that misguided moment when Regina Hall groped some men. If a male had done that to females, there would have been disgust, and I think it's time that women stopped doing it for a laugh as well. I understand the difference, but what's good for the goose … As for Amy Schumer and Wanda Sykes, they never miss their comedy marks, and they were excellent Sunday night.
In my opinion, the problem with the Oscar broadcasts is that it's time to stop performing all of the nominated songs. They could reclaim half an hour of time by not doing them. Most people don't pay much attention to the songs from movies, anyway, and I see no reason they should feature so prominently in the broadcast. Why is it important to feature the songs? They wouldn't spend 30 minutes exhibiting costumes, or film editing, or special effects, etc., and those are matters more likely to be noticed by the common movie fan. — D.P.
Matt Roush: Would you pass up the opportunity to put Beyoncé on your really big show? Or Billie Eilish? Or even Reba McEntire (and I don't even know what movie her song was from)? On one level, a broadcast as enormous as the Oscars has to work as a variety show as well, which is why the dream is still to find an all-purpose host who can lift the proceedings the way Billy Crystal used to do in his prime. Otherwise, it's just a mechanical assembly line of awards — and while I agree with other critics that it was wrong to downgrade essential crafts awards to a pre-show, putting an emphasis on entertainment is also key to making an Oscars show work. I was glad to see them pull out the stops to acknowledge what a phenomenon Encanto's "We Don't Talk About Bruno" had become — and why wasn't it nominated? On the other hand, the Oscars aren't the Grammys, and that should be kept in mind.
As for the hosts, my heart bled for Regina Hall during that misguided and embarrassing grope-the-hunks segment. And you can't convince me that Wanda Sykes' tour through the Academy's new museum contained any genuine comedy. Amy Schumer fared best, and I was happy to see them all clown around in costume during that late-in-the-show stunt, which didn't go anywhere but at least it tried to interject some energy onto the stage. So we can agree to disagree, but mainly I thank you for bringing up something besides Will Smith slapping Chris Rock, which will go down as one of the most regrettable moments in Oscar history since that streaker crossed the stage in the 1970s.
School Will Remain in Session
Question: OMG!! Abbott Elementary is the best show on TV!! The writers and actors are phenomenal. I am worried that people are not watching and it will be canceled. How is it doing in the ratings? — Sue
Matt Roush: It is my pleasure to report that Abbott Elementary, my new favorite among first-season comedies, is doing just fine. So well in fact that ABC has already renewed Abbott for a second season. There are few shows I look more forward to each week, and so far I have yet to be disappointed.
Hard Choices on Mondays
Question: We love both NCIS and the 9-1-1 shows on Fox. Why did CBS move NCIS to Mondays? With the move and Gibbs MIA, are they trying to end NCIS? — Sharon G
Matt Roush: I've lost count of how often I'm asked after a scheduling change if a network is actively trying to "kill" a show. The answer, almost always, is no. Moving NCIS, and pairing it on Mondays with NCIS Hawai'i, was more about leveraging CBS's resources and freeing up Tuesday to build a full night of FBI series (echoing the success of Dick Wolf's Chicago shows on NBC on Wednesdays). Losing Mark Harmon at the helm simultaneously was more of an unhappy coincidence, but moves like these (though often unpopular with fans) are part of how networks do business.
Grey Areas on Grey's Anatomy
Question: Last week's episode (March 24) wasn't as bad as the week before, since I didn't want to throw something at the TV this time. But Meredith is still in Minnesota, and then she comes home and we got what, a minute or two of Nick meeting her kids? After we had an entire episode of her meeting his niece no one cares about. Also, why are they still dragging out this nonsense about her staying there full time? It just seems like a waste of time. Meanwhile, Jo meets Skylar Astin, who was as always charming and funny. But we know that relationship won't go anywhere because he isn't playing a medical doctor. So it seems like they're just bringing Skylar on as a temporary obstacle between Jo and Link. They (Jo and Link) are a romantic pairing which the show seems to want me to care about, but I don't. I liked their best friends dynamic better.
And where are they going with Richard deciding he wants an assessment to make sure he can still be in the OR and that his judgment is sound? They've already had Richard retire as chief and then un-retire and change jobs within the hospital several different times. I don't believe that they will do the show without James Pickens, Jr. any more than I believe Meredith is staying in Minnesota, so I'm grasping at straws to see where this is going. At least the snake thing was a cool case. — Jake
Matt Roush: Yes, that python adventure felt like good old Grey's Anatomy, didn't it? The rest of these complaints (and you're hardly alone) have more to do with the tortured aspect of keeping a long-running prime-time soap going, and the only way to keep watching Grey's with any degree of satisfaction is to look past the parts that aren't working and enjoy the parts that do, such as they are. (The biggest current obstacle for me is the absence of Levi, and if he doesn't snap out of his funk and get back to work soon, that's a real problem.) I'm also tired of Meredith living between two cities, but looking at upcoming storylines, it seems Nick (Scott Speedman) may be spending some more time in Seattle, so maybe that's where it's going. And Richard's crisis of conscience may be treading familiar ground — repetition comes with the formula when a show lasts this long — but James Pickens Jr. is selling it well. And even if Skylar Astin (who's already filming a CBS pilot) is just a temporary obstacle in the Jo-Link storyline, I'll take it because they at least have chemistry. (I had to laugh when Link was left alone and forlorn in the hospital lobby. No one who looks like that is going to stay solo for long.)
The real point in this discussion is that we can nitpick a show like Grey's to death — and I completely agree that after a season of Meredith on the Covid beach, she should be spending more time with the core cast this year — but I still can't imagine Thursday nights without it. Some habits are just too hard to break.
Where Have All the Rock Idols Gone?
Question: Like every season since 2002, I've been watching American Idol but there is one element lacking this season: genuine rock 'n' roll artists! Last season we had several really good rock singers. I don't think we have one this season. (If we do, the artist isn't memorable.) We have a truckload of country singers and R&B soul singers, though. In any case, I can't wait for Hollywood week. — Fred
Matt Roush: I'm not surprised to hear this, since when I stopped watching back in the latter years on Fox, it seemed the pendulum had swung so far to the country genre that the winners were becoming almost interchangeable. I imagine the demographics haven't changed that much in the move to ABC — I'm afraid this is one of many shows of this type that I simply don't have time for anymore — but the judges' goal should always be to find a variety of music types to showcase.
Another CSI Comeback?
Question: Now that his sitcom black-ish is coming to an end, do you think there's a chance in Hades that Laurence Fishburne will reprise the role of Dr. Ray Langston for CSI: Vegas? It's my understanding that this character wasn't too popular with fans of the original CSI since other main characters were pushed into the background during Langston's time on the canvas. However, Fishburne did appear regularly on the show for over two years. Unlike Elisabeth Shue's Julie Finlay or Gary Dourdan's Warrick Brown, Dr. Langston wasn't killed off. — Chris
Matt Roush: I can't foresee the future, but I'd be surprised if Laurence Fishburne made a return visit in anything but a cameo. (The primary returning star when CSI: Vegas returns next season will be original cast member Marg Helgenberger as Catherine Willows.) Unless the money is too tempting, Fishburne's career is so busy and eclectic — he's about to return to Broadway in a revival of American Buffalo — that it seems unlikely he'd repeat himself by rejoining a procedural that had seen better days when he arrived the first time.
That's all for now. We can't do this without your participation, so please keep sending questions and comments about TV to [email protected] or shoot me a line on Twitter (@TVGMMattRoush), and you can also submit questions via the handy form below. (Please include a first name with your question.)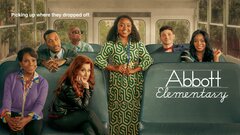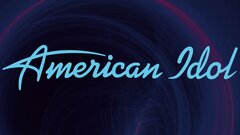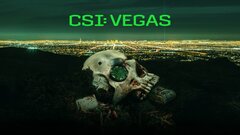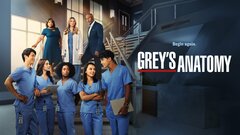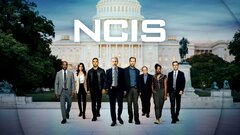 NCIS
where to stream