Can 'The Affair' Go Even Darker in Season 3?
It's 8:30am on a soundstage in Astoria, Queens, but in the Brooklyn brownstone formerly shared by divorced couple Noah and Helen Solloway (Dominic West and Maura Tierney), it's nearly dinnertime. Tierney is filming a scene for the third season of The Affair, Showtime's juicy highbrow soap about the far-reaching consequences of Noah's summer tryst with a Montauk, New York, waitress, Alison Lockhart (Ruth Wilson). Tierney's character is busy prepping a meal for her three youngest children and her boyfriend, and somehow the Golden Globe–winning actress is seriously running the risk of being upstaged by a steaming vat of pasta she drains in each take.
"It's too much. It's stealing the scene!" jokes consulting producer Anya Epstein, who also wrote the episode.
Of course, this is The Affair, so this moment of seemingly mundane domesticity is brimming with palpable tension as much as it is with noodles. "Helen is fighting the good fight in terms of trying to live a quote-unquote normal life now," Tierney explains during a break in filming. "But she's carrying around this giant secret and a lot of guilt."
RELATED: Golden Globes Winner Maura Tierney on How The Affair Will Change Again in Season 3
That guilt centers around the revelation in the Season 2 finale that Helen drove the car that struck and killed Scott Lockhart (Colin Donnell), Alison's former brother-in-law. The season ended with Noah, on trial for Scott's murder, taking the fall for Helen—and Alison, who, it turns out, pushed the intoxicated Lockhart bro into the road seconds before he was mowed down.
Season 3 jumps ahead three years, with Noah beginning to piece his life back together after being released from prison. It's not going well. Life behind bars has changed him in ways that will shock fans of the series.
"He's sort of become borderline paranoid schizophrenic," reveals West. "We first see him in this fragile mental state at his father's funeral, which unravels to the point where he ends up in the hospital. And it only goes downhill from there."
Noah's mental state is part of the darker tone of Season 3, as all of the show's characters grapple—in different ways—with their culpability in Scott's death. "The Affair is all about perspective," notes cocreator Sarah Treem. "The previous two seasons have been about not being able to understand other people's intentions when you're in a relationship with them. This season is about not necessarily understanding your own."
RELATED: Showtime Renews Homeland and The Affair for New Seasons
For Noah in particular, much of his story arc revolves around why he inexplicably took the fall for the hit-and-run. "What is it about this guy that's so incredibly self-destructive that he would go that far?" Treem asks. "He obviously feels bad about something and guilty about something, but the question is what? This year basically slowly peels that question like an onion."
Not helping matters will be Gunther, a new character played by Brendan Fraser who becomes a shady presence in Noah's life as the season progresses. "He's somebody in the town where Noah grew up," Treem explains. "And he's perhaps what would have happened to Noah if Noah never got out of that town."
While Noah continues a dramatic downward spiral, Alison's journey explores what happens when you make it through the fire, says Wilson. Between seasons, the former waitress had a breakdown and left her daughter with ex-husband Cole (Joshua Jackson). Now, she's returned to Montauk to regain custody of her child. "She's grown in strength and has more of a voice," says Wilson. "She has learned from this process of recovery, so we do see her really coming into her own a lot more. She's the stronger one this season."
Could Alison's newfound stability ultimately be the key to saving Noah? Are they headed for a reconciliation? Treem is tight-lipped on that point, but Tierney, whose own character once bore the brunt of that secret relationship, wants the pairing to rekindle what they had.
"I've always rooted for this affair," she says. "[The series] is about two people who act selfishly, who choose their own happiness over everyone else's. I'm really interested in watching that."
The Affair, Season premiere, Sunday, Nov. 20, 10/9c, Showtime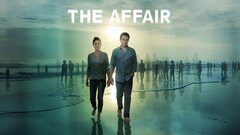 Powered by