Ask Matt: Remembering a Legend
Welcome to the Q&A with TV critic — also known to some TV fans as their "TV therapist" — Matt Roush, who'll try to address whatever you love, loathe, are confused or frustrated or thrilled by in today's vast TV landscape. (We know background music is too loud, but there's always closed-captioning.)
One caution: This is a spoiler-free zone, so we won't be addressing upcoming storylines here unless it's already common knowledge. Please send your questions and comments to [email protected] (or use the form at the end of the column) and follow me on Twitter (@TVGMMattRoush). Look for Ask Matt columns on many Tuesdays and Fridays.
Paying Tribute to Sidney Poitier
Question: I was hoping one of the movie channels would show several of Sidney Poitier's movies. This great actor will be missed. Do you think we might see some of his movies shown soon? — O'Grady
Matt Roush: Having just attended Broadway this week on the night that the theaters dimmed their lights in his honor, I couldn't agree more that we should all herald this legend of screen and stage — and to a smaller extent, TV; Poitier's performance as Thurgood Marshall in the 1991 ABC miniseries Separate but Equal was one of his best late-career roles. Turner Classic Movies was already planning a day-long tribute on what would have been his 95th birthday on Feb. 20 — so now they're going to make it a two-day tribute marathon of Sidney Poitier's movies on Feb. 19 and 20, including In the Heat of the Night, The Defiant Ones, Blackboard Jungle, To Sir, With Love, A Patch of Blue and his Oscar-winning role in Lilies of the Field. Mark your calendar.
The More Chasers the Better
Question: I really liked the Game Show Network's version of The Chase from several years ago (with Brooke Burns, the Beast, and four contestants vs. three on the prime-time show). Though I watch the current ABC version of The Chase, I do feel that they waste the talent of the "Chasers" as only one "Chaser" is in game mode each episode. There is a spin-off show of The Chase that airs in Australia and the U.K. (maybe other countries as well) called Beat the Chasers that I think would be a no-brainer. For those who are unfamiliar with the format, it takes contestants (usually really smart people) and puts them against five "Chasers." It's really interesting to watch to see how well someone stacks up against the knowledge of the entire group of "Chasers." With Ken Jennings, James Holzhauer, Brad Rutter, and Mark Labbett ("the Beast") already part of the Chase world, and maybe adding proven Jeopardy! champs Matt Amodio and/or Amy Schneider to the team, that should make for great TV viewing. Have you heard any news about a possibility of this happening? It would be so much fun to watch! — Tim in Atlanta
Matt Roush: Wasn't aware of the spinoff, and nothing has surfaced involving talks about adapting this to the ABC version. But as the celebrity grows around this new generation of impressive Jeopardy champs, I wouldn't be surprised to see their fame and skill be leveraged for shows like this.
Defending the Dexter Finale
Comment: Regarding the Dexter: New Blood finale, I loved it! Perhaps that's because of how I read the ending. Harrison has the letter Dexter had written to Hannah in which he speaks of his darkness. I think it's clear that Harrison knew much more than he let on to Dexter when he first showed up. Indeed, I believe that Harrison was psychologically manipulating Dexter from the start (which doesn't mean moments like when Harrison hugged Dexter with overwhelming emotion when Dexter starts telling him the truth were insincere). When he learns Dexter killed an innocent (his coach) for his own self-preservation, Harrison can indulge his "dark passenger" by grandpa's code. That is why he is smiling as he drove off. All of which is to say I'm not sure Harrison was a wide-eyed completely confused innocent this whole time. — Mike
Matt Roush: A fair reading. Harrison's emotions from the start were always complicated. However, this doesn't constitute an endorsement for a Harrison-centered spinoff.
Read on for more reactions to one of the more talked-about endings in recent TV history:
Comment: I think the ending of Dexter: New Blood was an admission of the showrunners that this was what they should have done in the first place but flinched. Everyone should have seen it coming when he took Harrison on his last kill. Seeing it through his eyes was the most unflinching look at what and who Dexter is down deep. And describing him as a "beloved" character? Reminds me of when Larry David was scratching his head at how people loved the Seinfeld characters, even though each was a selfish, awful person. — D Forsmark
Matt Roush: Beloved in the sense of popular, I'd clarify. We love our antiheroes, and Dexter was among the more fascinating of his breed.
Comment: As to the controversial ending to Dexter that everyone is harping about: I happen to agree with this ending, but I have another solution that should make everyone happier. I disagree with the concept that the moral conscience of Deb kept his urges in check for the past eight years. So why not show how he may have given justice in other towns as he matriculated from the West Coast back to the East Coast as a spinoff? Unfortunately, as you have previously stated I think that Michael C. Hall is done with this character and would not agree to come back, which fans do not seem to understand. As to Dexter surviving the shot, it did not work for Walter White on Breaking Bad and also would not fly here. — JV
Matt Roush: Interesting comparison to Walter White, and much like that character, we tended to indulge his and Dexter's worst behaviors because we understood their tragically flawed humanity and the circumstances that made them the monsters they became.
An unsigned contributor wrote a very lengthy analysis of the finale — too long even for this forum — but the part that struck me was this observation: "I think that many people are simply indulging in this herdlike mentality where they get off on critique and where, in a society where fans are meant to be consumers who get what they want rather than readers (viewers) who have to learn from what they get, they throw a fit when their appetites are left unsatiated. I thought the finale was a fair ending. Of course, it's not satisfying. Most stories that end in tragedy are not."
Which makes me wonder why this finale, which was always billed as such, was greeted with so much more hostility than the bloody but appropriate end of Walter White in Breaking Bad.
Where'd It Go?
Question: The show La Brea seems to have disappeared without a word. Can I assume it has been canceled? — Darrel L
Matt Roush: On the contrary. The time-travel adventure will be back on NBC next season. La Brea is just one of an increasing number of network shows that air shorter seasons (in this case 10 episodes, a decision that apparently had nothing to do with quality control).
What Possessed Them?
Question: What is wrong with the writers of Days of Our Lives and their obsession with a demon storyline? It was bad enough to be tortured through it 25 years ago but now we avid fans need to suffer through it again. Sad to say I will, after 55 years, be going to another soap. — Patricia
Matt Roush: One of the more extreme cases of franchise fatigue I've witnessed lately, but can't blame you.
And Finally …
Question: I loved the TV remake of Mission: Impossible from 1988-1990. I didn't watch the original. Do you know of any plans for a reboot, being that it's been 30-plus years? — Todd
Matt Roush: The main reason ABC rebooted M:I the first time, 15 years after it left CBS, was in response to a crippling writers' strike when they attempted to rework old scripts to fill the programming void. The show lasted two seasons and was not considered a success — unlike the big-screen franchise launched in 1996, which continues going strong. This is a way of answering by saying that so long as Mission: Impossible thrives in movie theaters, those holding the rights aren't likely to dilute the brand by going back to its roots as a weekly series.
That's all for now. We can't do this without your participation, so please keep sending questions and comments about TV to [email protected] or shoot me a line on Twitter (@TVGMMattRoush), and you can also submit questions via the handy form below. (Please include a first name with your question.)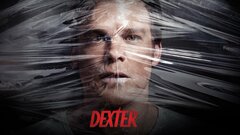 Dexter
where to stream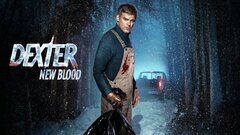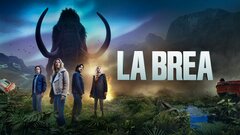 La Brea
where to stream