The World Series Begins, Tracy Morgan Returns as 'The Last O.G.', PBS Salutes the 'American Veteran,' Netflix Presents 'Sex: Unzipped'
The baseball season's fall classic, the World Series, gets underway in Houston as the Astros face the Atlanta Braves. The fourth season of TBS' The Last O.G. begins with Tracy Morgan reflecting his own recovery from a traumatic brain injury as Trey awakens from a violent attack. A four-part PBS docuseries looks at all aspects of the military experience in American Veteran. Saweetie hosts the Netflix comedy special Sex: Unzipped, in which sex-positive puppets help experts demystify preconceptions about sex.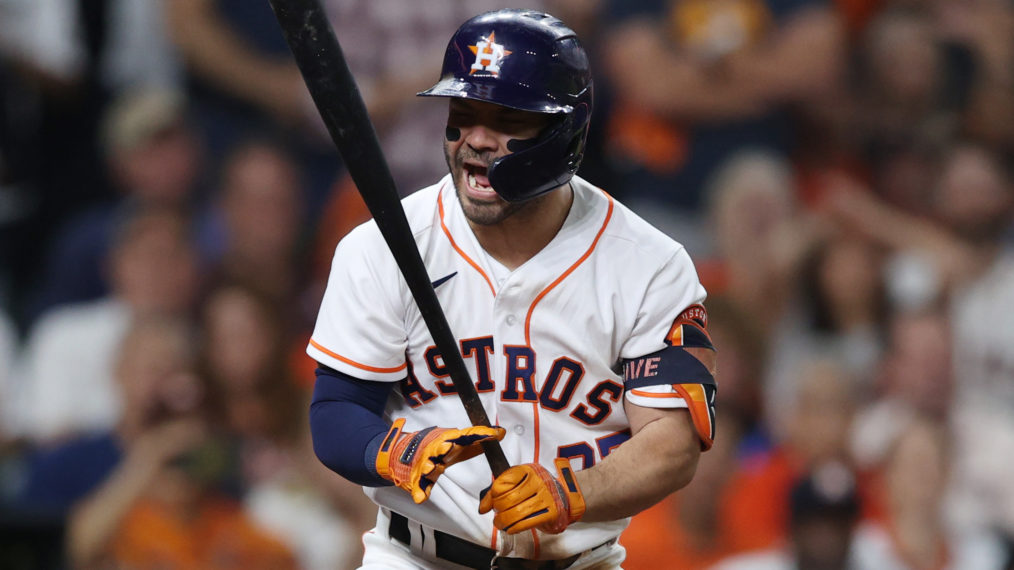 The World Series
Play ball! The best-of-seven fall classic opens in Houston, where the Astros take on the Atlanta Braves, with Astros left-hander Framber Valdez starting Game 1 opposite right-hander Charlie Morton. Can the Braves' Eddie Rosario and the Astros' Yordan Álvarez keep up their hot streaks in the post-season?
The Last O.G.
Tracy Morgan knows something about surviving adversity, and he puts that perspective on the screen as the fourth season of the poignant comedy opens, signifying a new start for his character of ex-con Tray Barker. In 2020's cliffhanger finale, Tray was savagely attacked, leaving him in a coma. As the new season begins, he awakens with a traumatic brain injury, not unlike one Morgan himself suffered in 2014 after a terrible tour-van accident. While Tray struggles to get back on his feet, he also has a personal reawakening and dedicates himself to giving back to his Brooklyn neighborhood. Tiffany Haddish is no longer around as his ex, Shay, but Tray gets a new female foil in Da'Vine Joy Randolph as an old acquaintance who, like Trey, resists the borough's gentrification.
American Veteran
A big salute is due PBS for presenting this four-part docuseries as a build-up to Veterans Day in November. Taking a 360-degree look at all aspects of the military veteran's life, during and after service, American Veteran interviews nearly 50 veterans of diverse backgrounds and eras, from the "Greatest Generation" that served in WWII to today's Afghan and Iraq War vets struggling with disabilities or PTSD. Each episode is hosted by a veteran, starting with The Price Is Right's Drew Carey, a former Marine, who leads off the series with a look at the transformative experience of boot camp, as recruits take the oath and the plunge.
Sex: Unzipped
Only days after Netflix gave us Sex, Love & Goop, the streamer ups the game with sex-positive puppets. (Makes me want to see Avenue Q again.) Rapper Saweetie hosts a comedy special covering the wide and wild world of sex and sexualities with experts in the field (Dr. Ruth Westheimer!) and celebrity talking heads—including Pose's fabulous Dominique Jackson and comedian Nikki Glaser—along with the aforementioned puppets. The goal: to demystify sex by addressing and describing the most common myths and misconceptions of sex and identity.
Inside Tuesday TV:
When Animals Attack Movie Marathon (starts at 6:30 am/Turner Classic Movies): Mother Nature gets her Halloween on with a daylong series of creepy creature features. It builds to a midafternoon campfest of 1972's Night of the Lepus (2:45/1:45c), about mutated rabbits, and 1959's inadvertently hilarious The Killer Shrews (4:30/3:30c), where giant genetically altered moles raise hell on a remote island. The last is the best: 1954's genuinely scary Them! (6:15/5:15c), featuring oversized ants exposed to A-bomb radiation.
La Brea (9/8c, NBC): The mysteries in the cheesy prehistoric alt-world deepen as Eve (Natalie Zea) and her sinkhole search party investigate a strange fort—as in: Who built it and what's it doing there?
Supergirl (9/8, The CW): As the series nears its conclusion, Supergirl (Melissa Benoist) and team are dismayed when their longtime nemesis Lex Luthor (Jon Cryer) shows up to align himself with their latest enemy, Nyxly (Peta Sergeant).
New Amsterdam (10/9c, NBC): After last week's misunderstanding, Dr. Reynolds (Jocko Sims) and his latest squeeze, Dr. Malvo (Frances Turner), decide it's time to finally clear the air with the third member of this triangle: her husband and his boss, Dr. Baptiste (Andre B. Blake).
Sam and Mattie Make a Zombie Movie (10/9c, Fuse and Fuse+): An uplifting documentary profiles teen best friends Sam and Mattie, who have Down syndrome and a lifelong dream of making their own zombie movie. The film follows their cinematic journey, with plenty of footage from the finished product, as family and friends support their efforts. Adding a bit of celebrity luster: appearances by filmmaker Peter Farrelly (the documentary's executive producer), Conan O'Brien and Jersey Shore's DJ Pauly D.