What's Worth Watching: 'Atlanta', the World Series, 'This is Us', 'The Voice' and more for Tuesday, November 1
Atlanta (10/9c, FX): The year's most original, unexpected new comedy wraps its first season with a typically atypical outing in which Earn's (Donald Glover) shambling search for a jacket lost during a night of partying leads him, Alfred (Brian Tyree Henry) and Darius (Lakeith Stanfield) into the sort of urban nightmare that's seemingly all too common in today's society. Glover's sly ironies and empathy for marginalized characters make Atlanta true destination TV.
The World Series, Game 6 (7:30/6:30c, Fox): Ratings are way up for this suspenseful match-up of fan favorites (and longtime post-season underdogs) Chicago Cubs and Cleveland Indians. Viewership is likely to spike in the highest-stakes game yet, with the Cubs fighting for their life back on the Indians' home turf. (Sensing the ratings surge, CBS made an 11th-hour decision to replace its usual lineup of hit procedurals with repeats.)
This Is Us (9/8c, NBC): Sterling K. Brown, who won a well-deserved Emmy as Christopher Darden in FX's The People v. O.J. Simpson miniseries, shines in this unconventional hit family drama as adopted son Randall. In the show's flashback framework, his adoptive parents consider their next move when Randall tests as gifted, while the adult Randall engages in more self-doubt about his career path.
Inside Tuesday TV: As NBC's The Voice prepares to go live next week, "The Road to the Live Shows" (8/7c) will replay the season's musical highs, from the blind auditions onward. … PBS's American Experience relives a pivotal and bloody turning point in the Korean War in The Battle of Chosin (9/8c), which includes interviews with more than 20 survivors of the December 1950 conflict, which marked the entrance of the People's Republic of China into the war. … It's Election Day on ABC's Fresh Off the Boat (9/8c), albeit in 1996, when Bill Clinton was running for re-election against Bob Dole. The Huangs' Cattleman's Ranch restaurant is being used as a polling station, where the now-potent immigration issue rears its head. … Science Channel examines Your Brain on Video Games (9/8c) in a special that explores the pros and cons of video game addiction and whether these games could be used as teaching tools.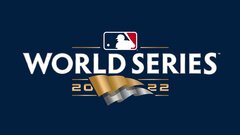 Powered by