The Scruffy Nerf Herder's Gift Guide for Star Wars Celebration 2019 (VIDEO)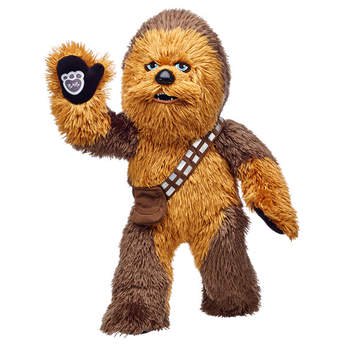 If you've been sensing a disturbance in the Force lately, that could be because of the Star Wars Celebration going on this week in Chicago.
The annual event has been giving a new hope to fans in need of updates and announcements about all things "Galaxy, far, far away," including panels on Episode IX film, The Clone Wars and The Mandalorian series, and the upcoming video game "Jedi Fallen Order."
And like all fan events, this one is also bringing with it a slew of new toys and gadgets. So in honor of this year's Celebration, we have rounded up a few Star Wars goodies to geek out over. Check them out in the gallery above!
But before you click through our gallery, check this out: To kick off the convention, LEGO Group marked 20 years of LEGO Star Wars products by achieving a Guinness World Records title for largest display of minifigures and it's amazing! The installation took 12 people a day and a half to create, it's comprised of 36,440 LEGO minifigures total (previous record was a paltry 35,210). It measures 20 feet tall by 20 feet wide.