14 of the Most Shocking Grammy Stats: Record-Holders, No Nominations & More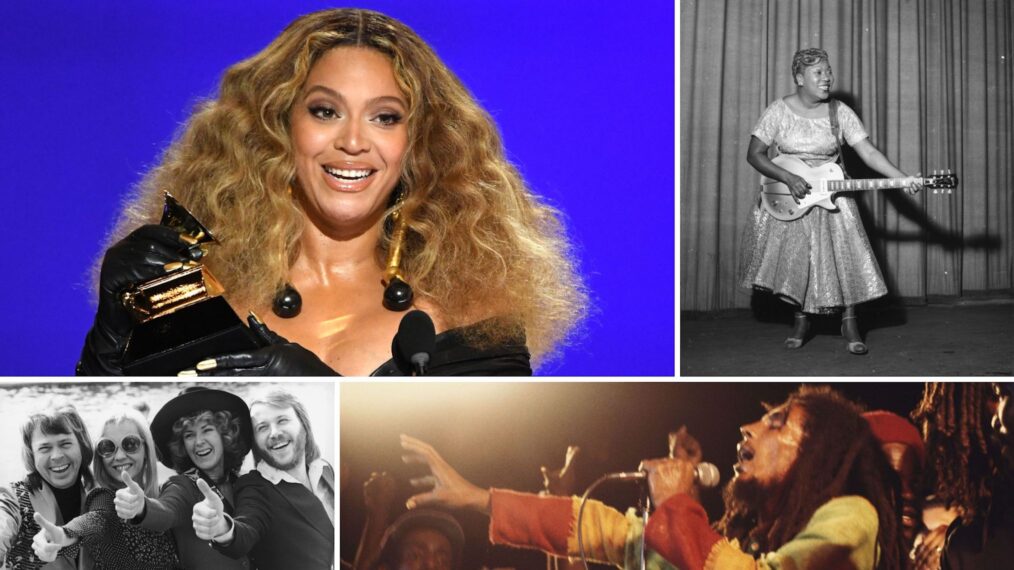 For those who religiously tune into the Grammys, we've all had moments of shock when an artist we love was snubbed or moments of glee when an unexpected winner pulls ahead.
Through its 65-year history, music's biggest night has left people scratching their heads. Ahead of the 2023 Grammy Awards (airing live this Sunday, February 5 at 8/7c on CBS), we've compiled some of the most shocking Grammy stats, from nonsensical snubs and long overdue wins to impressive records and more.
There are some albums, artists, and songs that are so beloved and celebrated, you'd assume they have a shelf full of Grammy awards in their homes. But the Recording Academy does not always reward artists that the public consensus feels are the greatest.
There are a lot of sociopolitical factors that go into awards show snubs — consider that for a long time, the majority of Grammy voters were white people, which impacted what genres of music and which artists were celebrated. And there are also many artists who are "anti-establishment" and wouldn't see a Grammy nomination as praise in the first place.
Still, award nominations and wins across mediums are career propellers for many, so being included in the mix can be an important milestone.
The below artists have made some of the industry's most impactful music throughout the decades. You'll see there's a lot of Beyoncé here. That is simply because she has made a lot of Grammys history (as has her husband, Jay-Z, and even their daughter, Blue Ivy Carter)!
Scroll through our gallery of some of the most surprising Grammys stats below, and keep your fingers crossed for your favorite artists this Sunday!
65th Annual Grammy Awards, Sunday, February 5, 8/7c, CBS and Paramount+