'MacGyver' Series Finale: What Happens to Mac and Riley on the Team's Last Mission? (PHOTOS)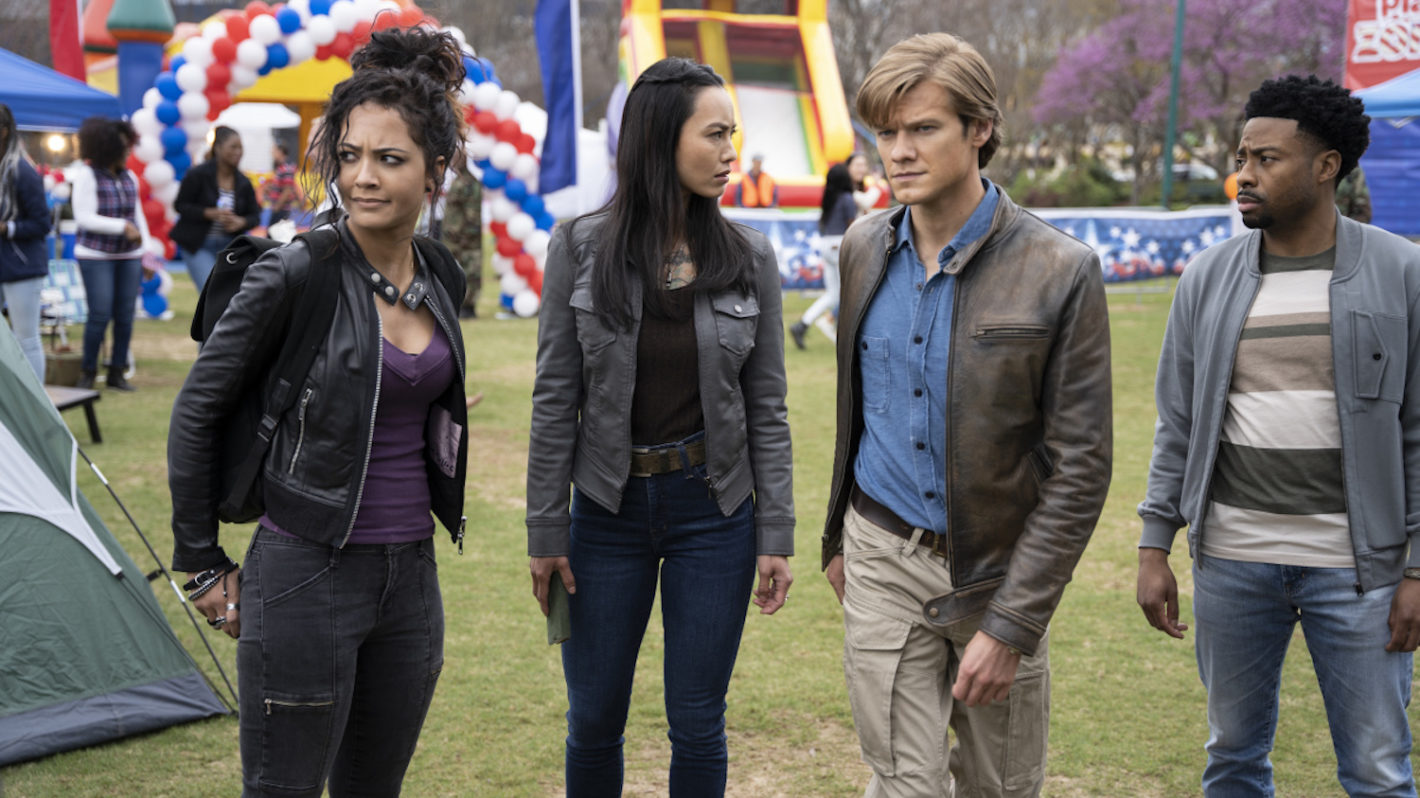 The last mission that the Phoenix Foundation tackles when MacGyver signs off with its April 30 series finale will be personal for the team.
In "Abduction + Memory + Time + Fireworks + Dispersal," after Mac (Lucas Till) and Riley (Tristin Mays) go missing, they wake up 24 hours later in a cornfield. They have no idea how they got there and have to unravel the mystery to figure out who took them and how to get rid of the nanotrackers in their bodies (from a previous mission) — no matter what it may cost them.
As the photos released by CBS show, their search is going to take them to a fair, where Russ (Henry Ian Cusick) will have on quite the…interesting outfit. But will Mac, Riley, Bozer (Justin Hires), Desi (Levy Tran), and Russ succeed in getting rid of those nanotrackers?
When he announced that MacGyver is ending, Kelly Kahl, president of CBS Entertainment, said the network is giving the "dedicated and loyal fan base the opportunity to say goodbye to their favorite characters in the thoughtful manner this series deserves."
In his farewell message, Till wrote on Instagram, "The past five years have been what I will look on later as THE most formative years of my life. Lots of tough, lots of love. I made lifelong friends, actually no, family. I learned to push myself to new limits, breaking through and through and through. Was nervous to take up the mantle of an icon and you guys allowed me into your homes and accepted me."
Scroll down for a look at the series finale photos. Will fireworks go off? The episode title certainly suggests they will.
MacGyver, Fridays, 8/7c, CBS