9 Questions We Have After the 'Leverage: Redemption' Trailer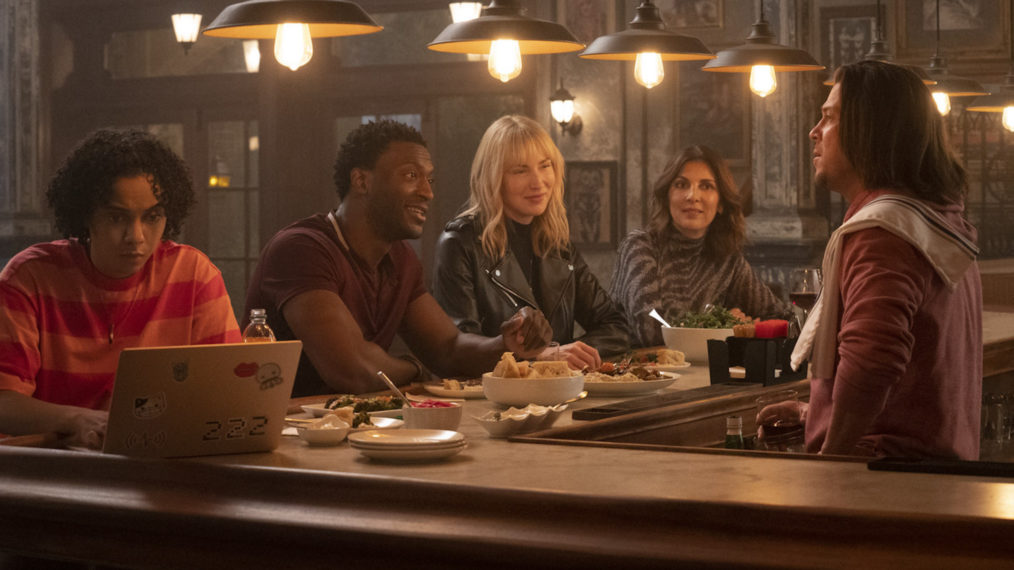 Our favorite bad guys are back to take from the rich and powerful in Leverage: Redemption, and they're joined by the Fixer and Maker — and the first look at the new IMDb TV series has left us with quite a few questions.
After all, when we last saw Sophie Devereaux (Gina Bellman's Grifter), Parker (Beth Riesgraf's Thief), Eliot Spencer (Christian Kane's Hitter), and Alec Hardison (Aldis Hodge's Hacker) in Leverage's original run (2008-2012 on TNT), Sophie had left the con behind with Nate (Timothy Hutton's Mastermind), and the other three were discussing Leverage International.
Now, everyone's back (except for Nate), and Harry Wilson (Noah Wyle's Fixer), a corporate lawyer looking for redemption after he's been on the wrong side of things his entire career, and Hardison's sister Breanna Casey (Aleyse Shannon's Maker), with a knack for computers, robotics, and getting in trouble, are joining them to do what they do best: force the rich and powerful to suffer some consequences.
Based solely on that information and the trailer, we've come up with some burning questions we need answers to below.
Leverage: Redemption, Series Premiere, Friday, July 9, IMDb TV