BBC America Introduces 'Dirk Gently's Holistic Detective Agency' and 'Class'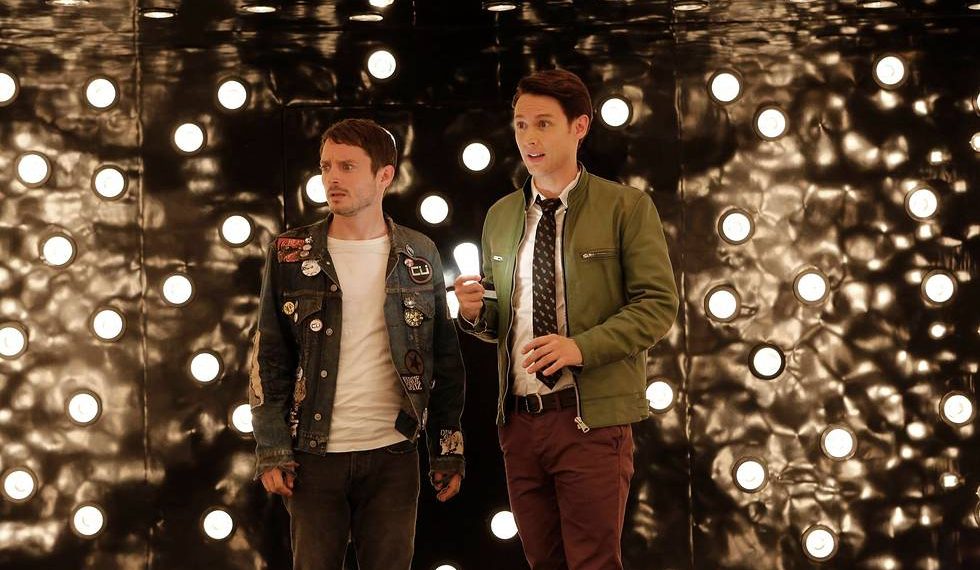 BBC America hosted a three-show panel at New York Comic Con Friday, featuring fan favorite Doctor Who and newcomers Dirk Gently's Holistic Detective Agency and Class. The scoop on Doctor Who can be found here. Here's what we learned about the other two shows during the Madison Square Garden event.
Dirk Gently's Holistic Detective Agency
Following a screening of the hilariously wacky October 22 series opener, the cast and creative minds behind the Douglas Adams retelling took the stage to discuss the eight-part show.
Showrunner Robert Cooper, exec producer Max Landis, and stars Fiona Dourif, Mpho Koaho, Jade Eshete, Hannah Marks and Samuel Barnett entered the panel with adorable corgis on leashes to discuss the show. Unfortunately, the corgis didn't stick around, but you will see one on the show.
The series follows Dirk Gently (Barnett), an eccentric detective with psychic abilities that leads him to believe that everything is connected. Dirk interacts with an interesting group of characters that are new to the Gently world, including: punk rocker Todd (Elijah Wood) and his sister Amanda (Marks) with a made-up disease that has given her agoraphobia, security officer Farah (Eshete), hacker Ken (Koaho), wild assassin Bart (Dourif), and many more.
RELATED: Get a Sneak Peek of Prey, BBC America's New Crime Drama (VIDEO)
Landis discussed his initial interaction with Adams, which began with a New England summer camp reading of Long Dark Tea-Time of the Soul. He also explained his many changes to the original world. "The main character of every Douglas Adams book is Douglas Adams," Landis explained, while comparing the 2005 Hitchhiker's Guide to the Galaxy film and the BBC's previous 2012 Dirk Gently incarnation as either trying to do everything Adams wrote versus toning the insanity down.
Landis instead chose to keep the tone, while creating a new story that's going to be real. "I want to get people sobbing," he says. "There's going to be a bit more humanity."
And then there's the great Dirk himself, which are big shoes to fill. "I just thought it was genius," Barnett says of reading the script for the first time. "Putting myself on tape at home for an American project, I never thought I'd get a call."
Clearly, he's being modest because Cooper immediately followed up with, "He was Dirk Gently from the very first time we saw him. He has been Dirk Gently from the beginning." To which Barnett jokes, "I don't know what that says about me."
Dirk Gently is also running an Escape Room at New York Comic Con, located within the Fandom Village.
Check out the Comic Con sneak peek below.
Dirk Gently's Holistic Detective Agency premieres October 22, 9/8c on BBC America.
---
Class
A new Who-verse tale is coming! Following four high schoolers at the infamous Coal Hill Academy—which was featured in the very first 1963 Doctor Who episode—the spinoff Class stars Vivian Oparah (Tanya), Fady Elsayed (Ram), Sophie Hopkins (April) and Greg Austin (Charlie). The foursome will come together under mysterious and peculiar circumstances and form a close bond.
A trailer featuring The Doctor (Capaldi) was released with a scene from the opener with the quartet as they name-drop The Vampire Diaries, and a panel discussed what fans can expect with this fresh perspective.
The panel featured creator and YA author Patrick Ness, stars Oparah, Elsayed, Hopkins, Austin and executive producer Brian Minchin.
Ness explained that the historic Coal Hill has "become a little bit of a magnet for things," describing the show as what happens when the Doctor leaves the world. That doesn't mean we won't see him and he isn't still important to the batch of newbie actors playing Coal Hill's students.
RELATED: BBC America Announces Doctor Who Spin-Off, Adele Special
"We actually film in the same studio as Doctor Who," Elsayed said "It's really exciting and really overwhelming." Hopkins added, "To sneak into the Doctor Who props closet and stand next to a Dalek, there's nothing like it."
The cast also played Pokemon Go while on set, and when asked which Pokemon are roaming around Coal Hill, Elsayed excitedly exclaimed, "There's Pidgies everywhere!"
Aside from Pokemon, Ness teased, "We've got some really great monsters." But what of the Who-verse monsters and creatures that go bump in the night? Ness is determined to make his creative mark for generations to come and asked, "If you had the chance to make brand new Doctor Who monsters, wouldn't you just run with it?"
There's also the question of former Coal Hill teacher, Clara Oswald (Jenna Coleman) who will not be returning to class after last year's installment of Doctor Who. Ness quotes the very first line of the series as explanation: "Everybody knows students in this school disappear, we just don't talk about it."
Watch a Class teaser trailer below.
Class premieres in spring 2017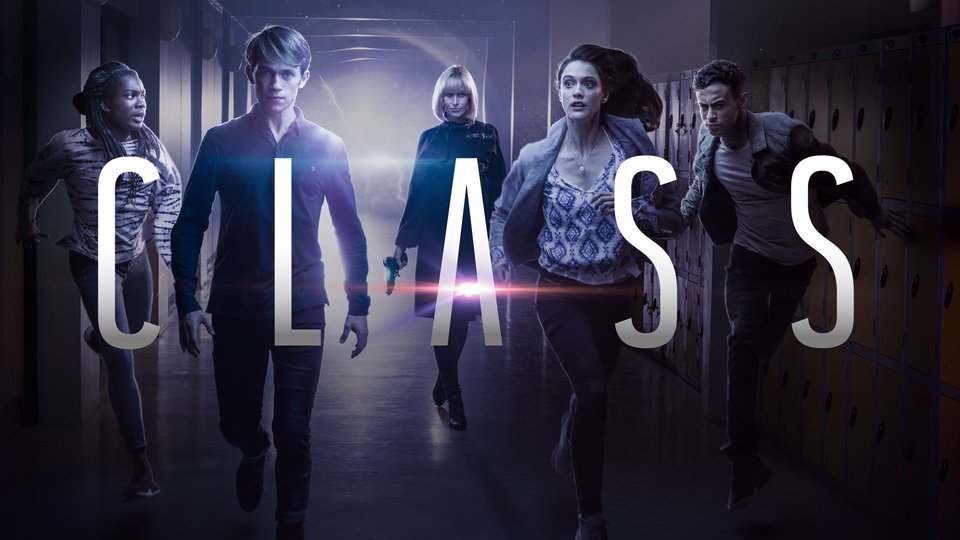 Class
where to stream