BBC America Announces 'Doctor Who' Spin-Off, Adele Special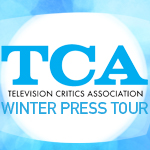 Fire up the TARDIS: Doctor Who is getting a spin-off.
BBC America has ordered Class, a companion series to the long-running British science fiction show. Written by acclaimed young adult author Patrick Ness and executive produced by Doctor Who's Steven Moffat and Brian Minchin, the eight-part series is set in a school in contemporary London.
"I'm astounded and thrilled to be entering the Doctor Who universe, which is as vast as time and space itself," said Ness in a statement. "I can't wait for people to meet the heroes of Class, to meet the all-new villains and aliens, to remember that the horrors of the darkest corners of existence are just about on par with having to pass your exams."
BBC America also welcomes global superstar Adele this February for the Valentine's Day special Adele: Live in London, hosted by Graham Norton. The singer-songwriter will perform classic tracks as well as new songs from her latest hit album,
The cable network has also picked up Prey, a six-episode crime thriller that plays out as two three-part stories starring John Simm (The Village), Philip Glenister (Mad Dogs) and Rosie Cavaliero (Pat and Cabbage). Prey is created and written by Chris Lunt and produced by Tom Sherry and Red Production Company's Nicola Shindler.
"With each of these shows we aim to cut through the noise and provide the innovation and originality our fans have come to love and celebrate," said BBC America president Sarah Barnett in a statement. "We're excited about a fresh twist on the Doctor Who universe, an unconventional take on the crime drama that keeps you guessing at every turn, and an audience with the fabulous Adele."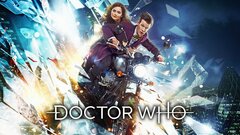 Powered by