'Archer' Cast Drops Details on Season 8's 'Dreamland'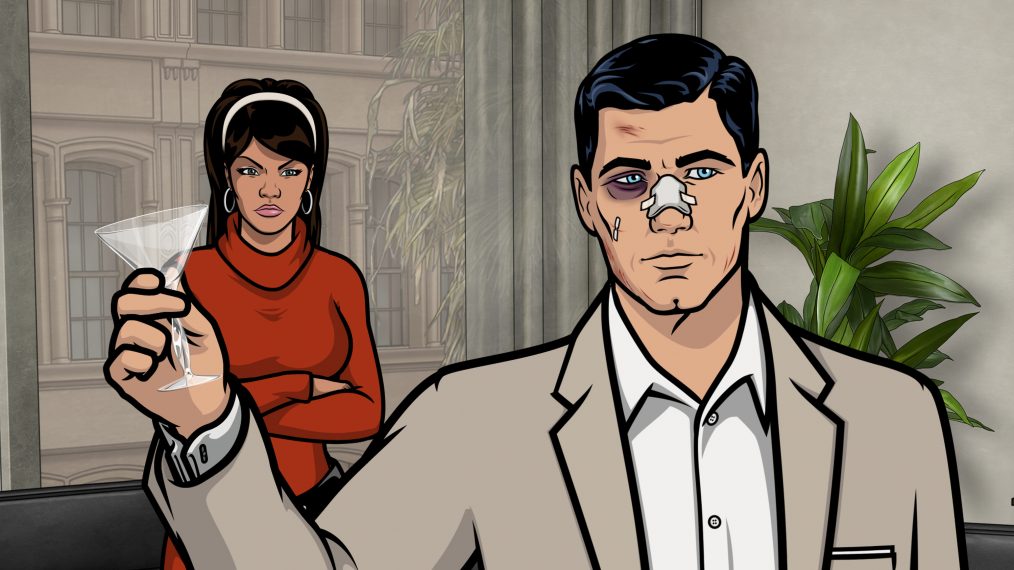 At a lively New York Comic Con panel complete with stripper stories, veiled Harambe references and "ethnically correct" cosplayers, as co-executive producer Casey Willis called them, the cast of Archer took a few breaks between jokes to reveal some info on the show's upcoming Dreamland season.
Picking up just after Season 7's big cliffhanger, Archer (H. Jon Benjamin) is in a coma and at least the first half of the eighth season will take place in what is likely his Maltese Falcon-inspired dream. Set in 1947, the dream sequence will follow former G.I. and current private detective Archer as he investigates the murder of his partner, Woodhouse (George Coe, who voiced Woodhouse in previous seasons, passed away in 2015). This shift in setting, according to Willis and executive producer Matt Thompson, is the most drastic the show has ever seen, including Season 5's drug-dealing Vice theme and Season 7's relocation to a detective agency in L.A.
"It's the biggest departure we've ever done," Thompson said. "Vice was like, 'hey we're quitting our jobs, we're doing something else.' In this, everybody is someone different."
RELATED: Archer Finally Wins Big at the Emmys!
On stage, Aisha Tyler, who voices Lana Kane, compared the season to DC's New 52 comics, in the sense that the characters are familiar, but viewers will get the chance to be reintroduced to their origins and relationships. This comic book tangent led to Tyler's fervent defense of the Batman v. Superman movie, but that's a conversation for a different article.
Lana's 1947 persona will be a lounge singer, who won't give a smitten Archer the time of day. According to Tyler, the season won't shy away from the fact that the 1940s were not a particularly easy time to be a black woman.
"I do think that some of that stuff is going to come into play, some of the politics of the time and also probably the idea that a relationship between Archer and Lana would be harder to maintain at that time than it would be in the current day," Tyler said in the pre-panel press roundtable. "So yeah, we're about to get all f—in' political, man."
The '40s setting could also have some important ramifications for Krieger (Lucky Yates), whose origins as a Nazi clone have been teased a number of times throughout the run of the series. "I speak in German almost as much as I speak in English so far," Yates teased. "It's a hard language. It's very guttural. It gets trapped down there a lot when you're trying to do an angry sentence of it."
Krieger, in this reality, is a shady bartender who sells heroin on the side and may or may not dabble in back-alley medicine and proto-cybernetics. But the time shift doesn't change the fact that he works for Malory (Jessica Walter).
"She was always the boss, but now she's 'The Boss,'" Walter said of her character, who goes by the name Mother in 1947. She's still as much of a motherly figure as ever, but now as the brutal leader of a crime organization. "She's running this Murder, Inc. kind of thing," Walter says. "She's much more overtly out there breaking bones and legs and what have you."
The two characters who undergo the biggest changes in the transition to Dreamland are Pam Poovey (Amber Nash) and Cyril Figgis (Chris Parnell). Pam is living her life as a man who goes by the name of Poovey and works as Figgis's muscle. "Basically, it was told to me that she's like Russell Crowe's character from L.A. Confidential," Nash said.
Figgis drops his pencil pusher persona and appears as a crooked cop who works against Archer in a much more imposing way than the show has ever allowed before. "[Poovey's] got a conscience, she's got a heart of gold," Parnell said. "Cyril, not as much, if at all."
RELATED: More Comic Con Coverage
Other favorites confirmed to return in Season 8, in one form or another, are Emmy winner Jeffrey Tambor, who has previously played Malory's lover, Len Trexler, and will now play her vicious rival crime boss, Keegan Michael Key, who played a cop in Season 7, and Cheryl's (Judy Greer) ill-behaved ocelot, Babou.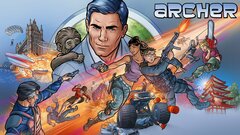 Archer
where to stream
Powered by