Behind the Scenes at Michael Weatherly's 'TV Guide Magazine' Cover Shoot (VIDEOS)
It didn't take long for Michael Weatherly to land back on CBS's schedule after he left NCIS. This fall, he's starring in the new drama Bull; he plays Dr. Jason Bull, a jury consultant who helps clients by not only helping guide their counsel in finding jurors that will rule in their favor, but also helps a client find the right lawyer in the first place.
RELATED: More on Michael Weatherly
Weatherly graced the October 10 cover of TV Guide Magazine, and, as anyone who's met Weatherly would expect, he was charming and funny during the cover shoot, which took place at the TCA Summer press tour in Pasadena. Below are some behind-the-scenes videos of that shoot.
In the first video, Weatherly has just finished his shoot, and a couple of tiny people (i.e. his kids) invade the room:
In the next video, Weatherly cuts loose:
In this video, Weatherly flashes a toothy smile:
Finally, Weatherly strikes a pose that might not be appropriate for a magazine cover, but is funny nevertheless:
We hosted a party for Michael Weatherly in New York City to celebrate his TV Guide Magazine cover, so be sure to check back here soon for photos from the event!
Bull, Tuesdays, 9/8c, CBS.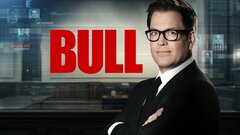 Bull
where to stream
Powered by