'Bachelor's Colton Underwood Moved by the Support of Friends & Family After Coming Out
A day after coming out as gay in an interview with Robin Roberts on Good Morning America, former Bachelor star Colton Underwood reportedly has sent a statement to GMA saying that the outpouring of support from family and friends has been extremely meaningful to him.
"The support and messages from everyone in my life (my old teammates, my friends, family, coaches and even my pastor) have meant the world to me," he wrote.
During the interview, which aired Thursday, April 14 — with more clips from the very personal reveal being shared on Friday — Underwood said, "I'm still the same Colton everybody met on TV. I'm still the same Colton to my friends and my family, I just happen to be able to share with people now all of me," he said. "And I am proud of that, you know? I am proud to be gay."
Since Underwood shared his news, former Bachelor contestants — as well as Chris Harrison, who's on hiatus from the show — and stars including Andy Cohen and Billy Eichner have posted their support on social media.
And it was also announced that Underwood is filming an as-yet-untitled reality series for Netflix that focuses on his life as a gay man.
Pegged as the "Virgin Bachelor," Underwood has been in the news before. After dating Bachelor contestant Cassie Randolph for over a year before breaking up in 2020, she accused him of stalking and harassing her and filed a restraining order. She later asked police for the order and investigation to be dismissed.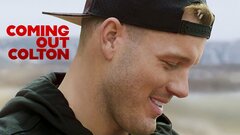 Powered by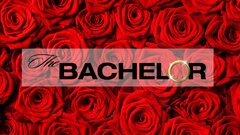 Powered by