Ask Matt: NBC's Commitment to 'Chicago', Plus 'This is Us', 'Lethal Weapon', 'Longmire' and More
Welcome back to the weekly Q&A with TV critic (also known to some TV fans as their "TV therapist") Matt Roush, who'll address whatever you love, loathe, are confused or frustrated or thrilled by in today's vast TV landscape. One caution: This is a spoiler-free zone, so we won't be addressing upcoming storylines here unless it's already common knowledge. Please send your questions and comments to [email protected] (or use the form at the end of the column) and follow me on Twitter. Note: Ask Matt will now be posting on Fridays most weeks.
Question: I enjoy all three Chicago shows (although Fire went off the rails last season IMO). But it seems the ratings are just so-so. How committed is NBC to this franchise? If one show falters, would NBC ever cancel it and keep the others? I'm curious as to whether the network views them as one entity or individual shows. – LD
Matt Roush: These are all still solid performers, and if the numbers are a bit down right now, it's probably because people are sampling new fall shows, although it's also possible that a bit of franchise exhaustion may be setting in. Happens to all of them, eventually (see Law & Order, CSI, etc.). But NBC isn't feeling it. With a fourth show coming at midseason (Chicago Justice), and Chicago Fire not even premiering until October 11, NBC is currently at a Chicago peak, and I can't imagine any of them taking an early exit—unless Chicago Med collapses when Scandal returns in the new year. But even so, NBC would more likely move than sacrifice it. At some point, it's inevitable that one or more of these series will fade and be canceled, and if any are a non-starter—remember Law & Order: Los Angeles?—they might be gone before you know it. For now, they're seen as an interconnected web of shows, more than the Law & Order shows ever were (despite the occasional cross-over), but that doesn't mean they're invulnerable to eventual erosion. Just not anytime soon.
---
Chemistry is Their Weapon
Question: I have watched several of the new shows, and the biggest surprise is how much we enjoyed Lethal Weapon. I only taped it for my husband, as it seemed to be his kind of show, but the chemistry was so wonderful between the two main characters, and the storyline so well written it's now definitely on our will-watch list. Also chalk up another show, The Blacklist, that's gone off the rails in the same way How To Get Away With Murder did last season. Your thoughts? – T.L.
Matt Roush: I feel much the same way about Lethal Weapon, especially about the chemistry between Damon Wayans and Clayne Crawford, both very well cast. Not so keen about the plotting—tell me you couldn't spot the villain in this week's episode the moment he arrived—but the stunts are fun and the overall feel of the show is enjoyable. As for The Blacklist, I'll be honest: I began to lose track of the show when it moved off of Mondays and I started falling behind. Then when the whole Liz-is-dead shenanigans started, one of the worst ways to handle a star's pregnancy that I can imagine, I lost more patience. This season even more than last, it will have to carry on without me, I'm afraid.
---
Laughing Through Tears at This Is Us
Question: I watched This Is Us mostly for Justin Hartley, but I didn't find it so mysterious. In fact, I found it predictable that they would be all related or some very close connection, and I could be wrong, but didn't Mike & Molly also meet at a food addicts meeting? It's as if they can only have overweight people start a romance with some kind of food connection. It looks promising, so I'll keep watching, but only if there are some good laughs, too. Personally, I can't watch something that is just a total downer all the time.
Regarding Kevin Can Wait. It has some laughs, not every comedy has to be "smart," and Kevin Hart [sic] just makes us smile. However, it seems it would have been a much better show if they had just brought back Doug and Carrie with their now teenage children. Carrie could have been working to be a lawyer or already one and Doug dealing with their very close in age children would have been fun. We may have even gotten a little more Arthur thrown in for fun and Deacon and his grown children too. I think it would have had more promising results. – Teresa
Matt Roush: Yes, it was obvious the main characters in This Is Us were connected, and I hope most people didn't watch the pilot obsessed with trying to figure out the "twist" before it was revealed, because the realization that Jack and Rebecca were the parents of the three siblings is still one of the best moments of any new show this fall. And yes, the meet-cute of Kate and Toby is reminiscent of how Mike & Molly began, but the similarity pretty much stops there. The best news is that through the third episode (airing October 11 in its regular time period at 9/8c on Tuesdays), the balance of humor and emotion is very strong. It's easy to puddle up watching it, but just as easy to smile and laugh. The schmaltz quotient is high, but so is the entertainment value. I couldn't be more thrilled that this was the first new show of the season to get a full-season pickup.
As for Kevin, I wasn't making fun of Teresa by including her misidentification of Kevin James as Kevin Hart. But it does speak to a certain generic quality in this kind of comedy, which I'll admit has its place as comfort food. The fact that Teresa would have preferred a straight-out sequel to The King of Queens rather than a tired clone also says a lot about why he's back on the network in the first place.
---
In Praise of Longmire
Question: Have you had a chance to watch any of Longmire's fifth season (which, granted, just was released last Friday)? You're the one who suggested I watch it a couple of years ago, and I want to thank you. I binge-watched the latest season this weekend, and I continue to love this show. I love how each season advances so that the show doesn't stagnate, but the growth sees logical, real. I've watched and loved many shows where the writers just seem to be throwing plots and character "development" at the wall, hoping something sticks (hello there, Smash and Nashville). I love that the characters in Longmire are nuanced. Even villains show moments of tenderness. Sheriff Longmire, the ultimate hero, is far from perfect. So, I guess I just wanted to thank you for introducing me to this show and, also, to get your thoughts on its longevity. I have no idea what the folks at Netflix think of this show. But I, for one, think it remains at peak quality. -Kirsten
Matt Roush: Still a fan of Longmire, and I was impressed by its first Netflix season. But no, I haven't had a chance to watch yet. Netflix's decision to drop the new season, with minimal promotion, at the end of one of the busiest weeks for network TV (which I still have to monitor, despite the current obsession with all things streaming), and on the same day when Amazon was launching another season of Transparent (a show no critic can afford to ignore), and with no episodes offered for review in advance, means I'm going to have to wait until I have an hour or 10 to dig in. Glad to hear it holds up. I'm happy to see this sort of broad-appeal show in the Netflix lineup, and I hope they stick with it.
RELATED: Robert Taylor Previews "Betrayal and Disloyalty" in Season 5
---
Will Rectify and The Walking Dead Ever Get Their Emmy Due?
Question: Why has Rectify been overlooked so often for Emmy nominations? I think this show has been as good or better than those that have been nominated for best drama. Do you think Season 4 will rectify that? — Walter
Matt Roush: I'd be surprised if the final season of this very special drama makes a ripple, given that it has been thoroughly ignored up to now. Which is not a reflection on the show's quality, but perhaps on its quietness. Although the Emmys are doing a better job lately at acknowledging offbeat shows (Mr. Robot for instance), the sheer volume of series on cable and streaming these days means smaller shows like Rectify, and others on outlets like SundanceTV in general, are likely to be overlooked. Although now that the first three seasons of Rectify are streaming on Netflix—and I can't recommend it highly enough—maybe the industry will take notice now that it's on everyone's favorite shiny new toy.
Question: I've been a fan of The Walking Dead since its premiere. TWD has brilliant acting, writing, directing and producing and the best make-up team, and I'm always disappointed that this show has been ignored for six years. Why do you think that is? — Maria E.
Matt Roush: To be fair, the show has won twice (in its early seasons) for its prosthetic make-up, but The Walking Dead suffers, like most of its type, because of its genre of graphic horror. Though the series benefits from some seriously powerful performances (I'd have given Melissa McBride a supporting nomination repeatedly) and direction comparable to Game of Thrones in its stark power and complexity, it just isn't taken as seriously as majestic epic fantasy.
---
Is Lucifer a Player?
Question: I have watched Lucifer and enjoyed all of it, but was curious about a couple of things. Does Tom Ellis do his own singing and piano playing during filming or is it someone else? The rendition of Hendrix's "All Along the Watchtower" was fantastic for being played on a piano! — Dan
Matt Roush: I have been told that while Tom Ellis has some acquaintance with the keyboard, he isn't playing in those scenes. The singing, however, is all him. What a talented devil.
---
The Blacklist Spinoff, and Talent's Winner
Question: I read that Ryan Eggold's Blacklist spinoff has been picked up for another year. Where was it? I was watching for it to be advertised (time and channel). Never saw it anywhere. Where was it this year and where will it be next year? Maybe a pay channel I do not get?
Also: The results of America's Got Talent were more than hard to swallow. So much talent this year that I couldn't imagine how the perfect winner would be selected. Well, I found out!!! It was not. A 12-year-old that could neither sing nor play the ukulele. What a shame for all the "real" talent in that contest. Good luck to all of them. I hope the exposure, at least, will lead to something good for them. (P.S. I will spend all those hours I wasted this year on something else. Take note, NBC.) — Jackie
Matt Roush: Not sure what you read, but you may have misinterpreted it. The Blacklist spinoff was announced last May to happen during this year's midseason (most likely winter or spring 2017), so you haven't missed anything yet. And regarding America's Got Talent: If you couldn't tell that little Grace was going to win the moment they showered praise on her (plus the "Golden Buzzer" angle), you've seriously misread this show's emphasis on feel-good schmaltz over the rewarding of actual talent. The good news: Think of all the time you'll get back in your life next summer. (Although experience has shown me that even when fans are disgruntled over who wins on shows like this and Dancing With the Stars, they find it hard to resist coming back when it starts all over again.)
---
The Future for Blue Bloods and Pitch
Question: What is the scoop on Blue Bloods continuing for a few more years? Is there any discussion to bring it to a close any time soon? Please say no! – Roy
Matt Roush: Funny you ask this, just as I'm preparing to conduct a Q&A with Tom Selleck for the SAG-Aftra Foundation (Thursday night). So let me say: No. There is no indication that the end is near for a show that has dominated Friday night ratings (such as they are) since its premiere in 2010. When the time comes, it will most likely be a mutual decision of producers, stars and network that it has run its course. With few exceptions, CBS doesn't let shows run indefinitely, and by the seventh season (where Blue Bloods is now), you can sometimes sense a ticking clock. Not so much with this show. I'll be surprised if it doesn't have at least a few more years in it.
Question: What did you think of the low ratings for Pitch? Should Fox move it to a better time slot to be paired with Empire? — Chris
Matt Roush: Like many, I was sorry this worthy show didn't off to a stronger start. But I wasn't terribly surprised. Dramas set in the world of sports tend to be tough sells to a broad audience, and it didn't help that its lead-in, Rosewood, cratered on its move from Wednesdays to Thursdays. But I don't see Fox doing anything drastic just yet to uproot any of its other nights, most especially on Wednesday, where the network is likely to remain patient with Lethal Weapon for a long while. Shuffling the schedule right now might do more harm than good.
That's all for now. Thanks as always for reading. I can't do this without your participation, so please keep sending questions and comments about TV to [email protected] or shoot me a line on Twitter (@TVGMMattRoush). Or submit your question via the handy form below: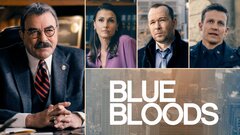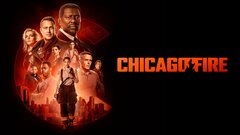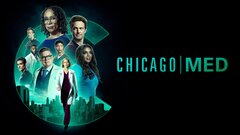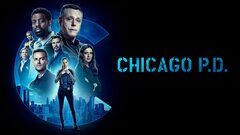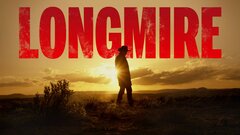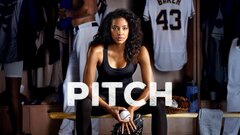 Pitch
where to stream