'Once Upon a Time' Finale: Lana Parrilla Previews Regina's Return to the Dark Side
Being a self-righteous do-gooder can be so dreadfully dreary, darling! Besides, the fashions are much cooler when you're wicked. The two-hour season finale of ABC's Once Upon a Time finds Lana Parrilla's character, Regina Mills, going back to the dark side—and once again donning her bejeweled Evil Queen garb—for a tension-filled twist that takes the morally torn character and her pal Emma Swan (Jennifer Morrison) on a road trip to the Big Apple.
"I love Mayor Regina but get so much more fulfillment out of playing the Evil Queen," Parrilla admits. "That constant tug between the dark and the light is her biggest dilemma." And now that her true love Robin (Sean Maguire) is dead, she won't be able to contain herself. But at what cost? "Regina now has family and friends, so it has really paid off for her to be good, but there's a part of her that's fed up doing the right thing and, frankly," Parrilla says with a laugh, "it's very time-consuming. When she was evil, she could solve a problem with the snap of a finger, while it would take the heroes weeks to accomplish the same task. They've had to climb mountains—literally!—to get the same job done. But Regina knows that if she crosses over into the darkness once again, she will lose everyone she loves."
At the top of that list is her son, Henry (Jared Gilmore), who is so determined to keep Mom from reverting to her big bad self that he runs away on a quest to destroy magic. "As Henry sees it, magic has done nothing but bring harm and grief to the world," says Parrilla. "If there's no magic, then no one can ever again create curses."
Hmmm…could OUAT be heading into a Season 6 where there are absolutely no spells and everyone has to behave like mere mortals? Radical! But back to that road trip. Regina and Emma will follow their son to New York City, and so does Mr. Gold (Robert Carlyle).
"The two moms are trying to stop Henry from destroying magic and trying to stop Gold, who is the ultimate darkest of the dark ones, from getting to Henry," Parrilla says. "And that's when Regina's frustrations and evil tendencies start to surface. The whole thing turns into a real blame game, with Emma and Regina arguing like crazy. 'It's your fault this is happening!' 'No, it's your fault!' There is a lot of pent-up emotion."
Once Upon a Time, Season finale, Sunday, May 15, 7/6c, ABC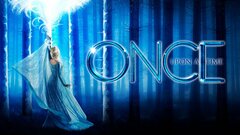 Powered by