'How to Get Away With Murder': Annalise's Bad Behavior Catches Up With Her in Season 3
Look who's a poster girl! How to Get Away With Murder returns with defense attorney and professor Annalise Keating (Viola Davis) trying to straighten up her act after two seasons of morally despicable behavior—and she wants her band of groupies to do the same.
"Annalise is tired of the drama and is looking to shed the past, but it all comes crashing down on her first day back at school," says creator Peter Nowalk. Annalise reports to Middleton University to teach a new criminal law clinic only to discover that posters with her photo and the word "Killer" have been plastered all over campus.
RELATED: More Scoop on Fall Shows
Who's responsible? "It's a big mystery—one that will be tough for Annalise to solve because she's made so many enemies," Nowalk says. "Her reputation is already dented and this will trigger serious repercussions for her at the university. Poor Annalise can't seem to catch a break but, then again," Nowalk adds with a laugh, "she probably doesn't deserve one."
We find out who murdered racist creep Wallace (Adam Arkin), father of law student Wes (Alfred Enoch), and Annalise will have an epic collision with Frank (Charlie Weber). "Frank was always her protector, her fixer, but now Annalise knows he's been a real s–t to her," says Nowalk. Expect startling flashbacks.
On the romance front, things stay dizzyingly incestuous. The Keating Five "are pretty much a cult at this point," notes Nowalk. "They share too many secrets and don't feel comfortable exposing themselves to outside people." Michaela (Aja Naomi King) and Asher (Matt McGorry) will cling to each other while Laurel (Karla Souza) still has a thing for Frank but is also feeling the ripples of that kiss she shared last season with BFF Wes. Connor (Jack Falahee) is in for a shocker when he finds out that his transfer to Stanford was sabotaged by boyfriend Oliver (Conrad Ricamora). "Hold on to your seats with those two!" says Nowalk.
RELATED: How To Get Away With Murder Gets Back to the Courtroom in Season 3
Guest stars include Famke Janssen, who returns as Annalise's former flame Eve, and Mary J. Blige in a hush-hush role that has recurring potential. It was the Blige camp that made it happen. "We got a call that Mary J. is a big fan of our show," says Nowalk. "And when you get a call like that, you do something about it!"
How to Get Away With Murder, Season Premiere, Thursday, September 22, 10/9c, ABC.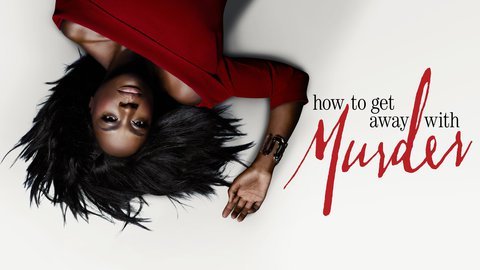 Powered by