'How To Get Away With Murder' Gets Back to the Courtroom in Season 3
Finding his father only to have him murdered in front of his eyes sends Wes Gibbins (Alfred Enoch) reeling into Season 3 of How to Get Away with Murder but since we've seen Wes handle the stress of living in the world of Annalise Keating (Viola Davis) before, how is this time different?
"Ultimately everyone wants their own happy ending," Enoch said at the Television Critics Association press tour. "I think the super objective is the same for everyone but how [Wes is] perceiving the journey to it has changed so it's a very different side to him and it's a different tactic." Executive producer Peter Nowalk also teased, "we're going to see how Annalise's relationship with him really changes and gets grounded."
RELATED: How to Get Away With Murder: Michaela Knows What She Wants in DVD Deleted Scene (VIDEO)
While the new season picks up where Season 2 left off, watch for a time jump over the summer months to get The Keating Five to their second year of law school. (With all the murder and drama, easy to forget they're still in law school, right?) "We're going to feature the students more prominently in the cases [and] they're going to get to take a more active role in the courtroom," Nowalk said.
At the end of last season, Annalise told Bonnie (Liza Weil) that Frank (Charlie Weber) needs to go, Ms. Winterbottom is stuck between a rock and a hard place. "Bonnie obviously has an allegiance towards Annalise," Nowalk said. "She also has quite an allegiance towards Frank so she's going to have to pick a side and it's going to stress her out and what's good is we're going to learn a lot more about the origin of her story with Annalise." The show creator also said we'll get more of Frank's backstory, too.
RELATED: How to Get Away With Murder Season Finale: Annalise's Homecoming, More Dead Bodies and Frank's Future
On the romantic front, Nowalk shared that Annalise's ex, Eve (Famke Janssen), will return, Michaela (Aja Naomi King) and Asher (Matt McGorry) will continue to figure out what they're doing post-hookup and let's not forget that Wes and Laurel (Karla Souza) shared a smooch last season, too.
Our favorite gay couple, Connor (Jack Falahee) and Oliver (Conrad Ricamora, now a series regular), will continue their relationship as an unemployed Oliver looks for a job while also keeping the secret of sabotaging his boyfriend's Stanford acceptance.
Also, like a horror movie where nobody gets out of the haunted house, why doesn't everyone just leave? "They will be asking that question in the show and we will be pouring ourselves into that," Nowalk said. "I also think these are people who share a thing in common that nobody else in the world can share with them and that bonds them.
And while the collective group may want to at least move on from the past and get things back to a state of normalcy, what are the chances for that? "It's not going to happen," Nowalk said with a smile.
Season 3 of How To Get Away With Murder premieres September 22 at 10/9c on ABC.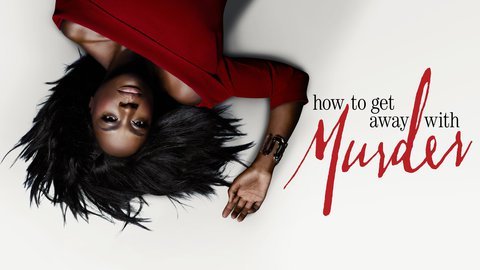 Powered by