First Look at the Deschanel Sisters Directing the Premieres of 'New Girl' and 'Bones'
After spending a combined 16 seasons starring in Fox series, sisters Emily and Zooey Deschanel have reached a new milestone—directing their shows. Zooey (above) helmed the Sept. 20 season premiere of her comedy New Girl, in which her character, Jess, struggles to keep her mind off ex Nick (Jake Johnson).
RELATED: New Girl Cops a Brooklyn Nine-Nine Crossover
"It was no surprise to us that Zooey would bring her incredible talent in front of the camera to her new role behind the camera," say executive producers Dave Finkel and Brett Baer. "It was a natural transition and she was an absolute joy to collaborate with."
Bones star Emily also steps behind the camera of her show's premiere (debuting midseason), which picks up moments after the team concluded that former coworker Zack (Eric Millegan) is now a full-blown serial killer.
RELATED: The Bones Cast, Producers Reflect on Starting the Final Season
"We're picking up where we left off, basically right away," teases Emily. "We're going to find out what's going on with Zack. It's an action-packed, thriller-esque episode. There are some intense stunts and really creepy locations, and different special and visual effects."
New Girl, Season Premiere, Tuesday, September 20, 8:30/7:30c, Fox.
Bones, Returns Midseason, Fox.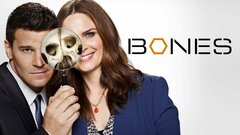 Bones
where to stream
Powered by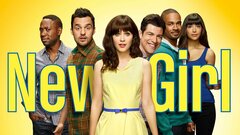 Powered by