'Bones' Returning Star on Possibly Going Dark and the 'Exciting' Season 12 Premiere
Warning! This post contains major, major, major spoilers for the Bones season finale. Do not read ahead unless you've watched the hour.
It took six years, but Bones brought back Zack (Eric Millegan).
Unfortunately for Zack fans, the reason was seemingly dark: at the end of the Season 11 finale it appeared that he was the Puppeteer, the serial killer terrorizing Brennan (Emily Deschanel). But at the very least, Zack was face-to-face with Brennan for the first time in years, determined to speak to his former friend/boss.
The return was a long time coming for Millegan, who was a series regular for the Fox's drama's first three seasons, before appearing in a handful of episodes between 2008-2010. "I thought it was never going to happen, because I haven't been on the show at all the past six years," he says. "At this point, I thought maybe the final episode [of the series]; maybe they'll bring me for the finale. But I didn't know because it's been so long."
And though Millegan has been away from Bones for a while, the show hadn't exactly left his life. "I used to read the message boards for the episodes I was in to see what people thought about it; it was my live audience," he explains. When he was no longer a series regular, Millegan decided to not read the message boards because he "didn't want to see people forget about [him]." But his father told him people were still talking about Zack, and Millegan realized there were threads on every message board about the character. "I have Twitter, and I get tweets every day saying, 'We want you back, when are you coming back?' It's been amazing. My dad loves it; he reads everything…when I finally told him I was going back, he was near tears."
In January, he got a message that Bones was looking to check his availability for a couple of episodes. "I literally texted them back saying, 'Holy crap,'" he recalls. At the time, the writers didn't know if the show would be returning for a Season 12, so Millegan didn't know what would be in store for his return. But he was asked to fit for the scar and realized it was actually coming together.
RELATED: Hart Hanson on Returning to Write the Bones Finale
When it came time to film his scene, "I got a little nervous when I got to the set," Millegan admits. "It wasn't too much pressure because I had three lines…though I actually got there and messed up a few of the words!"
And as a function of filming the season finale, his director was a very familiar face: series star David Boreanaz. "David Boreanaz is a great director; I think he's my favorite," Millegan says. "He's just very nice, very upbeat and just fun. He has great ideas, and it's just terrific."
While his scenes were solely with Brennan, filming with Deschanel was a bit complicated, due to technical issues. "Sometimes, when you're shooting a show, because of the sightlines of the way the cameras are set up, you can't actually look at the person you're talking to because where they're standing doesn't work for the camera," Millegan explains. "So sometimes they'll put a little piece of tape, a little X on the side of the camera where they want me looking, so I have to act with a piece of tape. Even though Emily is there and saying her lines, I can't look at her, I have to look at the tape. So even though Emily and I were in the same scene, we didn't get to act with each other or [really] work with each other."
"When I was done, and I found out I was coming back beyond this, I told her, 'I can't wait to come back and do scenes where we can actually look at each other!'" he continues with a laugh. "I was just acting with pieces of tape!"
Filming the hour also allowed Millegan to meet Bones executive producer Michael Peterson, who wrote the hour. "[He] is my hero because he wrote me into the episode," Millegan says.
That won't be the only episode Zack is in: the plan is for Millegan to return even beyond the Season 12 premiere. And the aftermath of the cliffhanger "is amazing," he promises. "I'm so excited. And Emily is directing this episode. She's thrilled, I'm thrilled; it's all happy times right now."
"Zack says a lot in this episode," he continues. "Emily has already reached out to me, 'If you have any questions, thoughts, concerns, be sure to let me know.' It's going to be crazy."
When the Season 12 premiere eventually airs (it's currently scheduled for midseason 2017), Millegan will share screen time with nearly all his former castmates. "Everybody but Angela!" he says of the character portrayed by Michaela Conlin. "She got the script before even I did, and she texted me the other day, 'I'm the only one who doesn't have scenes with you!' She was all upset we don't get to have scenes together. So hopefully when I come back again after [the premiere], there will be Angela and Zack scenes."
But will the scenes be contentious, given the state Zack seemed to be in during the brief scene. Millegan acknowledges it would be hard for fans if Zack turns out to be bad, but "I'll do whatever they tell me to do. As an actor, I love interpreting other people's words; I like the challenge of what is given to me…but I understand how people feel."
RELATED: Bones Boss on Season 11's Shocking Finale, Zack's Return
And fans aren't the only ones worried about it: two of Millegan's castmates reached out to the producers to ask for Zack not to go dark. "My fellow actors are rooting for Zack to not be a killer," Millegan shares. But "even when people get upset, it can be exciting for us as an actor. That episode when you found out I was Gormogon's apprentice, even though that's devastating, and it was devastating I was leaving the show, as an actor, that stuff's fun to play. To get these storylines that people won't believe, it's exciting to play. The finale was exciting to play. The [season premiere], I think it's going to be the most exciting episode I've done on the show."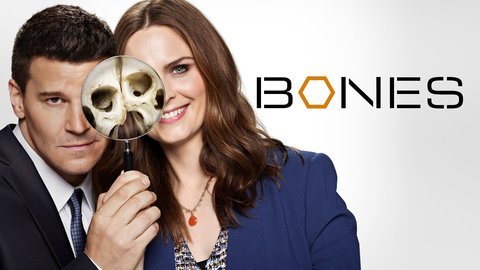 Bones
where to stream
Powered by