Ask Matt: Fed Up With 'Fear the Walking Dead', Plus 'The Night Of', 'Suits', 'The Middle' and More
Welcome back to the weekly Q&A with TV critic (also known to some TV fans as their "TV therapist") Matt Roush, who'll address whatever you love, loathe, are confused or frustrated or thrilled by in today's vast TV landscape. One caution: This is a spoiler-free zone, so we won't be addressing upcoming storylines here unless it's already common knowledge. Please send your questions and comments to [email protected] (or use the form at the end of the column) and follow me on Twitter.
Question: Why, Fear the Walking Dead? A whole episode of Numbnuts Nick wandering about, puking cactus & drinking his own pee? The only thing original was a new interpretation of the phrase "hair of the dog that bit you." What was the point? — Woody
Matt Roush: You'd think the spinoff would have learned from the mothership (The Walking Dead) that splitting up the ensemble rarely pays off. In the case of Fear, it only reinforces how much more annoying, and less interesting, this show's characters tend to be, individually. Especially Nick, who makes so many terrible decisions on his own that you almost want to root for the zombies. Sitting through that tedious midseason opener, I figured we were supposed to reflect on the reality that no one can survive the apocalypse on his or her own. And while the second episode gave us some intriguing insight into Nick's new settlement, showing how they regard the undead plague as a test of faith, his shoplifting mishap was another of those eye-rolling incidents the show can ill afford. (Ditto watching Madison and Strand drown their sorrows at the hotel bar while zombies dropped from balconies all around them. How stupid can these people be?) For those wondering what Curtis and Chris have been up to—there must be a few of you—they'll finally show up in their own storyline this week.
---
The Night Of's One False Move?
Question: I enjoyed HBO's The Night Of so much, start to finish, except for one thing: the kiss in the penultimate episode between the lawyer Chandra and her defendant, Naz—which predictably blew up in their faces as the trial neared the end. It felt so contrived and out of character, when so much else about the series was justifiably acclaimed for its dark, gritty realism (including more about foot eczema that I ever wanted to know). Did you have the same reaction to the kiss? — Mia
Matt Roush: I remember when I was binge-watching the first seven episodes two months ago in advance of writing my rave review (HBO never made the finale available for preview), that I cringed at that very moment, thinking even a young lawyer like Chandra wouldn't cross the line that way. It ultimately became a clumsy device to allow the star of the show, John Turturro as John Stone, to step in for a powerful Emmy-bait closing argument. That's one of the few aspects of The Night Of that rang false to me, feeling more like something you'd be more likely to see in a Shonda Rhimes melodrama, but it didn't dim my enthusiasm for the series as a whole.
SPOILER ALERT ahead for those who haven't watched the finale: I imagine there are some who also felt the way the story wrapped was too pat, but I was mostly OK with that, including letting Naz walk out free with the ambiguity of a deadlocked jury and the acknowledgement that his time in prison had changed him, not for the better. Stone didn't suddenly become a go-to lawyer—he's back taking cases for $250 a pop—and his eczema is back. But having saved Naz, however improbably, he also rescued his cat. Stone has a thing for strays, and for that part of the show's somewhat happy ending, I'm most grateful.
---
Measuring New Seasons of Suits, Ripper Street
Question: Were you surprised Suits was renewed for next season so early? Last season they waited until after the finale aired. Also, Suits and Ripper Street both aired what would have been perfectly good series finales last season. So far, neither of them is making me jump for joy that they got a reprieve. Not bad but not great, either. Thoughts? And what is up with BBC America yanking their original programming off prime time? First, Thirteen, which admittedly was a bit dreary, and now Ripper Street (after two episodes) got bumped to 6 pm/5c. Do reruns of '80s and '90s movies really get better ratings? – W
Matt Roush: I'm never surprised anymore at the timing of renewals. They happen when they happen, and some deals take longer than others to resolve. With the exception of shows being renewed before they get a chance to prove themselves (see: HBO's Vinyl), the earlier the renewal the better for shows like Suits, which can plot out a pivotal year such as the current sixth season without worrying about whether to wrap things up hastily in a series finale. To your point on whether last year would have been a fitting finale, I'm not sure the last image of Suits fans wanted to see was Mike being hauled off to prison. The series needed to show the consequences on him and the firm for perpetrating the fraud behind the show's premise. But I do find while watching this season that much of the fun has dissipated as they keep trying to make a deal to get Mike out, and I'm pining for just a little procedural action to lighten the tone. (Even using Louis for comic relief is beginning to strain; his current romantic obsession is just weird, and the new broker sharing the office is downright icky.)
RELATED: Gabriel Macht on Suits' New Direction
I haven't been keeping up with Ripper Street after the first few episodes this season, but that's more about time limitation than quality. Those in the office still watching seem to enjoy it, and I wasn't even aware that, as with Thirteen, the channel had moved the show out of prime time to a much earlier hour. (I suspect most are watching on their DVRs anyway and don't much care when it's actually airing.) I was a big fan of Thirteen (up to its over-the-top finale), and am surprised on both counts that BBC America would opt to marginalize these original dramas this way. The ratings must be pretty bad for that to happen. But even so, it signals a lack of support for the only part of this brand that I value.
---
Could Another Inspector Sidekick Carry On?
Question: I just finished watching the last episode of Inspector Lewis and I'm already missing it. Have you heard if they're going to continue that universe with an "Inspector Hathaway" series? I would like to see that. — Ken
Matt Roush: Nothing on this front that I'm aware of, and when the end of Inspector Lewis was first announced, it was presented as a mutual decision on the part of both actors, Kevin Whately (Lewis) and Laurence Fox (Hathaway), so I'd think yet another spinoff from Inspector Morse is unlikely. At least we still have the prequel, Endeavour, producing more new episodes.
---
Damn the Demographics!
Question: I watched the first episode of Better Late Than Never and found it to be highly entertaining. I'm a Millennial yet found it refreshing to watch a show centered on the older generation. With as many baby boomers as there are and with a debt-ridden Millennial generation, do you think advertisers and networks will ever get the memo that the 18-49 demographic may not be the end-all-be-all that they continue to treat it as? – Teri
Matt Roush: Bless you. Next to the "why is music on TV so loud" question, this question about demographics is among the most frequently asked in my mailbag. But I don't remember it ever being asked outside the affected age group. So maybe there is hope for all of us! This is not my area of expertise, but I do think that with the business changing so drastically, with more people than ever (and not just the Millennials) migrating to new services and platforms for watching TV of all sorts, the ad market will have to loosen up on the tyranny of only counting those of a certain younger age. Netflix, for example, doesn't care how old you are as long as you subscribe. That's why they can afford to keep a show like Longmire going (Season 5 arriving September 23, by the way).
This reminds me of a moment in a terrific upcoming FX comedy, Better Things, about a no-longer-young actress (played by Louie's Pamela Adlon) struggling for work, who in one episode is being considered for a lead role in a new TV comedy, despite her age. One casting agent argues in an impassioned appeal to network suits, "When we cast young, we leave everyone else out." I won't tell you how it ends, but it certainly made me sit up and take notice.
---
Remembering Shows Gone Too Soon
Question: Here's a fun and challenging summer task: Creating a Top 10 list of terrific TV shows that were undeservedly canceled after only one season. My list would include My So-Called Life, Freaks and Geeks and A Year in the Life. Which shows would make your list? – Matt
Matt Roush: Those three would absolutely be on my list, and another I fought for early in my career—CBS's ahead-of-its-time Frank's Place from 1987-88—came immediately to mind. I tend to avoid this type of historical list question, because without ample time to do research I know I'll miss something obvious. But in an effort to fill six other slots, here's what I came up with: Nothing Sacred (ABC, 1997-98), Profit (Fox, 1996), EZ Streets (CBS, 1996-97), East Side West Side (CBS, 1963-64; caught that one on a cable or PBS replay), and while they aired over two short seasons, I'm including two series that collectively added up to just about a single season's run: Norman Lear's The Powers That Be from the creators of Friends (NBC, 1992-93, which introduced David Hyde Pierce) and ABC's Pushing Daisies (2007-09, which never recovered from the 2007-08 writers' strike). I know many of my readers would include ABC's Forever to any such list, and I don't disagree. There are lots of others, so I urge you to go to the comments to weigh in and play along.
---
In Praise of The Middle
Question: I'm a faithful follower of yours and subscribe to TV Guide Magazine. I cannot seem to figure out why The Middle never receives any accolades, positive words, etc. I think it's a great show and have been watching it since the onset. It's more a family show than many other shows now on TV. And I agree with the response from a fan who suggested the new Family Feud is not particularly "kid friendly." — JAM
Matt Roush: And unlike most family comedies, The Middle has managed to stay funny even as the kids get older. That's extremely rare. If you are a faithful follower of mine, you must know that I have been a champion of The Middle from the start, and continue to be. It has been on my yearly Top 10 list several times, and I'm proud to have been on a nominating committee with the Critics Choice Awards that was finally able to give Eden Sher (Sue) the recognition she deserves. I was able to hang out briefly this summer with the creators of The Middle, who aren't terribly fazed by the show moving to Tuesdays to kick off that night of comedy in the fall. They've survived this long, and will continue to, never getting the buzz of trendier comedies, and still living, now unfairly, in the shadow of the more popular Emmy darling Modern Family. The Hecks will always rank high among my own favorite TV families—as I've said before, it may have a little to do with my own Indiana roots—and if you're looking for a reason it's taken for granted, the best I can offer is that it represents a "middle" America too few in the industry can relate to, or are able to see for being as special and as hilarious as it is.
---
Are There Any Limits to Pay-As-You-Go TV?
Question: With the recent announcement that Hulu is closing its free service and going paid-only, I'm beginning to wonder how many streaming services one person is expected to pay for. Netflix, Amazon, Hulu and soon CBS All Access are all going to have their own compelling exclusive content, not to mention HBO Go and whatever else I'm forgetting. But if you pay for all of these separate services in order to access their exclusives, it will add up to quite a lot of money. At what point do you think the competition begins to damage each other? How does one choose which shows to miss out on by not subscribing to that particular service? I realize that HBO, Showtime and other premium channels have coexisted for many years, but still, it seems like everyone wanting a piece of the pie is seriously fragmenting the TV landscape and making it difficult for someone to keep on top of everything, unless of course you're a critic and it's your job (but even that would seem somewhat exhausting). — Jake
Matt Roush: Any TV critic who tells you they're keeping on top of everything (i.e., watching) is lying. But we do have more access to more platforms than the average viewer, it's true, and we probably should pay more attention to the strain on the consumer (and their cash flow) when it comes to these subscription services. This is a natural by-product of an industry that once relied on advertising (which many with recording devices now go out of their way to avoid) finding new ways to make you pay for the expensive shows they're producing. The reason CBS is putting its Star Trek and Good Wife spinoffs on All Access is to drive up its subscription base, and how that plays out over the next year may give us a better picture on how many are willing to keep shelling out for these new emerging services.
---
A Murder Reunion?
Question: I'm a fan of Blue Bloods. I was wondering if there was any plan for Angela Lansbury to make a guest appearance. Tom Selleck appeared in an episode of Murder, She Wrote, and Len Cariou was in numerous episodes of the same show as a close friend of Jessica's. Thought it might be a nice reunion. – DH
Matt Roush: I'd forgotten about the 1986 Murder, She Wrote/Magnum, P.I. crossovers. And yes, this would be a treat to see Dame Angela, still a marvel at 90, at the Reagan dinner table. Although you know what happens whenever Jessica Fletcher shows up anywhere: RIP somebody. At the moment, according to show sources, there are no such plans afoot. But what a lovely idea.
That's all for now. Thanks as always for reading. We'll pick up the conversation again after Labor Day, but I can't do this without your participation, so please keep sending questions and comments about TV to [email protected] or shoot me a line on Twitter (@TVGMMattRoush). Or submit your question via the handy form below: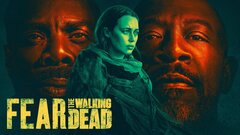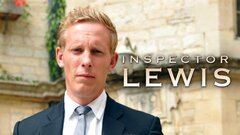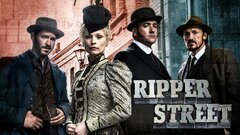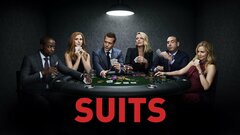 Suits
where to stream