Gabriel Macht on 'Suits' New Direction and How Harvey Might Spring Mike From Prison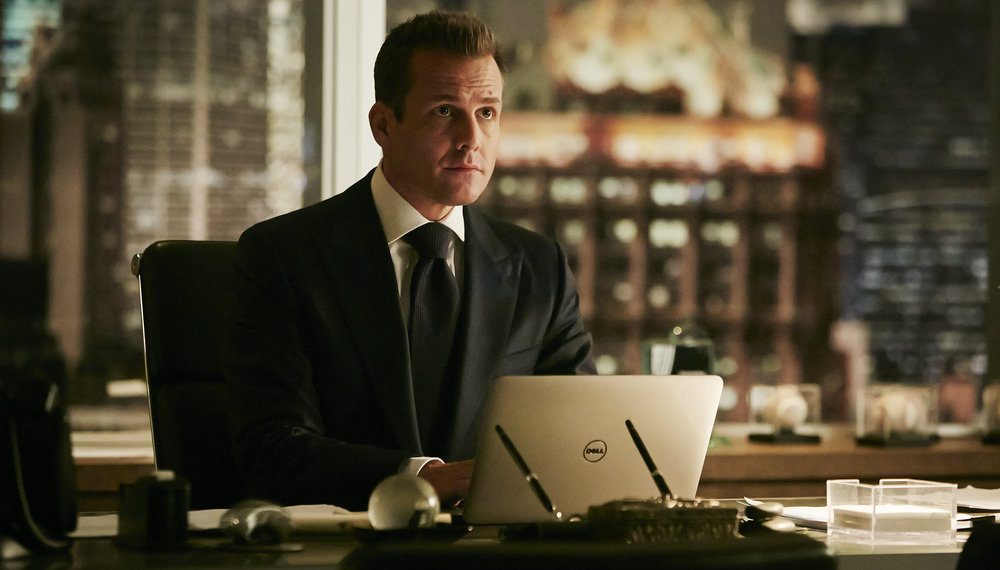 For six seasons, Gabriel Macht has been winning cases (and raves) as Suits' unbeatable litigator Harvey Specter. Now, Harvey's faux-lawyer protégé, Mike Ross (Patrick J. Adams), is behind bars for fraud and at the mercy of Frank Gallo (Paul Schulze), an inmate with a grudge against the man who put him away for racketeering.
The USA series has undergone a seismic shift, with the slickly in-the-right Harvey squarely to blame for Mike's misery and for splitting up one of TV's best on-screen partnerships. Macht opens up about Harvey's desperate dash to save Mike and what it's like not sharing scenes with his longtime costar.
Harvey really has caused some problems this time.
What? Really? Who? [Laughs]
Well, for one, there's this Gallo guy in jail with Mike. He's clearly dangerous, and now he's pissed at Harvey.
Who isn't?
RELATED: Carly Pope Teases Her New Character on Suits
That's so true! Harvey is that guy who, if you love him, it's your fault—you signed up for it.
Yeah. He's going to muck things up at some point. [Laughs]
Yet it looks like all this past stuff is probably going to help with getting Mike out of prison.
Basically. I ask Sean Cahill (Neal McDonough), the SEC investigator, for help. He plays dirty a little bit as well, but he's actually helping me get Mike out. What happens, and this is where we are right now, is thatHarvey devises this plan to represent (Alan Rosenberg's shady magnate) Sutter so he can trust me.…
And it all ties in to Mike's cellmate, Kevin (Erik Palladino), who is linked to Sutter. Mike is your inside man–literally!
Right. So he can inform on them, make a deal with Sutter and get out. That's the design of the whole season.
But first you have to convince Mike—
To inform on his cellmate, which is like informing on his best friend—me! The way [the creators] have orchestrated this scenario is really well done.
RELATED: Suits: How the Firm Will Stay Together After Mike Goes to Prison
Speaking of loyalty, this is sure to impact cofounder Jessica (Gina Torres). After all, Mike is the reason her firm is in tatters.
I'm representing Sutter, but she's also getting her hands into the mix now. She's starting to do some things behind Harvey's back, and he's like, "What the f–k are you doing?" There's going to be some drama because of them stepping on each other's toes.
Last season, Harvey dealt with some anxiety issues. How would you say he is handling the fact that Mike could potentially give up two years of his life in jail to protect him?
He's holding up. We haven't seen panic, we haven't seen anxiety, we haven't seen any of that, because it's already the worst. It's happened. He feels extremely guilty, but … It's just not a part of the world for him right now.
With the show's new reality, you and Patrick don't get to have all of those great Harvey-Mike moments in the office.
I will always enjoy the repartee that Patrick and I have had, those rhythms and what we have together on set. I do like being on the jail set; we're doing a lot of visiting-room scenes. So we still get into it. That dynamic doesn't go away.
RELATED: Suits: Meghan Markle on THAT Heartbreaking Moment Between Mike and Rachel
It's so weird to see Harvey in a world that's not sleek and shiny.
Prison is so not my world! But there are moments where Harvey has gone into jail with prisoners surrounding him, so to see him all dressed up among real tough guys? That's some good stuff there. And Patrick—we haven't seen him in a suit all season. Lucky bastard. [Laughs]
This may be the case of Harvey's life. Do you really think he can get Mike out of jail by the end of the season?
What? Are you kidding me?! [Smiles]
Suits, Wednesdays, 9/8c, USA.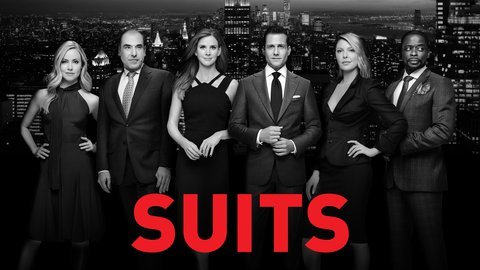 Suits
where to stream
Powered by