'The Young and the Restless' Stars Eric Braeden and Melody Thomas Scott Celebrate 11,000 Episodes (VIDEO)
Break out the champagne! And, while you're at it, grab a hankie. CBS's The Young and the Restless—daytime's number one soap—will hit the 11,000th episode mark on September 1. But the celebration officially starts August 22 when that day's episode kicks off with a terrific video, packed with vintage clips, in which Y&R icons Eric Braeden (Victor) and Melody Thomas Scott (Nikki) reminisce about their early days on the show and recall their favorite moments. Longtime fans will especially appreciate Braeden's deeply emotional tribute to the late, great Jeanne Cooper (Katherine).
RELATED: The Mother of All Cameos on Y&R's 11,000th
The whole package is lovingly produced and great fun (wait till you get a load of Nikki in her tawdry stripper days!) but why wait until August 22 to see it? TV Insider has it for you as an exclusive right now! You can check it out below.
By the way, this Eric and Mel video is merely the beginning. Y&R will mark the 11,000th milestone for two full weeks, with a special clip package kicking off each episode through Friday, September 2. Among the other Genoa City greats sharing their memories are Peter Bergman, Lauralee Bell, Sharon Case, Doug Davidson, Jess Walton, Eileen Davidson, Kristoff St. John and Christian LeBlanc.
RELATED: Six Soaps Hunks Look Back at the Wild '80s
Congratulations to the entire Y&R cast and production crew, as well as the programming execs at CBS Daytime and Sony, on hitting this awesome TV landmark. You are forever Young!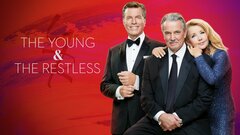 Powered by