Worth Watching: All-Star 'Boys in the Band,' 'South Park's Pandemic Special, '100' Finale, NBA Finals
A selective critical checklist of notable Wednesday TV:
The Boys in the Band (streaming on Netflix): Director Joe Mantello reunites the sensational cast from producer Ryan Murphy's 2018 Tony-winning revival of Mart Crowley's groundbreaking play about gay men in 1960s New York City. Jim Parsons plays the host of an eventful and revealing birthday party, with revelers including guest of honor Zachary Quinto, Matt Bomer, Andrew Rannells, Tuc Watkins, Michael Benjamin Washington, Robin de Jesús and Charlie Carver. Before the night is out, bitter truths emerge from the proverbial closet. They've come a long way, baby, and so has LGBTQ drama, but as a cultural snapshot of an earlier and more repressed time, Band still holds fascination.
Also new to Netflix (because one big premiere a day is almost never enough): American Murder: The Family Next Door, a true-crime documentary told entirely through archival materials that retraces the investigation into the 2018 disappearance, later discovered to be murder, of Shanann Watts and her two daughters in Colorado, with husband Chris the prime suspect… The hit Australian women's-prison drama Wentworth drops its long-awaited eighth season, featuring the return of administrator-turned-inmate Joan (Pamela Rabe), who somehow survived being buried alive.
South Park (8/7c, Comedy Central): Like everywhere else this year, life with COVID-19 just hasn't been the same in the fictional Colorado town where the filthily irreverent animated comedy is based. That's the premise of a one-hour "Pandemic Special" episode, in advance of South Park's 24th season, which finds Randy "coming to terms" with his part in the outbreak while South Park deals with the fallout. (Will there be masks? Social distancing?) Meanwhile, Cartman and the rest of the kids head back to school, a situation equally fraught with peril.
The 100 (8/7c, The CW): It makes sense that the grueling sci-fi series wraps up its story of survival and devastating loss with its 100th episode. Titled "The Last War," The 100 presents Clarke (Eliza Taylor) and whoever else is left standing with their final battle, at which point they may have to wonder if it was all worth it.
The NBA Finals (9/8c, ABC): The NBA season in a bubble has reached its climax, as LeBron James enters his 10th NBA Finals with the Lakers taking on the Miami Heat in the first of a best-of-seven championship series. It all plays out at Florida's ESPN Wide World of Sports Complex, with Mike Breen calling the game, Jeff Van Gundy and Mark Jackson providing analysis and Rachel Nichols reporting from the sideline. At 8/7c, Jimmy Kimmel Live: Game Night sets the stage with comedy bits and celebrity chat.
Inside Wednesday TV: A Fox News refugee returns to the nightly-news game with CNBC's The News with Shepard Smith (7 pm/6c, repeated at 12 am/11c and 4 am/3c), which certainly picked a busy week to premiere… The National Geographic feature documentary Blood on the Wall (9/8c), from Sebastian Junger and Nick Quested, exposes political corruption in Mexico and Central America and its effect on the ongoing issues of migration and drug trafficking… Need an escape? PBS complies with the final episode of its Islands of Wonder series (8/7c, check local listings at pbs.org), taking viewers on a dazzling survey of Hawaii's natural and wildlife splendors.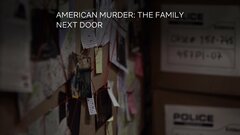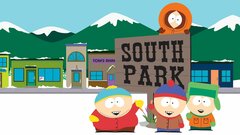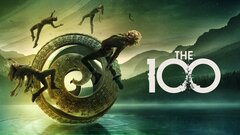 The 100
where to stream