'Yellowstone': Beth's Past, Kayce's Present & the Duttons' Future (RECAP)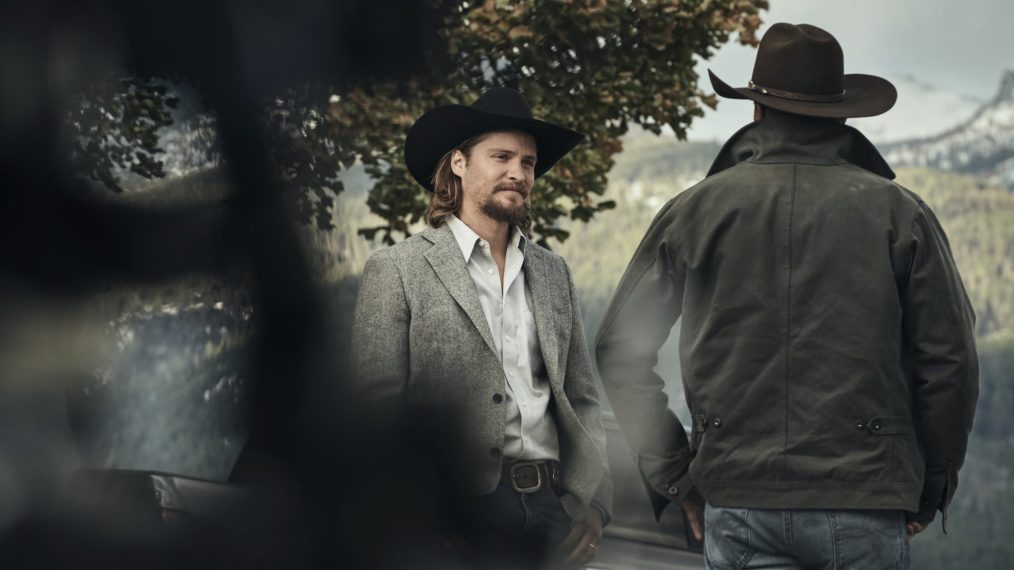 [Warning: The below contains MAJOR spoilers for Season 3, Episode 5 of Yellowstone, "Cowboys and Dreamers."]
From heartbreak to letting loose, Sunday's episode of Yellowstone is an emotional one for everyone, even fisherman hedge fund manager Roarke Morris (Josh Holloway), whom we haven't seen too much of yet. (To be fair, it actually does go back to his love of fishing.)
First, "Cowboys and Dreamers" flashes back to a time on the ranch when Beth (Kelly Reilly) and Jamie (Wes Bentley) actually got along, picking up a thread from "Going Back to Cali."
See Also
On shows like 'Better Call Saul,' 'Westworld,' and 'Yellowstone,' the filming locations are practically supporting players.
Elsewhere, Jamie and Kayce (Luke Grimes) are both in their new offices, and honestly, the latter gets off to a much better start as Livestock Commissioner than his brother did. But their father John (Kevin Costner) may have something to worry about after Rip (Cole Hauser), Ryan (Ian Bohen), and Colby (Denim Richards) run into someone from his past, Wade Morrow (Boots Sutherland), with buffalo close to the ranch's fence. Say hello to their boss, Wade says. He's sure they'll see each other again. Uh-oh?
Past & Present Heartbreak
Young Beth (Kylie Rogers) turns to young Jamie (Dalton Baker) after taking a pregnancy test, and he brings her to the reservation. However, at the clinic there, Ellen (Carrie Wrigley) recommends he head to a Planned Parenthood in Billings instead. Everyone will know, he argues. That's not an option. But a requirement of people who receive an abortion at this clinic is sterilization, Ellen tells him. He goes back out to Beth and tells her everything's OK.
In the present, Beth leaves Rip's bed in the middle of the night to sit on the porch after a "bad dream," or rather, "bad memory." Joining her, he urges her to talk to him even if she doesn't want to. "I've made two decisions in my life based on fear," she says. "And they cost me everything."
After that, it's understandable that Rip doesn't break up the party in the bunkhouse — started by Mia (Eden Brolin) and her friend when they bring Jimmy (Jefferson White) home from the hospital — when he finds Beth enjoying herself. Instead, he just kisses her.
Successful Transitions?
Jamie is sworn in as attorney general, with his father watching and making him repeat "discharge the duties of my office with fidelity, so help me God." (Can you blame him? Trust has to be earned.) And he delights in informing County Attorney Randy (KC Clyde) of the good news after their previous clash over Agent Hendon's (James Jordan) actions regarding the men who attacked barrel racers.
See Also
Plus, answers about network pickups and more.
Meanwhile, Sheriff Haskell (Hugh Dillon) calls the new Livestock Commissioner to meet him at the site of a suicide: Boyd Nelson (Brad Garfield), who had received a notice of intent of foreclosure from the bank. He left behind two kids, and Kayce suggests that rather than let the bank take the horses, he sells them and gives the kids a chance at a life. It's not legal, but Haskell will look the other way because Boyd was his cousin.
While Kayce wants his father's advice, all John will tell him is that while Boyd was a "dreamer" who got angry when his dreams didn't come true, his wife is a good woman. There is a risk in the bank finding out if Kayce sells the horses, but the bank isn't his problem, John says. "It's the people. Do what's best for them. That's the job."
It is Kayce's decision, but John and the others do help him wrangle the horses. As for doing so without getting trampled, "the best we came up with, sir, is f**k it," Rip explains. Do it fast, and there's less time for it to go wrong, Kayce adds. "Your logic is so flawed, son, it almost makes sense," John says, but even he seems to have had fun after it's a success.
Kayce brings the money from the sale — $16,000, not as much as he'd hoped — to Boyd's wife, Carolyn (Kathleen Wilhoite). She's not planning to use any of it for the funeral — he can rot where he is, she says — after he was just one of many cowboys and dreamers who put her through hell.
Later, as everyone lets loose in the bunkhouse, John and Kayce hear the music from the lodge. The latter wonders if they should join them, but John never had much luck leading men and being their friend. Maybe it can be different for his son, he suggests. But after he goes inside, Kayce takes John's seat on the porch.
They'll Fight Another Day … Maybe?
John and Thomas Rainwater (Gil Birmingham) once again put their conflict aside to talk about a common enemy. (John also offers this fun tidbit: "I only carry my phone in places with no service.") Their new problem isn't going away on its own. The FAA has approved a portion of John's land as the airport location. John's not worried; not only does he have Jamie as the attorney general now, but the governor's on his side, too.
John's surprised Rainwater's on the other side of this; an airport should mean good business for his casino. He has ownership issues with his casino property, Rainwater admits. He doesn't want another casino; it's a means to an end, and "that end is this valley looking like it did before a white man stepped foot on it."
See Also
From Duttons to the new threat, these characters are set to play big roles this season.
They want the same thing, but for different reasons, and they can have their fight later, he says, but they'll have nothing to fight over if they build a city here. Rainwater's idea is to give the corporation dozens of things that take time to fight, and fortunately, they both have people in their pockets that can find just that.
Let the Poor Guy Fish!
Angry about Beth shorting his stock, Roarke thinks he's gotten things back under control and can finally go fish when he gets a phone call that proves him wrong. An as he throws his fishing rod and hat down, angry, we see the most emotions we have from him thus far.
So instead of heading down to the river for another hike upstream to show off his stamina, Roarke tracks Beth down at the bar. She notes that he doesn't keep the trout he catches, which doesn't make sense to her. (He admits he doesn't like how it tastes.) Then, he turns to business.
"Schwartz & Meyer shorting our stock is like a terrorist bombing a subway. It doesn't stop the subways and it doesn't destroy the cities the subway serves, just hurts some people and not the people you want to hurt," Roarke tells her. "But it does make the people you want to hurt want to hurt you back." Beth's not worried; she's been down this road before and no one's around to tell the tale.
The land isn't her family's legacy, he continues, but if they make a deal, that money could be. Beth admits that she agrees, but she knows that her father would never do that, so they fight. And before he leaves, he requests that she stop shorting his stock at least until after hours so he can fish. She's not up for this fight, he warns her. "You are the trailer park. I am the tornado," Beth tells him.
Yellowstone, Sundays, 9/8c, Paramount Network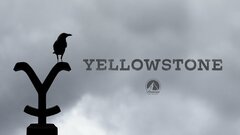 Powered by