6 Things We Learned at 'TV Guide Magazine's Fan Favorites Panel
Fans of superheroes, troublemakers, crime-solvers and more came together for TV Guide Magazine's annual Fan Favorites panel on Friday, July 22.
Moderator Damian Holbrook, senior writer for the magazine and TV Insider, asked panelists Marie Avgeropoulos (The 100), Bruce Campbell (Ash vs. Evil Dead), Tom Ellis (Lucifer), Rebecca Mader (Once Upon a Time), Jason Ralph (The Magicians), David Ramsey (Arrow), Brandon Routh (DC's Legends of Tomorrow) and Tamara Taylor (Bones) about fan reactions, their take on spoilers and more.
Here's what we learned from the hour.
1. Social media allows them to connect with fans more than ever.
"I do something at least once a day, whether it's Snapchat, Facebook, Instagram or Twitter," Mader said.
But given Zelena's consistently wicked deeds, Mader acknowledged "most of" the scripts make her slightly wary about how fans might react: "When I stole a baby, strangled a child, killed Rumple's son and went 'oops'…It's odd to be praised for being abusive."
Taylor was the only panelist whose show's beginning predated the rise of social media, and "Bones fans are real die-hards," she said. "I can't tell you how many times we were almost canceled; we've been on every single night. The fans just seem to follow us wherever we go. And when the social media element was introduced, it was actually really cool to start getting feedback directly. Every now and then there's an odd photo that pops up on Twitter, but mostly they're really kind."
2. Spoilers are a no-go.
The panelists agreed that if given the option of being spoiled (or spoiling others), they'll do their best to avoid them. "I like knowing what's happening on my show," Routh pointed out. "But if I'm a fan of something, I want to experience it in the moment."
RELATED: Casting Announcements from SDCC, including Bates Motel and The Big Bang Theory
3. Fans can bring the stars into really important moments of their lives.
Ever dream of being married by Campbell? He shared that he's an ordained minister. "I married a fan couple…I charged them a lot of money, too," he cracked. "I'll bless you. We'll bless each other."
And while Avgeropoulos shared that she's been "inspired by" some incredible fan art of Octavia, a fan took things a step further. "Someone just recently got an Octavia tattoo on their arm!" she exclaimed. "Whoa, take it easy. That's forever!"
4. Ramsey really wants to visit another Berlanti universe DC series.
Ramsey is a series regular on Arrow, and has guest starred on The Flash. But now he has his sights set on another Berlanti-produced show: "I'm looking forward to being on Supergirl," he said, though there hasn't been a set plan to make it happen yet. "I'm looking forward to the reaction of Diggle seeing Supergirl."
With these shows, "there's so much intersection" and that will continue with Diggle's Season 5 storyline. "Well, Flash[point] paradox will have something to do with some of Diggle's reality," Ramsey said. "If you follow what's happening on The Flash, he made some changes to the timeline. It'll [impact] Diggle to some degree."
5. Playing a character on an adapted series has its perks and challenges.
Several of the panelists portray characters who originated in books or graphic novels, and the responsibility can be terrifying, Ralph said. "You fall in love with something a lot of other people have fallen in love with. You want to give it your best, and really fill it out in a way that holds true to you and everyone else."
For Ellis, he didn't exactly realize what he had gotten into when he took the role of Lucifer. "I didn't know it was based on a comic book when I got the job," he said. "And then when it was written I got the job, I went, 'Oh my God, I should read that.'"
"The original pilot script was written by Tom Kapinos of Californication fame," Ellis continued. "He had just written this brilliant character. For me, it was a blueprint on the page there, I knew what I wanted to do with it. We've always been very careful from the start of the show to say this was something inspired by the comic book as opposed to a literal translation."
RELATED: Bones Boss Talks About the Shocking Season 11 Finale
6. The fans know what they want.
Throughout Campbell's career—and with all of the successes he's had—the fan reaction was always for him to return to play Ash. "I was on Burn Notice, the number one show on cable; it doesn't matter," he said. "My buddy Sam Raimi puts me in these g-ddamn Spider-Man movies, makes a billion dollars; [the question was still] 'When's the next Evil Dead movie coming?' They wanted another movie."
"What we tried to explain to fans was if you want the most carnage and mayhem for the longest period of time, it's gotta be television," he added. "Starz is actually the only suitor who can give you exactly what you needed. Ash vs. Evil Dead is an unrated television show. If there was another movie, it would have to be R-rated; you wouldn't get what you want."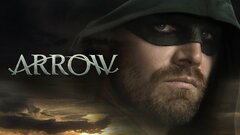 Arrow
where to stream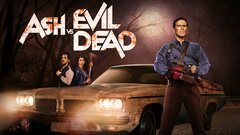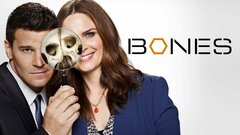 Bones
where to stream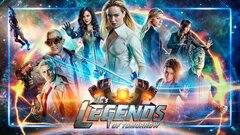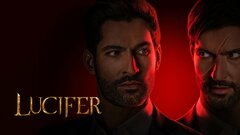 Lucifer
where to stream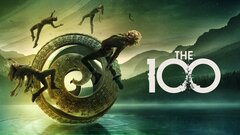 The 100
where to stream