'The Flash': 8 Burning Questions for Season 3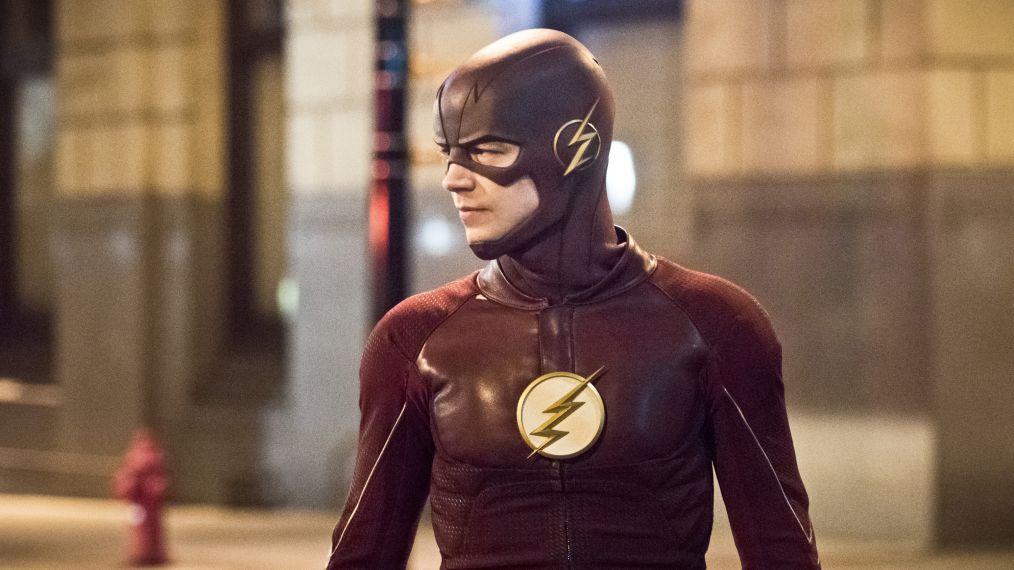 The darker second season of The Flash found Barry Allen saying goodbye to his dad—and hello to his dad's doppelgänger—losing his powers and battling epic evils like King Shark. Meanwhile, we tried to make heads or tails of Zoom/Hunter Zolomon, Earth-2 and what it all means for Season 3. Thankfully, executive producer Andrew Kreisberg had answers for us in, well, a flash.
With Barry (Grant Gustin) going back in time to save his mother, does that mean we're going to see a rewrite of Season 1?
Not exactly. Kreisberg says the show is planning "our own version of Flashpoint," the 2011 storyline from the comic books "where the ramifications of Barry saving his mother have come to pass and seeing how that plays out for not just him but for all the characters."
RELATED: The Flash's Man in the Mask Speaks!
So we could see the return of Eddie Thawne (Rick Cosnett), who died in the Season 1 finale?
"There's always a possibility of seeing him again," Kreisberg teases. "I'll just leave it at that." We'll take it.
When was it decided who the man in the iron mask would be?
Kreisberg says that the producers had always planned for Zoom's (Teddy Sears) disguised prisoner to be Jay Garrick of Earth-3—the doppelgänger of Henry Allen of Earth-1 (John Wesley Shipp), aka Barry's dad. (Here's your friendly reminder that shows featuring time travel and alternate universes are rarely simple!) "The only question in our mind was: When do we let that reveal happen?" Kreisberg admits. "It switched around a lot."
Jay's costume was a nod to Shipp's run on the original The Flash in 1990, right?
Of course! In fact, the initial plan was to put the actor into his old bright-red foam-rubber outfit. "It was going to be more of an Easter egg," Kreisberg says with a laugh. "Then we decided on [a suit] somewhere in between," based on the classic costume of the original comic book Flash of the 1940s.
Have Harrison Wells (Tom Cavanagh) and his daughter, Jesse (Violett Beane), left Team Flash for good?
S.T.A.R. Labs without some version of Harrison Wells? Please. Cavanagh's and Beane's characters are set to resurface "a little bit later in Season 3," Kreisberg says, adding that "how they come back and why…is going to be fun and cool. The fans are going to be jazzed by it."
What about Jay?
Even though he joined the Wells dad-daughter duo on their trip back to Earth-2 in hopes of using their world's tech to get back to Earth-3, we're hearing the man in the metal helmet's homecoming won't be permanent. "They've built a universe in which this new Jay Garrick has a very prominent place going forward," Shipp says. "Of course, I can't say what [the writers' plans] are!"
Will Wally (Keiynan Lonsdale) and Jesse pick up any speedster skills after being caught in the second particle accelerator explosion?
Maybe, maybe not. (But probably yes!) Kreisberg promises that loose thread "will be addressed" during the third season.
RELATED: The Flash's Stars on the 'Emotional' Finale and How the Infinite Earths Improved the Show
Who's our next big bad?
Start your theories now! "We're going to try to do something that's never been done on television before, so we're very, very excited about the possibility," the showrunner teases, keeping mum about the identity of the next member of Flash's rogues' gallery. "We were so excited for Season 2 and all the [Zoom] stuff we had come up with, but somehow we're even more excited about Season 3, which I didn't think was possible."
The Flash's panel at SDCC is on Saturday July 23, 2016, 5p, in Ballroom 20.
The Flash, Season Premiere, Tuesday, Oct. 4, 8/7c, The CW.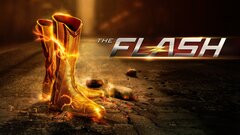 Powered by