'Bones': Hart Hanson on Returning to Write the Series Finale
Bones creator Hart Hanson is returning to the Fox drama to the write the upcoming series finale.
Hanson—whose last credited episode was the Season 9 premiere in 2013—will pen the 12th season's final hour (which is scheduled to air in 2017). With the Bones writers (as well as current showrunners, Michael Peterson and Jonathan Collier) hard at work on shaping the last arc, Hanson acknowledges he has an "idea of how the series would end, but they are the showrunners. I would like for us to come to a meeting of the minds. I'm going in like a freelance writer. It'll be interesting."
RELATED: Fox Moves Pitch to Fall, Bones to Midseason
If Hanson has his way, he'll also recruit former Bones executive producer Stephen Nathan to co-write the series finale with him. "Stephen and I are best buddies," Hanson laughs. "We got to work together every day for ten years. For ten years, every morning started the same way: a cup of coffee and Stephen Nathan … I'll see if he would be interested in doing that [again]."
Hanson and potentially Nathan aren't the only familiar writers who will have their input into the final season: the show will also welcome back former long-time Bones scribe Karine Rosenthal to the Season 12 writers' room, TV Insider has confirmed.
Though some showrunners have had their series-closing in mind from very early on, Bones' frequent bubble status led to Hanson being less precious about having a fixed ending. "It's evolved organically over 12 years," he says. "You know we started off as a show that wasn't going to make it to Christmas [in Season 1], and then it was like, 'If I have to end the show, here's what we'll do.' Now, there's a whole history there."
Hanson acknowledges he's considering one long-time plea for the final episode. "[Bones star] David [Boreanaz (Booth)], since the first season, has had a request [for] the final episode: to drive a tank through [the Jeffersonian]," Hanson says. "I have to contend with it. Remember, it's a set, and it will have to come down somehow [when production ends]. I'm not saying we're going to do it or not. But David has said for 12 years, 'In the last episode, can I drive a tank through the set?'… There's always dream sequences."
RELATED: Breaking Down the Set of Bones
The writers are intending to bring back many familiar faces to the long-running Fox drama, and how they plan on parceling out the returns could impact the kind of finale Hanson writes.
"That's the conversation we're going to have: if a series finale is 'old home week' and everybody's there, it takes away from story, and thus heart," Hanson says. "It becomes spectacle instead of heart. I want to talk to [the writers] about, is everybody going to get a goodbye on the way out, or is everybody going to say goodbye in the last episode? I say let's give people more time and figure out a story at the end. My bias would be that there are two people at the center of this series, and they have to be [serviced]—not to mention two actors who have worked so hard, done a great job, kept their chemistry alive, and don't fight with each other. Can you imagine? They deserve [that]. These two radically different human beings; a vegan and David Boreanaz are friends. That's a series all by itself!"
Bones, Thursdays, 8/7c, Fox.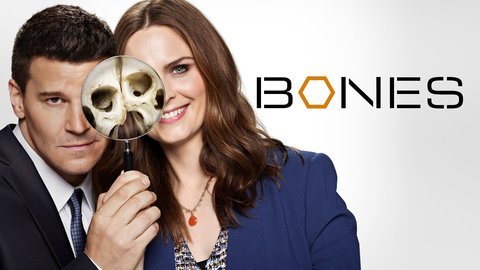 Bones
where to stream
Powered by