'Preacher' Finale: Rev. Jesse Gets Ready to Go On a Pilgrimage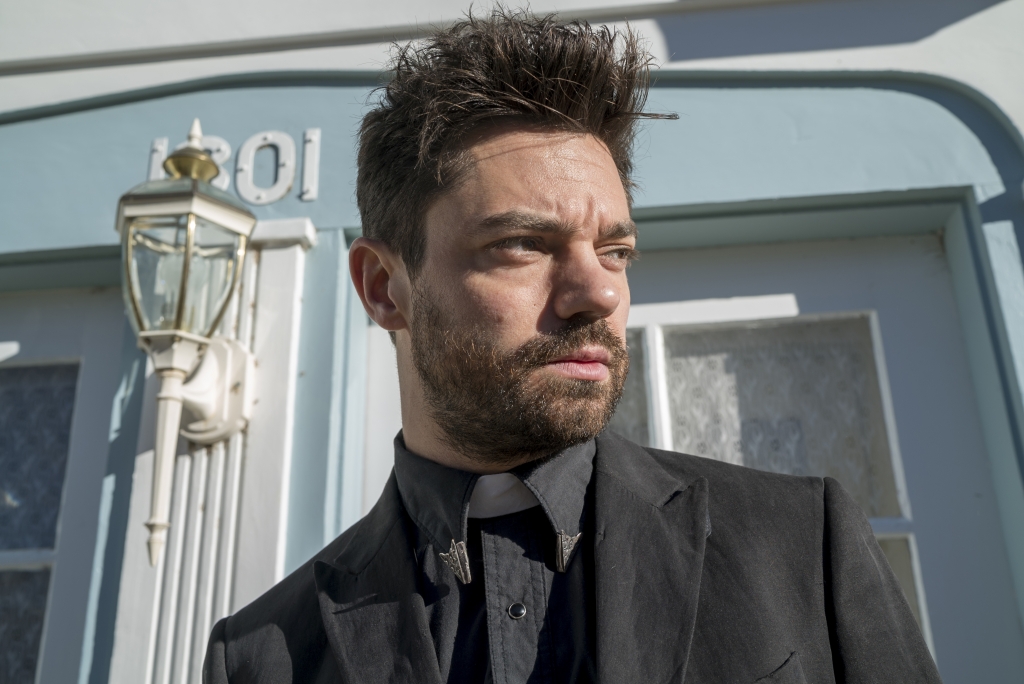 Preacher's Rev. Jesse Custer (Dominic Cooper) has a lot of things. A mean right hook. A mysterious archenemy named Carlos. A crazy ex-girlfriend, Tulip (Ruth Negga). A vampire best friend, Cassidy (Joseph Gilgun). The entire county of Annville relying on him for their spiritual salvation. A saint-demon hybrid with the power of God inside him. And two desperate angels, DeBlanc (Anatol Yusef) and Fiore (Tom Brooke), on his tail. But what he doesn't have is a master plan—until tonight's season finale.
RELATED: Joseph Gilgun on Being Preacher's Scene-Stealing Vampire
"So far, Jesse's been hobbled by the conflict between his desire to save his town and his desire to be his badass true self," executive producer Sam Catlin says. "He's been, in many ways, more pensive than active. But by the finale, Jesse gets a clear mission with a clear course of action. He becomes much more the character that we know from the comic book."
Who is that exactly? For the majority of Garth Ennis and Steve Dillon's graphic novels, Jesse, Tulip and Cassidy are on a pilgrimage to find God, who is hiding among us humans. The journey takes them from West Texas to New York, to San Francisco, to the Bayou and beyond.
RELATED: Preacher: Cassidy Can't Tell A Lie (VIDEO)
"Jesse's been searching for answers in himself," Catlin points out. "Sooner or later, he's got to hit the road and take his search out in the world. We've already started thinking of locales to set next season."
But while Catlin says to pack for a road trip in Season 2, he also promises to resolve many burning questions before the good reverend and his flock of two skip town. Prior to the finale's end, Jesse's relationship with the skulking mystery cowboy shown in flashbacks to the old American West will be revealed—as well as who Carlos is and what he did to Jesse and Tulip. The end may be here, but the beginning is very nigh.
Preacher, Season Finale, Sunday, July 31, 9/8c, AMC.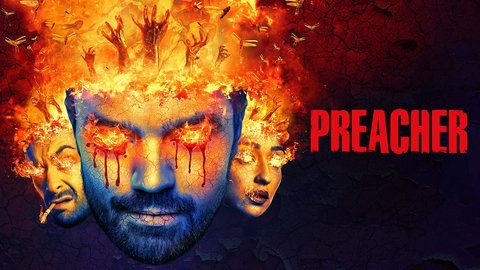 Powered by