Worth Watching: 'Will & Grace' Finale, HBO Drags Out With 'We're Here,' NFL Draft
A selective critical checklist of notable Thursday TV:
Will & Grace (9/8c, NBC): For the second time in its 11-season history — eight original, three as a revival—the sparkling and groundbreaking sitcom takes a final bow. "No reminiscing!" Will (Eric McCormack) insists to Grace (Debra Messing) as they pack up to move to the new upstate digs where they plan to raise their soon-to-be-born babies — all of these plot twists served the final season poorly. And yet there are many funny zingers throughout (several involving a painting Will insists isn't of him), as eternal understudy Jack (Sean Hayes) anticipates a possible Broadway debut while Karen (Megan Mullally) rallies the gang to accompany her on an improbable visit to the Statue of Liberty to reunite with her never-seen husband Stan. The episode is called "It's Time" — a reference to Grace's impending childbirth — but it also applies to the show itself. Though in and of its time, Will & Grace qualifies as one of the greats.
Followed by, what else, a retrospective, in which McCormack is more than happy to reminisce as host of A Will & Graceful Goodbye (9:30/8:30c), with classic clips, memories and testimonials from superfans. Elton John and Norman Lear are among those making special appearances.
Brooklyn Nine-Nine (8:30/7:30c, NBC): Another baby is on the way in a frantic season finale of the cop comedy, when a blackout plunging Brooklyn into darkness puts a crimp in the celebration for Amy's (Melissa Fumero) maternity leave. In a slapstick subplot, Holt (Andre Braugher) and Jeffords (Terry Crews) are trapped in a stalled elevator, and their method of avoiding stress shows a new side of the usually reserved captain.
NBC's lineup of season finales, several hastened by the production shutdown during the outbreak, includes Superstore (8/7c), titled "California Part 1," in which Dina (Lauren Ash) tries to help Amy (America Ferrera) keep a secret from Jonah (Ben Feldman). Could it be that she's leaving? And Law & Order: Special Victims Unit (10/9c) wraps its record 21st season with the return of several memorable perps and victims, as Carisi (Peter Scanavino) begins the trial of media mogul Sir Toby Moore (Ian McShane).
We're Here (9/8c, HBO): If Will & Grace helped normalize the portrayal of major gay characters in prime time, the Emmy-winning RuPaul's Drag Race has brought drag culture into the mainstream. Earlier this week, TLC introduced Dragnificent, and now HBO presents an emotionally exuberant series in which Drag Race alums Bob the Drag Queen, Eureka O'Hara and the sinuous Shangela Laquifa Wadley visit towns across America to coach locals in the transformative power of drag, culminating in an epic drag show. The stories can be powerful, including the opener set in Gettysburg, Pa., where Erica, a regretful mother who initially shunned her daughter coming out as bisexual on religious grounds, hopes to begin a reconciliation by strutting proudly in drag. It's like Priscilla Queen of the Desert meets Footloose. (A pre-show featuring celebrity cameos can be seen on HBO's YouTube channel at 8:30/7:30c, and the entire premiere episode will be available for free at 9/8c on the YouTube Premieres platform.)
NFL Draft (8/7c, ABC, ESPN, NFL Network, ESPN Deportes, ESPN Radio): Like so much else in this time of the coronavirus, the annual spectacle of picking a new slate of future gridiron superstars will be a muted affair. Originally scheduled to take over Las Vegas, the broadcast (continuing with rounds on Friday and Saturday) will now originate from ESPN's Connecticut studios, with other experts and commentators weighing in from remote home locations, while NFL Commissioner Roger Goodell announces the picks from the comfort of his basement. The marathon coverage will also feature a "Draft-a-Thon" element to honor and raise money for health-care workers and other essential front-line helpers.
Inside Thursday TV: Streaming highlight: Sundance Now's deliciously creepy international thriller Sanctuary (episodes drop weekly on Thursdays) stars Swedish actress Josefin Asplund in a tricky dual role as twin sisters who, for complicated reasons, swap places at a picturesque Alpine sanatorium where nothing's quite as it appears. And for poor trapped Helena, there's no way out, and no one believes she's not her irresponsible sister Siri… In the penultimate episode of FX's sublime Better Things (10/9c), Sam (Pamela Adlon) hosts a "Batceñera" — combination bat mitzvah and quinceñera — for Frankie (Hannah Alligood), her most mercurial daughter. It's a magical night for all, but will Sam ruin it for herself when she feels she's being upstaged by Frankie's deadbeat dad (Matthew Glave)?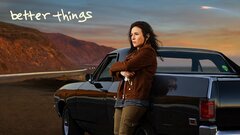 Powered by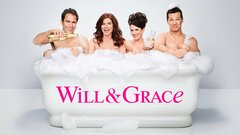 Powered by