'Bob Hearts Abishola's Barry Shabaka Henley on Staying 'Zen,' On-Set and Off
Thanks to the coronavirus, it's a turbulent time for Hollywood, not to mention the world — but in some ways Barry Shabaka Henley is refreshingly unbothered.
"It doesn't feel like a big inconvenience at all," the Bob Hearts Abishola actor says from his L.A. home, where he, his wife and their 12-year-old son have been "staying out of harm's way" since production on the CBS sitcom shut down in mid-March. His wife's sister will drop off a coffee cake, neighbors help themselves to boxes of fruit from a "prolific orange tree that brings forth hundreds of oranges," and he and his son (and their dog) visit the park every day. "It's kind of a blessing in disguise, you know?" Henley says. "We don't spend enough time together. This is giving us opportunities that we haven't had."
See Also
Dottie makes an unexpected connection with his character, a fellow stroke survivor, in 'Randy's a Wrangler.'
Uncle Tunde, Henley's Bob Hearts Abishola character, also enjoys domesticity—he wants nothing more than to put up his Hush Puppies and enjoy a Wendy's Baconator in peace. And Tunde, like everyone else who's become invested in the show's unlikely romance between goofy Detroit sock salesman Bob (Billy Gardell) and hard-working, focused Nigerian nurse Abishola (Folake Olowofoyeku), will have to wait to see how things pan out between the two. Although there were originally meant to be two more episodes in the show's freshman season, tonight's half hour acts as the de facto season finale.
To Henley's mind, though, every episode feels like a finale. "A friend from D.C. once called me and said, 'Hey, man, it ends with kind of a cliffhanger every week!' Well, maybe not a cliffhanger, but we're pretty close to the edge," he explains. "You don't know if [Bob and Abishola] are going to get together again, or if they're going to stay together. There's always a big question at the end: What's next?" And tonight, fans will also be asking if love is in the air for Bob's domineering mother, Dottie (Christine Ebersole), who bonds with a fellow stroke patient (Cheers' John Ratzenberger) in physical therapy.
Before cameras stopped rolling, Henley found life on the Warner Bros. set a pleasure. "I would have to say it's probably one of the most zen jobs I've ever had," says the veteran actor. (Among his credits: Bosch, Better Call Saul, Heroes and Marvel's Agents of S.H.I.E.L.D. on TV, and the films Collateral, The Terminal, Ali and A Star Is Born.) Of cocreator Chuck Lorre, the man currently behind CBS stablemates Mom and Young Sheldon and Netflix's The Kominsky Method, Henley notes, "Chuck and his company have been doing this long enough to run a very smooth operation without a lot of unnecessary dramatics." And he reserves special praise for Shola Adewusi, aka Auntie Olu, his onscreen wife and frequent sparring partner: "I knew right off the bat the first time Shola and I read together—the chemistry here works."
Fans certainly responded. "Everywhere I go, I run into people who are watchers," he says—even at the post office, where the women behind the counter greet him with "Hi, Uncle Tunde!"
See Also
TV Insider staffers reveal the series cheering them up right now, from classics like 'The Golden Girls' to newer faves like 'Schitt's Creek.'
"There's a lot of affection people have toward the show, for the characters. And I think that's what makes a show watchable: You can identify with who you're watching," Henley says. "You feel comfortable inviting these guests into your home every week." Even if you can't actually invite them into your home.
Bob Hearts Abishola, Mondays, 8:30/7:30c, CBS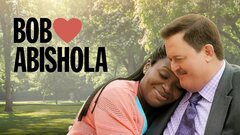 Powered by