'The West Wing' Reunion: Aaron Sorkin on NBC's Initial Hesitation About the Hit Series
The West Wing won 26 Emmy Awards—including four consecutive Outstanding Drama Series wins—and was widely praised during its seven season NBC run, but the series almost never happened.
"The first time around, I had typed 'fade out' on the pilot, and a few minutes later, Monica Lewinsky happened," The West Wing executive producer Aaron Sorkin recalled at the show's ATX Festival reunion panel Saturday in Austin. "There was a general sense we were OK sitting on it; you can't do this right now."
As Sorkin waited for the timing to be right, there was also a change in management at the show's network. "The pilot did not test through the roof; NBC was on the fence about putting it on their schedule," Sorkin shared. "So Warner Bros., very smartly, in order to sell NBC the show, they designed four new demographics that had never been used in television before: households earning more than $75,000 a year; households with at least one college graduate; households that subscribe to the New York Times; and finally—this is 1999, and this was the most important one—households that have internet access."
"Well over half of our ad-buys were for dot-com [companies]," Sorkin added. "I'm grateful for the internet for getting this show back on the air."
The reunion panelists—which included stars Joshua Malina (Will), Janel Moloney (Donna), Bradley Whitford (Josh), Dulé Hill (Charlie), Melissa Fitzgerald (Carol), and Richard Schiff (Toby), as well as executive producer/director Thomas Schlamme—praised the series and their experience on the drama. "I wouldn't have made it past the first day if it wasn't for Brad," Moloney said, noting that she also always felt Donna was crazy about Josh (and would have died for him) from her first reading of the script.
One particular early episode proved pivotal for Whitford and Moloney's off-screen dynamic. "I have this amazing moment where I open up the third episode of the first year, and I have this long teaser, this long walk-and-talk, where I was chasing Brad around saying, 'CJ wants to see you. CJ wants to see you,'" Moloney recalled. "We got through the whole thing, and I felt good, but I was a little upset that I should have done better. I didn't have any power in the show. They were very friendly and kind to me, but I wasn't even a guest star. And Brad looked at me, and there was a moment I'll never forget, and they said they're moving on, and they're packing up their stuff, and generally there's no going back. Brad looks at me, and he says, 'Do you want another?' and I said, 'Yes, I really want another,' and he said, 'I need another one!' I believe that was the take they used."
Added Schiff: "That was a culture on our set, having been very spoiled on The West Wing, doesn't exist everywhere. Tommy set this culture from the beginning."
And Sorkin reiterated he hasn't watched episodes of the show since he left at the end of Season 4—though he did make an attempt: he admitted he tried to watch a copy of the first episode without him working on it, and he couldn't last 20 seconds due to the oddity of the situation.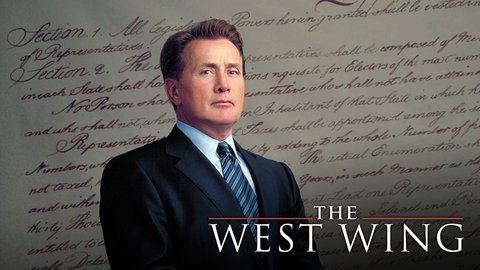 Powered by