'UnREAL's Constance Zimmer and Shiri Appleby Dish on Season 2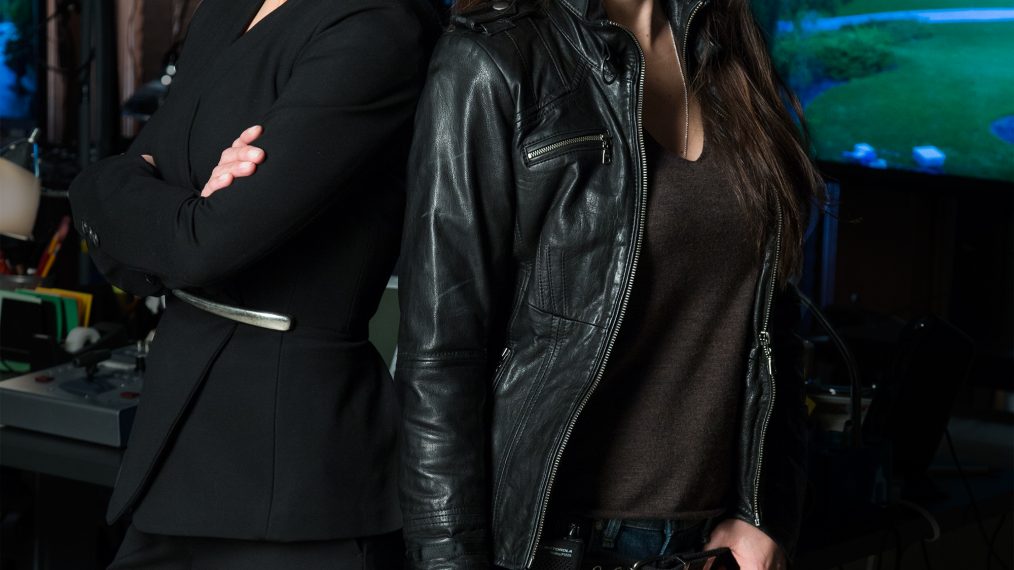 The drama behind the camera continues on UnREAL, Lifetime's soapy, sexy, critically adored scripted series that chronicles the lives of the manipulative producers on a Bachelor-ish dating reality show called Everlasting. Here, Constance Zimmer and Shiri Appleby—who star as cutthroat executive producer Quinn King and mentally unstable showrunner Rachel Goldberg, respectively—open up about Season 2's shake-ups and the joys of working together.
Aside from Everlasting having a new leading man, what is the main difference this season?
Shiri Appleby: Rachel and Quinn are at odds. And I think Rachel's more cynical at this point. She's a little bit hardened.
Constance Zimmer: Rachel is definitely following in Quinn's footsteps. It complicates their relationship even more.
RELATED: UnREAL Renewed For Third Season Before Season Two Premiere
Where are they professionally?
Zimmer: They're both given promotions. Quinn is really running the show, just making the money and sitting back.
Appleby: Rachel's not responsible for producing the girl contestants this season, so we're seeing her start to ascend the ladder. Both women are looking to gain more power and control of Everlasting.
It sounds like Quinn has created a monster.
Zimmer: Yes, she did! But she had to. In our business and their reality-show world, you can't be timid. I think that's what's kind of cool about this season: Nobody is playing it safe this year.
Everlasting's new suitor is a black football star (B.J. Britt). Does that bring up issues of race on the show within the show, or with the crew?
Zimmer: Oh, yes. And it's [also] about how these two women manipulate that situation to tell a completely different story [on screen].
Forever's Ioan Gruffudd is also coming in…
Appleby: He plays the head of the network.
Zimmer: He comes on as Quinn's love interest.
You guys have an interesting chemistry on camera. Do your approaches to the work mesh?
Appleby: Very much. We can be in a scene, and I'll be like, "Constance, do you have any notes? What else do you think I should do?" And vice versa. I directed an episode this season, so it was amazing to say, "I think Quinn should be wearing softer clothes," or maybe, "Constance, can we try these kinds of things?" It wouldn't have worked as well had we not been so close and been doing that"Give me direction" type of thing as actors anyway.
Zimmer: We always have each other's back and I believe that is what makes Quinn and Rachel so much better than what's even on the page. Because if we didn't, their relationship wouldn't work. You have to believe that they love each other.
Quinn has even said that part of her job is to protect Rachel from herself.
Zimmer: Yes! There are conversations all the time on the show where characters say things like, "You realize Quinn's a bad person?" I'm like, "Quinn's not a bad person." [Laughs]
Appleby: That's so funny. Everyone always says to me that Rachel's horrible, and I don't agree with them. One of the great things about the show is how it reverses the usual gender roles.
Appleby: The men are the ones taking their clothes off this season. We're not really showing anything.
Zimmer: You show a little bit. [Laughs]
Appleby: Sure, a little bit!
You showed a lot last year. Rachel was with two guys in the same night!
Appleby: There was actually supposed to be more sex, but Constance said, "Uh-uh. That's a little too much sex."
So you both have a say in how the story unfolds?
Appleby: It's a real collaboration.
Zimmer: We are so respected and appreciated by the writers and the showrunners here. It is unbelievable how much they allow us to have a voice for our characters. Not as whiny actors; it's never about that. We're focused on making sure that they're real. It really does feel like we're all in it together.
RELATED: UnREAL Co-creator was 'Thrilled' that The Bachelor Host Called Her Show 'Terrible'
Chris Harrison, the host of The Bachelor, took a couple of jabs at the show in the media last season. What did you think?
Zimmer: I was super excited. "Oh my God, he's watching our show!" We actually took it as a compliment. [Laughs]
Has anyone within the industry ever come up to you and said "I'm a Rachel" or "I'm a Quinn"?
Appleby: So many women. And they all think the show is based on them. Like, handfuls of them. Everywhere we go, people are like, "It's me." And the fact that people can see themselves in there, that's what you want.
Zimmer: That means it's working!
UnREAL, Season Premiere, Monday, June 6, 10/9c, Lifetime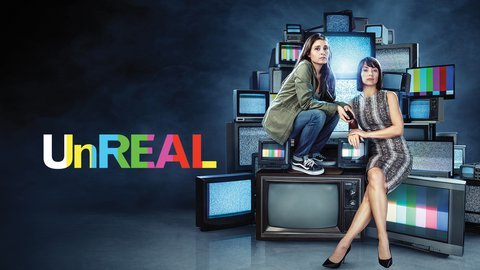 UnREAL
where to stream
Powered by