Ask Matt: 'NCIS's Farewell to Tony, 'Bates Motel' Post-Norma, 'The Middle', 'Castle', 'Underground' and More
Welcome to the weekly Q&A with TV critic (also known to some TV fans as their "TV therapist") Matt Roush, who'll address whatever you love, loathe, are confused or frustrated or thrilled by in today's vast TV landscape. One caution: This is a spoiler-free zone, so we won't be addressing upcoming storylines unless it's common knowledge. Please send your questions and comments to [email protected] (or use the form at the end of the column) and follow me on Twitter.
Question: I didn't like Tony's departure on NCIS at all. The best (and easiest way) for Tony's departure would have been for him to go to Israel to be with Ziva. The death of Ziva was too painful. Leaving behind a daughter Tony knew nothing about was right out of Magnum. (Of course, Tony would probably appreciate the reference.) What do you think? – Karen
Matt Roush: The reference to Magnum, P.I. seems especially spot on. NCIS's farewell episode for Michael Weatherly struck me as taking a page out of classic TV: mixing the bitter (Ziva's tragic end) with the sweet (a super-cute baby to bring out the super-charming in Tony) to send a hero off in an open-ended way that will easily allow his occasional return should the occasion merit. Yes, it would have been the easy, and possibly pandering, route for Tony to reunite with Ziva (presumably off-camera) in a truly happy ending for all. But this gave the star more emotional range to play with in his final bow, and I'm OK with that.
---
Haunted by Norma's Fate on Bates Motel
Question: How can Norma Bates be dead? She is a very large part of Bates Motel. Will she be back next season? — LM
Matt Roush: By all accounts, Norma (as in Vera Farmiga) will be back for the final season, and we'll likely see a lot of her. But she'll be the Norma we saw in the finale: a manifestation in the obsessive and warped mind of her matricidal murderer, Norman (Freddie Highmore), just as she was in the classic film Psycho. You ask how Norma could be dead, but this was always going to be her fate, if the series were to honor the source material. The question was always when this would happen, and I'll admit I didn't see it coming so early. But now it seems appropriate to me as a set-up to Bates Motel's endgame next season. Some more reactions follow:
Question: I just wanted to say thank you for "beating the drum" for an Emmy nomination for Freddie Highmore! I know your word carries a lot of weight, so I hope the Emmy voters are paying attention. What brilliant work he did this past season! – Beverly
Matt Roush: Not sure how much pull I have with Emmy voters, but if every little bit helps, I'll keep doing my bit to make sure this young actor's remarkable work is acknowledged. He's been good from the start, but this season he nearly erased all memories of Anthony Perkins as he dived deep into Norman's psychopathology with a chilling self-awareness and emotional transparency.
Question: A+ Awesome was my rating on the Bates Motel season finale. And I agree: Freddie Highmore has to at least be nominated for an Emmy, along with Vera Farmiga. I read that the producers are going to be casting for the role of Marion Crane, but they aren't planning on remaking Psycho during the fifth season, as they will be putting their own spin on the storyline. I think a great idea for the final scene would be Marion entering the office of the motel, with the last shot being a close-up of her signing the registry. What do you think? – Marci
Matt Roush: That would be a very satisfying way to end this series, fading out just as Marion enters the world of Psycho—though that seems almost too pat a finish for a show this twisted, so I'll be content to let the writers surprise me (reminder: no spoilers in this column). What I don't want is to see Bates Motel attempt to recreate the shower scene. Some things shouldn't even try to be topped.
---
Moving The Middle and Crazy Ex-Girlfriend
Question: Do you see any reason to be concerned about The Middle's eviction from the Wednesday comedy block? I know they want to give their new shows the best opportunity to succeed, but that move was still extremely jarring, primarily because it's been airing on Wednesdays for its entire life. I will of course follow it to Tuesdays, but they've always had their strongest shows on Wednesday, and I hope this is not a reflection on the value they place on The Middle, and that it is not being viewed as in danger of cancellation or anything like that. — Jake
Matt Roush: This isn't so much a referendum on the value of The Middle as it is an acknowledgement that in its eighth season, the show is probably getting pretty close to the end of a very successful run—not that next year is necessarily its last, but I can't imagine it going too much longer and still maintaining its freshness. (I remember as a kid thinking that one of my childhood faves, My Three Sons, was getting awfully long in the tooth as it lurched into its 11th and 12th years.) So the move to Tuesdays is more of a strategic move to open up a second two-hour block of comedy while The Middle still has some juice, and should the strategy not work—or should Speechless, ABC's new Wednesday comedy, fail—they could put it back where it has flourished for so long. No one's expecting The Middle to do gangbusters opposite NCIS on Tuesdays, but if it helps anchor a second night of strong family comedy with reasonable success, it will have done its job.
Question: I really enjoyed Crazy Ex-Girlfriend's first season, but The CW announced that it will be moving to Fridays as a direct result of the network's acquisition of Supergirl. How do you think this "Friday Night Death Slot" will affect the show's future? Do you think a later time could have been a better move than Fridays? I also noticed iZombie has been bumped to midseason in favor of a new series (bummer, we'll have to wait to find out what's going on there). Is The CW afraid to air a series at 10 pm? –Jordan
Matt Roush: The fear is entirely economic. Like the Fox network, The CW's business model doesn't include a third hour of prime time, and this web-let has yet to jump into the Sunday waters, and probably won't, considering the challenges facing all broadcast networks these days. I'm not thrilled about Crazy's move to Fridays, mostly because this and Jane the Virgin made such a great combo on Mondays. The good news about relocating to Friday is that the ratings expectations, always modest on The CW, will likely be non-existent, and Crazy has never been what you'd call a hit (unless you only read reviews). Crazy made it to a second year because of its exceptional quality and the media buzz, and the Golden Globe for Rachel Bloom certainly didn't hurt. Exiling the show to Fridays may actually be the best way to protect it.
---
Can Underground Emerge as an Emmy Contender?
Question: Now that Underground has wrapped, do you think it will stick in Emmy voters' memories come ballot time? So many amazing performances that could easily fly under the radar. Small shows on small networks usually don't get much Emmy love, but I hope this is the exception. That being said, if the much-deserving Christopher Meloni is the only cast member nominated, I will roll my eyes right out of my head. – Woody
Matt Roush: I take it that the eye-roll would be because Meloni is so much better known than his equally deserving co-stars, and thus an easier pick for the notoriously lazy Emmy voters. It will surely be a challenge for Underground to get much traction, given the upstart nature of WGN America and the overcrowded drama field in almost every category. But if the show is marketed aggressively, and if Emmy voters once again want to send a message that they're more cognizant of TV's diversity than Oscar voters are about the movie industry, then maybe it has a chance. I'd love to see Jurnie Smollett-Bell (Rosalee), Aldis Hodge (Noah), Alano Miller (Cato) and especially Amirah Vann (the cunning Ernestine) get a serious push. This sleeper hit is very deserving.
---
Confused By Castle's Hasty End
Question: The finale of Castle had to be the most ambiguous that I've ever seen. Can you explain it to me? Did Castle and Beckett both die and have a "mutual" dream or did they both survive being shot at point-blank range? — Wallace
Matt Roush: The only explanation for that absurd climax is that the producers had initially planned to leave both of its stars in jeopardy—and given all of the publicity about Stana Katic not returning, this hardly qualifies as a cliffhanger—and because they weren't positive about being renewed (quite rightly), they filmed this tacked-on ending that suggested both of them somehow survived the shooting and went on to a happily-ever-after fairy-tale family life. The disconnect between the bloody finish and the gauzy epilogue was so extreme that maybe you're onto something. Maybe it's better to read that last scene as a what-if from the afterlife. Either way, what a mess.
---
Highs and Lows of the Upfronts
Question: Since you were covering Upfronts last week, I'm curious which of the network schedules was the most surprising to you and which was the most yawn-inducing. Are there any new fall series you have found to be particularly cringe-worthy so far? – Matt
Matt Roush: You can read my initial reactions to the various Upfronts in my Critic's Notebook column, but in brief, I guess I'd say ABC's lineup was the most surprising, in that the network made tough calls in shuttering both Castle and Nashville, and I didn't predict the move of The Middle (see earlier question) opening up a second comedy block. From the happier side of the column, I was thrilled to learn of a third season of American Crime, and unquestionably the new show I'm most excited about is Kiefer Sutherland's Designated Survivor. Fox's lineup of reboots and remakes was maybe the most underwhelming (though I am looking forward to 24: Legacy), and renewing Sleepy Hollow one of the year's worst calls, while NBC's unedifying mash-up of network and cable titles was the least satisfying presentation of the week. I probably won't get around to screening any of the new fall pilots until Memorial Day weekend or later—I have to put this season to bed first, and a ton of summer premieres are looming—but the teaser that earned the most derision at the Upfronts also came from ABC: Imaginary Mary, a midseason sitcom involving a grown woman's revolting-looking imaginary friend. That show needs to borrow from Fox's The Exorcist.
---
Eyeing CBS's Decisions
Question: What is going on over at CBS?! They're canceling a lot of their top-rated shows and even selling to The CW. It's gotta be something big. – Melissa
Matt Roush: There's no conspiracy here, and to be honest, the only CBS cancellation that surprised me was Limitless (see next question). The move of Supergirl was no surprise. It was always a calculated risk to put a superhero show on this very mainstream network—CBS's version of The Flash (in 1990) only lasted one year—and it's a much more natural fit on The CW, which is swimming in DC Comics adaptations. For the CSI franchise to end with a whimper in CSI: Cyber is perhaps more depressing than the prospect of two Criminal Minds series surviving, but Cyber never caught on. Again, not a shocker. And The Good Wife came to the end of its natural run, a mutual decision between the producers and the network. Beyond that, CBS's schedule remains remarkably stable. Perhaps too much so for my taste.
Question: I am confused. I thought I read that Limitless was renewed (yay!), but it is not on the CBS lineup, and then I hear it is being shopped to other outlets? I thought that meant The CW, but it is not there, either. So what other outlets are we talking about? I watch TV. I don't want to watch shows on my ancient computer. And I don't plan to add Netflix or Hulu to my repertoire either. I guess I am just old-school when it comes to TV. Anyway, I will miss Limitless; it was a fun show to watch. — Shelley
Matt Roush: This time of year, in the wake of the official network cancellations, it's not uncommon for studios to talk about "shopping" their properties elsewhere—and unfortunately for those still wedded to the traditional way of watching TV, that often means gauging the interests of streaming outlets like Netflix (Longmire, Arrested Development) and Hulu (The Mindy Project). I agree that Limitless turned into an unexpectedly enjoyable show, and I believed CBS might stick with it and nurture it, so I count that as one of the very few surprise cancellations of the last year. But until a deal is announced, I'll also consider it a goner. The likelihood of many series being resurrected, especially those that don't make it past a first season, is pretty slim. But the business is changing so much these days that I'd never say never.
---
Why Didn't Sir Elton Speak Up for Will?
Question: Do the Nashville writers not realize that Elton John is gay? I say this with the utmost respect for both Elton and the gay community. However, it seems especially shortsighted to feature him in a storyline with Gunnar, while in the same episode, the talk-show host is calling for Will and his "so-called [gay] community to do America a favor and just disappear." Elton's very existence as a music superstar, and one who is certainly much more successful than Will Lexington has been on the show, disproves this woman's nonsensical arguments, and it seems odd for the writers to let thee two stories run parallel to each other without intersection. I don't mean to imply that everything featuring Elton John has to deal with his sexuality, but the Nashville writers are the ones who introduced this particular line of storytelling into this particular episode, so it did feel odd not to utilize Elton's presence for more than plugging his album and attempting to boost ratings. Your thoughts? – JL
Matt Roush: I'm reluctant to kick a dead show when it's down, but I have to agree with this. Elton John is an outspoken advocate for gay causes, which would make him a natural to stand up for Will and the prejudice he's been encountering as a newly "out" artist. If they failed to capitalize on this stunt casting—with the Upfronts and other distractions, haven't watched the episode yet—it's just another sign of how tone-deaf the writers were in this regrettable final season.
---
Managing Emmy Expectations
Question: I've been enjoying The Night Manager. What do you think the chances are of the actors getting any award nods? — Diane (from Twitter)
Matt Roush: Thanks for asking, since this gives me the chance to plug this excellent AMC miniseries just as it's about to air its finale this Tuesday. Given the high profile of its stars, Hugh Laurie and Tom Hiddleston, this cast has a strong likelihood of snagging nominations (Emmys, Globes, various critics' awards), although the movies and miniseries field is a lot more robust this year than it has been in a while. (On Memorial Day, you'll see another batch of worthy contenders, with The Dresser on Starz and the remake of Roots on History.) I'd especially love to see Olivia Colman and Tom Hollander recognized for their superb supporting performances in The Night Manager, but this prestige production is sure to get some attention.
That's all for now. Thanks for reading. We'll pick up the conversation again soon, but I can't do this without your participation, so please keep sending questions and comments about TV—the finales, the renewals, the cancellations, the new summer shows—to [email protected] or shoot me a line on Twitter (@TVGMMattRoush). Or submit your question via the handy form below: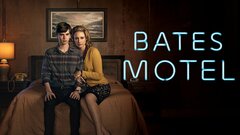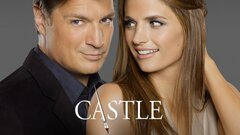 Castle
where to stream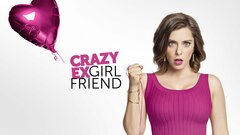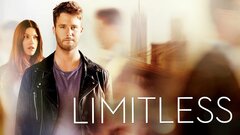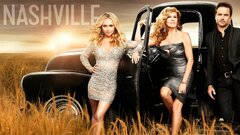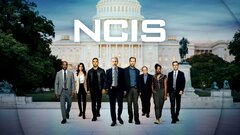 NCIS
where to stream