What's Worth Watching: 'Bates Motel', 'Person of Interest', 'Castle' and more for Monday, May 16
Bates Motel (9/8c, A&E): [Spoiler Alert from last week] Did that really happen? Fans of this chilling Psycho prequel must know the ultimate end game is near, with only one more season to go beyond this week's finale. But did Norman (the excellent Freddie Highmore) really put his mother Norma (Vera Farmiga) to eternal sleep before he was awakened from his fog by his anguished and estranged new father-in-law, Sheriff Alex Romero (Nestor Carbonell). The finale picks up immediately after last week's cliffhanger, and the fallout is every bit as macabre as any Hitchcock fan could hope. I hope there's a way to get Emmy voters' attention riveted to what Highmore has accomplished in this iconic role. Every moment of this episode, from disorienting start to ironic Christmastime finish, is a keeper.
Person of Interest (10/9c, CBS): At last, we learn more about the fate of that ultimate badass-assassin, Shaw (Sarah Shahi), as the final season of this twisty cyber-thriller delivers its first true instant-classic episode. Last seen in the custody of sinister Samaritan, Shaw is still more than a match for her captors, but when she makes a run for it to reunite with Team Machine, everyone (except maybe the loving Bear) begins to wonder just how damaged, and trustworthy, she is after her time in captivity. Harrowing and surprising to the last frame.
Finale Alert: Besides Bates, the most significant sign-off of the night belongs to ABC's Castle (10/9c), which we now know to be a series finale after eight seasons—the last marked by turbulence as the network temporarily considered continuing the show without its leading lady, Stana Katic. Thankfully, we're now spared that broken version of Castle. … Also signing off for good, CBS's Mike & Molly bows out with back-to-back episodes (8/7c), promising a "momentous occasion" for the couple, played by Billy Gardell and Melissa McCarthy, whose movie career exploded during this six-season run. … Renewed for next season, The CW's Jane the Virgin (9/8c) wraps its second season with the impending nuptials of Jane (Gina Rodriguez) and Michael (Brett Dier), but if you think this ceremony will go smoothly, you don't know much about telenovelas.
Inside Monday TV: Fox's Gotham (8/7c) welcomes a familiar face back to the crime-infested metropolis when Fish Mooney (Jada Pinkett Smith) is resurrected by Hugo Strange (B.D. Wong). … Pink is the "superstar advisor" for the eight remaining singers vying for America's vote on NBC's The Voice (8/7c). … Taped last month in Washington, D.C., the syndicated Jeopardy! (check local listings) presents a "Power Players Week" featuring an eclectic mix of celebrity journalists, pundits, politicians and writers playing for charity. The players include Anderson Cooper, Meet the Press host Chuck Todd, 60 Minutes' Lara Logan, comedian-turned-Senator Al Franken, Mad Men creator Matthew Weiner, best-selling author Jonathan Franzen and comedian Louis C.K.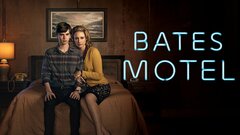 Powered by